« Two Short Pet Videos
|
Main
|
EMT 11/04/17 In Good Company Edition »
November 03, 2017
A Cappella ONT
Happy Friday everyone! Well, that shit Bowe Bergdahl got off without any jail time for commiting treason. Frankly, I don't know why jail time was even in question, it should have been a noose. I'm wondering if he's going to stay alive much longer, or if someone is going to punch his ticket to paradise for him. We'll see. I'll bet he meets 72 Virginians when he arrives. Anyhow, here's another liberal talking point debunked.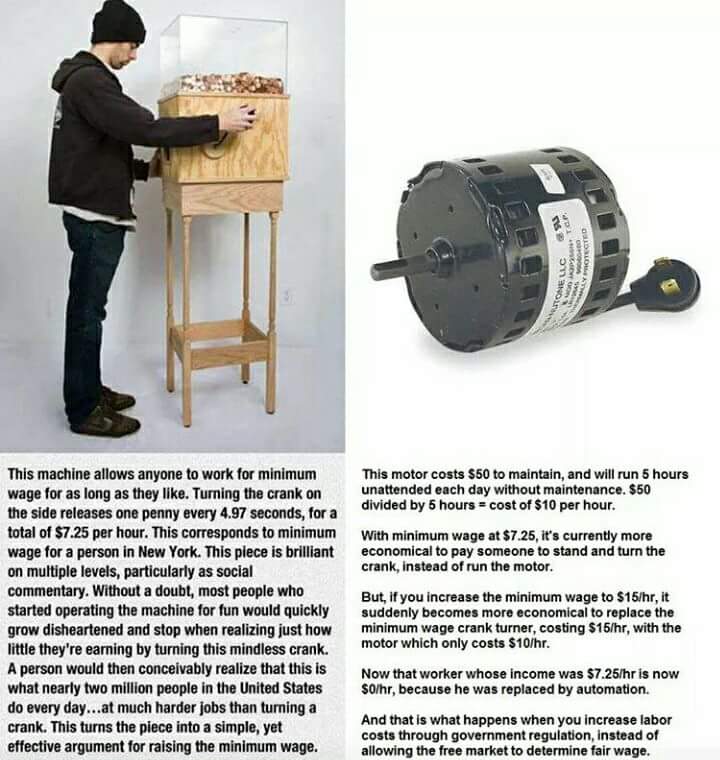 Stay With Me On This
Ace was pointing out the dripping disdain that so many leftists have for "common people" in a thread earlier today, especially those in the media. One of the best songs that deals with this is called, strangely enough, Common People by the British band Pulp. Much like Johnny Cash taking Hurt from Trent Reznor, Pulp's version of the song isn't the best one. The song was re-recorded, and IMO, owned, by......William Shatner. No, I'm serious. Listen below and tell me The Shat doesn't completely capture the condescension the slumming debutant obviously feels for the lower class guy she's dating, and the contempt he feels for her. (The Star Trek visuals are a nice touch, and really well done)

Bonus points if you can name all of the episodes the clips are from.

Time To Buy a Lottery Ticket

Good Deed
This kind of thing is so much more common than ever gets covered in the news. I've done similar, I suspect most of y'all have too. I just wish we as a species were as fascinated by the good in all of us as we are with the evil and bad. The news might be worth watching then. Share your stories of people randomly helping out strangers in need in the comments.
Butthurt Atheists
This article is a little hard to classify. I think the author is an atheist, he clearly says that all of his friends are, but while it is lamenting the failure of New Atheism to make a dent in popular culture, it is also critical of them and of the culture on the left generally:
This is 90% of popular intellectual culture these days: progressives regurgitating progressivism to other progressives for nothing but the warm glow of being told "Yup, that was some good progressiving there". Conservatives make fun of this incessantly, and they are right to do so. But for some reason, in the case of New Atheism and only in the case of New Atheism, Progressivism itself suddenly turned and said "Hey, you're just repeating our own platitudes back to us!" And New Atheism, caught flat-footed, mouth open wide: "But…but..we thought we were supposed to…we thought…".

In any event it's more fodder for the philosophers, who were quite vocal in the epic math vs philosophy debate last night. BTW, Axeman, I don't know if you're on Twitter or not, but there's an account you might like to follow, @EveKeneinan . Her bio states that she is a "Based Philosopher. Unorthodox Orthodox Christian. Rogue Platonist. Post-feminist." For all that people bemoan Twitter as a garbage fire, and it often is, it is also a medium that you can get what you want out of it. There are all kinds of Twitter worlds in orbit, sports Twitter, politics Twitter, religious Twitter, etc.. and she clearly inhabits philosophical Twitter. She argues her points clearly and forcefully, from a strong base of knowledge.
Maybe I should include the actual, you know, link thingy
Fido Friday
Yay! Balloons!
Bonus: Birbs is smrt

Double bonus: So's whales

Siblings
Mom Makes Fun Of Her Model Brother By Having Her Toddler Recreate His Poses, And Result Is Hilariously Adorable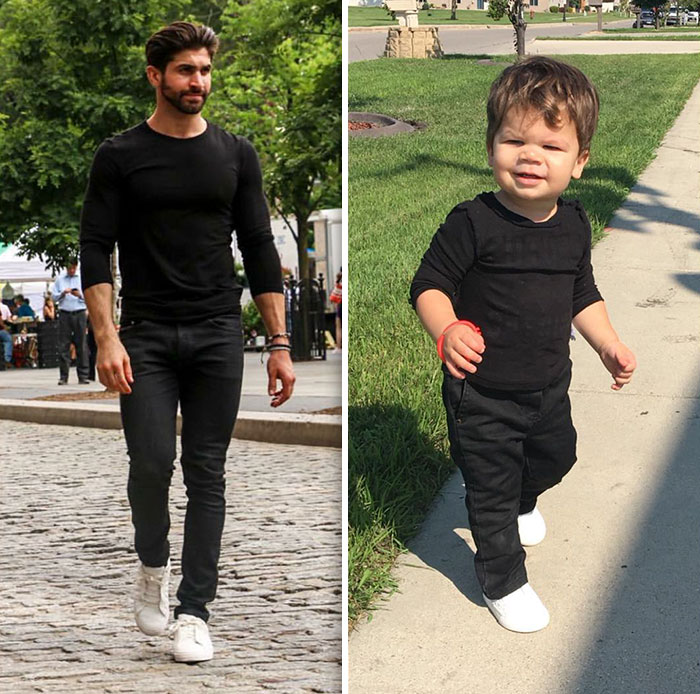 There's some beefcake for the 'Ettes at the link.
Political Thinkin'

Ever notice how much political thought is just like the story of the blind men and the elephant? I think I linked one of Kevin Williamson's latest articles a couple of weeks back. I have a lot of problems with it, mostly with Williamson's usual sneering contempt for the poor, but I do think his final point, that often times poor people are poor as a result of their own poor decision making, is an important one. Well, The New Republic took a whack at it. Sarah Jones (Hey Sarah, how are things going over at your bastion of progressive feminist thought? Has your editor grabbed your tits lately?) takes on Williamson's article, but since her world view refuses to allow her to consider that people may be responsible for the results of their own choices, her take is "Conservatives hate the poor" and "capitalism (a word I hate to use because it was coined by Marx as a pejorative) is evil". Her solution? More government, more regulation, more wealth transfer. Of course.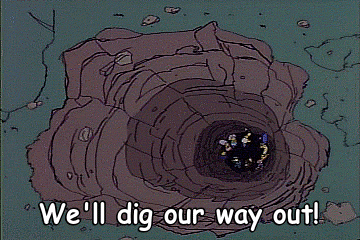 Still, it is interesting to see how different people look at the exact same thing and find completely different problems with it.
The Blind Men and the Elephant
John Godfrey Saxe

It was six men of Indostan
To learning much inclined,
Who went to see the Elephant
(Though all of them were blind),
That each by observation
Might satisfy his mind.

The First approached the Elephant,
And happening to fall
Against his broad and sturdy side,
At once began to bawl:
"God bless me! but the Elephant
Is very like a WALL!"

The Second, feeling of the tusk,
Cried, "Ho, what have we here,
So very round and smooth and sharp?
To me 'tis mighty clear
This wonder of an Elephant
Is very like a SPEAR!"

The Third approached the animal,
And happening to take
The squirming trunk within his hands,
Thus boldly up and spake:
"I see," quoth he, "the Elephant
Is very like a SNAKE!"

The Fourth reached out an eager hand,
And felt about the knee
"What most this wondrous beast is like
Is mighty plain," quoth he:
"'Tis clear enough the Elephant
Is very like a TREE!"

The Fifth, who chanced to touch the ear,
Said: "E'en the blindest man
Can tell what this resembles most;
Deny the fact who can,
This marvel of an Elephant
Is very like a FAN!"

The Sixth no sooner had begun
About the beast to grope,
Than seizing on the swinging tail
That fell within his scope,
"I see," quoth he, "the Elephant
Is very like a ROPE!"

And so these men of Indostan
Disputed loud and long,
Each in his own opinion
Exceeding stiff and strong,
Though each was partly in the right,
And all were in the wrong!
Nehemiah 12:40

"Then the two choirs took their stand in the house of God."
These guys are really good! I've been listening to them a bit lately and it is very uplifting. I can't sing a lick, and I have a tremendous admiration for those that can.
Oh, BTW, the BYU women are pretty amazing too.
I find myself closer to God in music than in anything else.

Tonight's ONT brought to you by Grammar: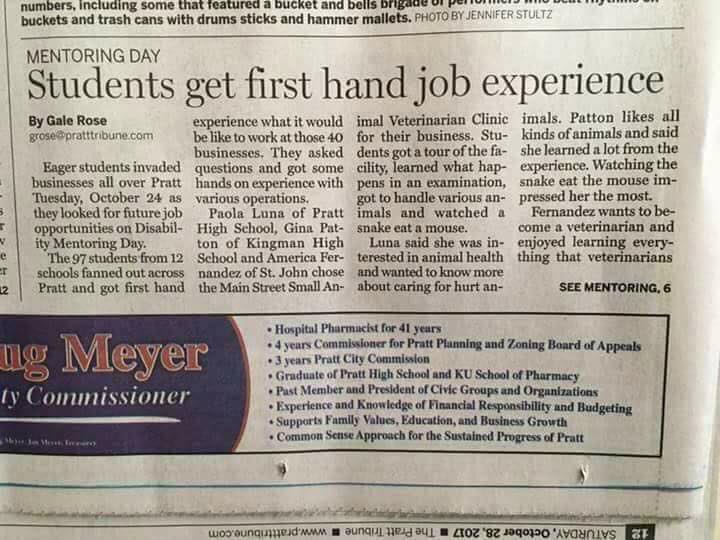 posted by WeirdDave at
10:10 PM
|
Access Comments