« EMT 11/05/17
|
Main
|
The Void Is Here: Time To Reminisce About Great Players, And The One That Baseball Really, Really Needs »
November 05, 2017
Sunday Morning Book Thread: 11/05/2017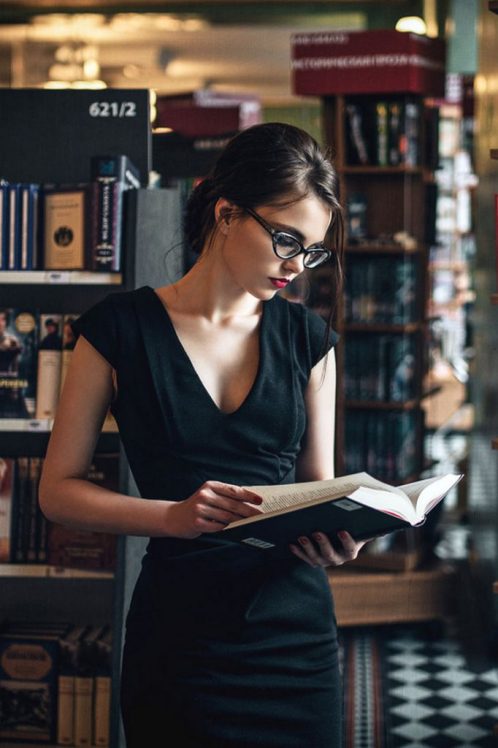 Ever take a look at the reviews of a book after you have read it and thought, "...Hmmm...I wonder what book this guy read, because it sure wasn't the one I just finished..."
I was lent a novel called, The Force, which is a solid novel about a corrupt cop, set in current day NYC. The story is good, the dialogue is realistic (although a bit over-the-top at times) the descriptions of the city are first rate. All in all, a good book. But the reviews were ridiculously gushing and laudatory, and I couldn't help wondering, "What's in it for them?"

''The Force is mesmerizing, a triumph. Think The Godfather, only with cops. It's that good.'' --Stephen King

''Intensely human in its tragic details, positively Shakespearian in its epic sweep -- probably the best cop novel ever written.'' --Lee Child

''Winslow peers into the soul of modern America through the eyes of a supremely skilled and corrupt police officer, in this epic novel of devastating moral complexity.'' --Publishers Weekly

''Fast-moving . . . riveting and scary -- in a lot of ways . . . The action -- a lot of it related in one- or two-sentence paragraphs that rocket you through the tale -- is, as you might expect, cinematic. It's often funny, ironic, and tense.'' --Washington Post

''Winslow's shattering New York cop epic about an elite task force leader who's a hero until he's not . . . recalls Sidney Lumet's great New York police films (Serpico, Prince of the City) and makes their agonies almost quaint by comparison . . . Detective First Grade Dennis John Malone is the story's arrogant hero, a case study in how unbearable pressure can push even the most idealistic guy on the Manhattan North Special Task Force to destroy everything he holds dear. The unit is fictitious, and so is Denny, but they don't sound that way.'' --New York Times Book Review

''A stunner of a cop novel.'' --New York Times
Don't get me wrong, I enjoyed the book and would recommend it to anyone who enjoys these kinds of novels. But it simply wasn't THAT good! MY FIL, from whom I got the book, gave it a "B." Yeah, he grades books and he wasn't even a teacher. I think that is a bit harsh...I would have gone with a B+, But "Huckleberry Finn" it ain't.
******
I have been poking around my books, looking for my copy of Nicholas Montserrat's
The Cruel Sea.
He and it have been mentioned before in these august pages, but there is nothing wrong with revisiting a fine book and a fine author. I was surprised to see in his wiki page that he wrote quite a bit...not just the marvelous sea stories that I have read. I know nothing about any of his non-seafaring works, but his last book, published posthumously, is worth a read.
"Master Mariner: Running Proud"
is Montserrat's version of "The Wandering Jew." And it's a good one, though sadly unfinished. There is a second volume that I barely recall because it was, shall we say, not up to par.
******
Some of you may have noticed that Ace's Amazon storefront has been "temporarily" shut down by Amazon, supposedly for upgrades. Well, I doubt that, but for whatever reason it is not available, thus the generic links to the books rather than through Ace's Amazon page.
If anyone has any information about what is going on it would be much appreciated.

******
I almost always have my phone with me, but unless I am expecting to be able to read I leave my Kindle at home. So when something unexpected delays me and I have some unplanned time to read, I use the Kindle app on my phone. It's a small screen, so it's not perfect, but it's certainly better than the crap, out-of-date magazines or local newspapers that is the only other option in an MD's office or car repair shop or....
Anyway, I will often just stab at the screen and start reading a randomly chosen book at a random place within it. I find that amusing, especially when I luck out and hit a great scene or a beautifully written passage.
The last one was a doozy. If any of you are unfamiliar with Shogun, it's a damned good book filled with lots of interesting action and even more interesting power-plays disguised as casual conversation. But I hit upon the scene in Osaka Castle where Blackthorne is protecting a door against a horde of ninjas. Nothing in particular was special, other than a rollicking good scene in a fine book.
And that's the point. Books are just...fun. Ignoring the fact that we learn about different cultures through the eyes of the authors, and that we improve our own speech and writing skills, it's just a blast to read.

******
On Friday, J.J. Sefton linked to a great article that deserves a close reading.
Shelby Foote's Civil War History Defends America Against Insatiable Haters Like Ta-Nehisi Coates
. Aside from the skewering of Coates, the irredeemable racist with the asshole name, Shelby Foote's contribution to Civil War historical research is discussed in a positive light. I haven't read more than snippets of his work, but I enjoyed it. I will leave the Civil War buffs to debate the quality of his research and conclusions , but the man could write....
******
I leave you with the soon-to-be-immortal words of our esteemed host:
Read a fucking book once in a while, you pig-ignorant, snaggle-toothed giggling Low-T retard savages.
&topic=world_news">

posted by CBD at
09:00 AM
|
Access Comments