« Wednesday Overnight Open Thread (11/1/17) November Edition?
|
Main
|
Mid-Morning Open Thread »
November 02, 2017
The Morning Report 11/2/17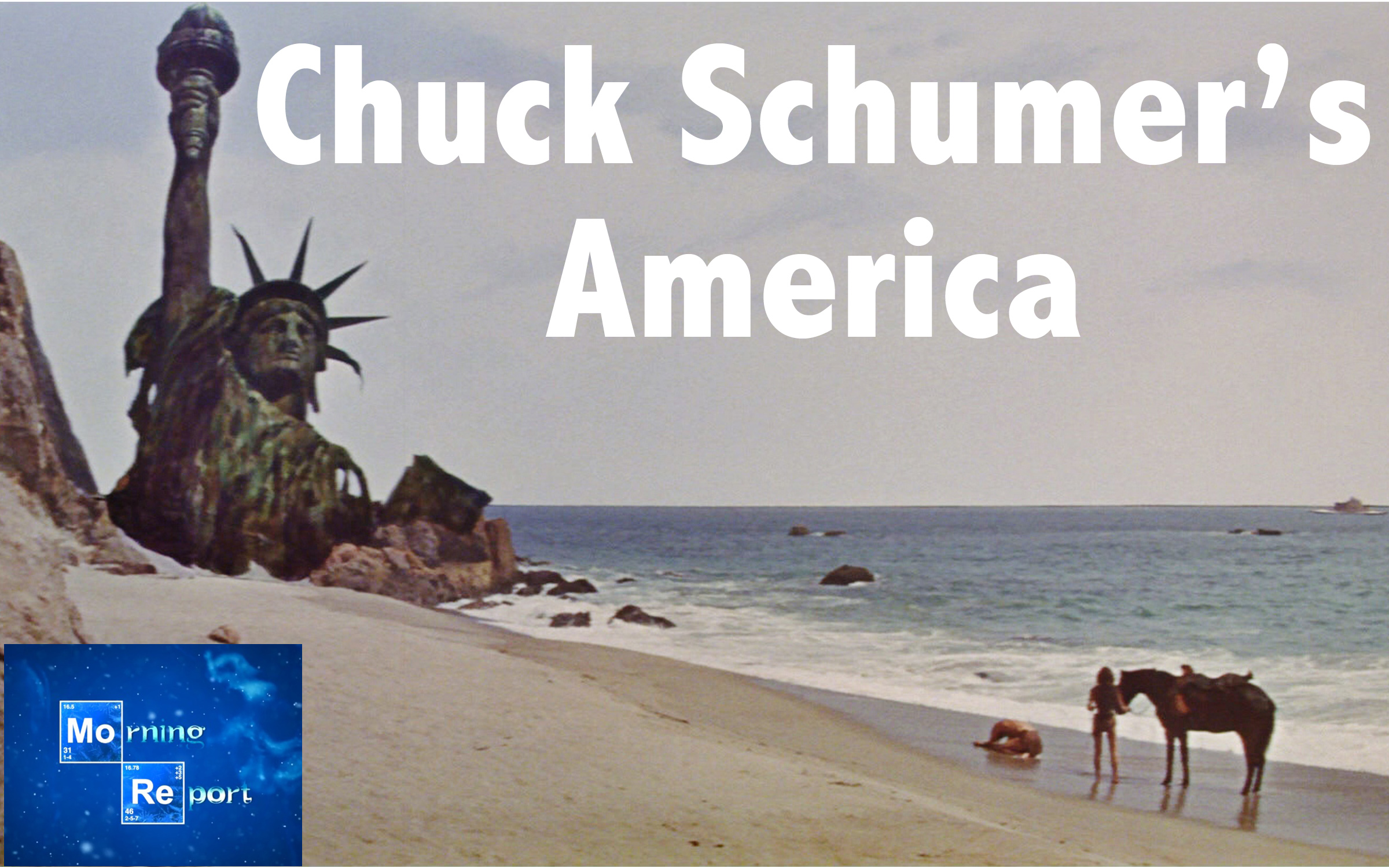 Good morning kids. In the lead is the political fallout from Tuesday's Islamist terror attack in lower Manhattan. The President came out with rhetorical guns blazing against our insane immigration policy of what amounts to the willing importation of subversive, sharia-supporting Muslims for the sake of diversity. And PDT is laying blame squarely on the shoulders of the Democrats and others who pushed this insanity. That is Chuck Schemer primarily along with the able assistance of the then-extant Teddy "1-confirmed-kill-in-the-War-on-Women" Kennedy. Isn't it rich that the bastards in the Media and the Left (BIRM) are screaming that PDT is politicizing the attack when everything that they say and do when anything happens is complete and utter craven politicization? Frankly, screw them; for once in my lifetime we have an actual leader who is shoving the disastrous results of their policies and ideology down their throats and making them choke on it, publicly and loudly. Listen to his presser the other day as it was dead on target. BRA-effing-VO!
And notice the almost complete disappearance of the Mueller/Manafort meshugas from the headlines. That is because the Democrats do own this vis a vis their push for Amnesty and open borders. They cannot allow PDT to control the messaging on this and from their reactions it is apparent that that ship has sailed. Keep it up, Mr. President.
This brings us to the broader issue of open borders, mass immigration and the planned dissolution of American society, culture, traditions and institutions by the twin evils of Islamism and Leftism. The latter seeks our destruction because of its hatred for America as the bastion of individualism, freedom and post-Enlightenment Judeo-Christian civilization - the antithesis and obstacle to their plans to create a socialist paradise on earth. The former hate us for the same reasons, except their end game is the subjugation of humanity under the totalitarian ideology of the Koran. For now they are allied in this goal, and have been for perhaps several decades at least on a tactical level. Look at any ultra-leftist radical terror group and Muslim extremist group since the early 70s and there are connections galore. In the present day, we are seeing ties between ISIS/al Qaeda et al and Antifa, the Black Panthers and International ANSWER. The subject is too long to delve into here, but I suggest bookmarking David Horowitz's fantastic site Discover The Networks and peruse its pages. On a related topic, the terrorists on the Left are plotting mass protests on November 4th, just in time for the 100th Anniversary of the October Revolution and close enough on the one year mark of PDT's glorious victory. If like me, you live in a blue metropolitan area, be cautious and stay safe.
The other fantastic resource is Andrew McCarthy's seminal work on the Left/Islam nexus "The Grand Jihad: How Islam and the Left Sabotage America." I realize that some of you have antipathy towards McCarthy because of his opposition to President Trump (though I don't think he goes whole hog into NeverTrumper nutterism). But, putting that aside, McCarthy knew absolutely nothing about Islam, sharia, jihad, etc. until he was tasked with prosecuting Omar Abdel Rahman, the "blind sheikh" who masterminded the 1993 bombing of the World Trade Center and was a spiritual leader for perhaps thousands of true believers around the world. Because of that, he is now one of the leading authorities on the subject and a resource that should not be dismissed. Rush spent some time talking about McCarthy's book, which despite being 10 years old is perhaps even more relevant today than when it was first written.
We're dealing with an ideological enemy whose aim - and they're quite up front of this. They do not deny this. It is us - it is we - who refuse to hear it. Their objective is to supplant Western culture. "Come on, Rush! We had a guy who went nuts and he drove a car through eight people. This is not mass terrorism." That's not the point. The point is: Where does the guy get his beliefs? Where does the guy get his ideas? Why's he mad? Why does he want to do this to one person, eight people, 20? Why? That's what we're up against, and they can happen at any time because the people are here, and we're not vetting for these kinds of people. We are purposely avoiding trying to find out whether or not the people we're allowing into the country have any kind of supremacist notion of Islam or Sharia law.

But this is a problem in and of itself because so many people in our own government - the State Department, the Pentagon, any number of places - do not believe what Sharia adherents say. They discount it. They think it's an insignificant minority of Muslims; it's nothing to get worried about. Our greater problem, they think, is showing that we intend no harm, that we understand, that we are tolerant and understanding and that we are not bigots and racists and yada yada yada. But the undeniable claim that they make is the overthrow of western culture.

By the way, they're not the only ones that are focused on that. There's an entire percentage of the American left which is devoted to overthrowing Western civilization and Western culture, and not just here, but in the social democracies of Western Europe. And if we're not going to take steps to identify these people and prevent them entry, then these kinds of things are gonna continue to happen, and they're gonna get worse...
Meanwhile, I see that despite what happened, the State Department is urging Uzbeks to hurry up and get their diversity visa applications finished before the deadline in a few weeks. What. The. Actual. F**K?! Forget draining the swamp. Bulldoze Foggy Bottom. And where the hell is Rexxon? Sheesh.
There are a number of links that play off of this theme of the destruction of us and Judeo-Christianity so that is the theme for the day and the watchword going forward, really.
Anyway, links from around the world, across the nation and up your street. Have a better one and remain blessed.


posted by at
06:50 AM
|
Access Comments