« World Series Thread
|
Main
|
The Morning Report 10/25/17 »
October 24, 2017
Tuesday Overnight Open Thread (10/24/17)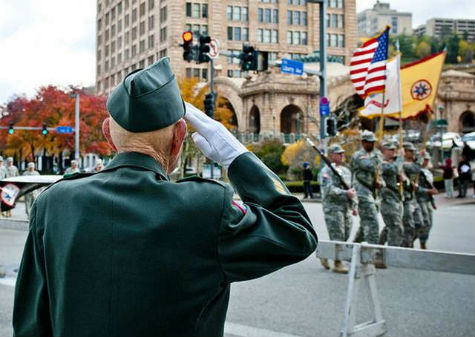 (Love of country)
*****
Quotes of The Day

Quote I

The Clinton Foundation is a hollow shell foundation playing the usual shell game with U.S. taxation. There's no need for a Clinton Foundation except for them to rake in money from Kazakhs and Ukrainians and Iranians and Saudis and everybody else...Mark Styen
Quote II

My ideal citizen is the self-employed, homeschooling, IRA-owning guy with a concealed-carry permit. Because that person doesn't need the goddamn government for anything, Grover Norquist
Quote III

The EPA, the Gestapo of government, pure and simply has been one of the major claw-hooks that the government maintains on the backs of our constituents. Tom DeLay
*****
It has never been easy being a parent. It is becoming harder by the day. Facebook isn't helping.

Facebook told the Daily Dot it didn't mean to promote these shows to minors. "These shows shouldn't have been suggested in the way they were and we're going to fix that," a Facebook spokesperson said in a statement. "We currently provide warnings across a range of mature content, and are working with creators to help them put warnings on their shows."
*****

Democrats Deny. Obfuscate. As normal as breathing. The NJ governor's race is interesting.

Phil Murphy: That's quite a question. You know those numbers aren't true, and you're saying them, and you're making them up, and you're talking about me and the Turnpike, and affairs, and running for President. We gotta get back and base this discussion on the truth because that's what people showed up for here tonight.

It's at this moment that a tired and obviously unhappy constituent raises his voice from the audience and shouts "Answer the Question!" Which is probably the one thing that everyone in the room and watching the debate on TV wanted to say as well. Because it led to a smattering of applause in the crowd, and the New Jersey Democrat pretending he couldn't hear what was said.

Phil Murphy: Sorry, couldn't hear you there, sorry.

And this is when Kim Guadagno when the debate, as she reiterated what the man in the crowd had said.
*****

Every story has 2 sides. If you're the school, now is the time to tell yours.

A mother is suing a school after someone shaved off her mixed-race daughter's curly hair, telling her that it would 'grow back straight'. Denise Robinson said that no one contacted her to ask for permission to shave seven-year-old Tru's head.

The school claimed it shaved her head for hygiene reasons, although the specifics of this were not made clear.
Of course the race card has been played.
*****

Certainty? Yes, death and taxes. Currency backed by countries? Not so much. How much faith does one put into Bitcoin? The Wolf of Wall Street chimes in.

Jordan Belfort -- the real-life Wolf of Wall Street -- has warned that ICOs (or "token sales" or "coin sales") are "the biggest scam ever" and will "blow up in so many people's faces."

The former stockbroker, who spent nearly two years in prison for fraud and financial scams, says that the Initial Coin Offerings used to raise money for cryptocurrencies are "far worse than anything I was ever doing." His fears seem to stem from the way ICOs differ from the more traditional IPO
*****
The ONT Musical Interlude
October 24, 1977, Rolling Stone Keith Richards was fined £205 after admitting having cannabis, Chinese heroin, mandrax tablets and a revolver at his Chelsea home in the UK. Later in the evening, Keith and Anita Pallenberg accidentally set fire to their London hotel bedroom. via thisdayinmusic.com
***
October 24, 1936, Born on this day, Bill Wyman, bass, The Rolling Stones (1969 UK & US No.1 single 'Honky Tonk Women', and over 30 Top 40 UK & US singles and albums. Quit The Stones in 1993, 1981 UK solo No.14 'Je Suis Un Rock Star'). Now tours with his backing band, The Rhythm Kings, which has featured Albert Lee and Georgie Fame. via thisdayinmusic.com
***
October 24, 1959, Born on this day, Weird Al Yankovic, minor US hits parodying songs such as 'Eat It', Michael Jackson's 'Beat it' and 'Like A Surgeon', ( Madonna's 'Like A Virgin'). via thisdayinmusic.com
*****

Morrissey v. United States The ruling then dares to explain that men and women are different when it comes the question of reproduction. h/t The Political Hat

That such basic biology (i.e. the "bird n' the bees") must be stated in such a detailed manner, goes to show how much the push for "Gay Marriage" rests on denying basic and objective biological reality.
*****
Road rage. Karma is a bitch. Dumb ass style.
*****
Part of the Never Trump crowd? Have some spare time on your hands? Head to Boston or some other big city.
*****

Are you happy? If you're not you might want to move to one of these cities.
*****
This might be worthwhile when it is incorporated into Bluebell's favorite utensil, The Spork. Slurping suppressor.

One small step for fork technology, one giant leap for foreign relations.

Ladies and gentlemen, Japan is on the verge of a major crisis. Although often lauded for its politeness, there is a dark side to Japanese culture which visitors to the land of the rising sun may find disturbing.

I'm talking, of course, about "noodle harassment."

While certain cultures may equate the sound of noodles and moisture violently sucked between a pair of lips with, say, nails on a chalkboard or a wet dog farting, in Japan it is as commonplace as politicians shouting through megaphones in the middle of the street.
*****
Disoriented? Or just a Genius Award Winner?
*****
Animals 1 - Poachers 0 Tonight's Feel Good Story of The Day.
*****

Tonight's ONT has been brought to you by Christmas Present Ideas For Men.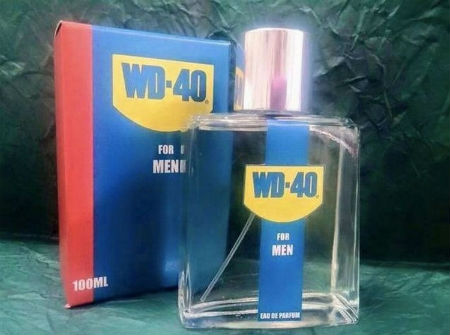 Notice: Posted with permission by AceCorp, LLC. Tips, beefs and loose change to petmorons at the gmail thingy. All other thingys to Ace.

posted by Misanthropic Humanitarian at
10:06 PM
|
Access Comments