« Fusion Collusion: Republicans Must Keep Up Pressure and Break the Democrats' Protection of Their Smear-Mill Ally
|
Main
|
EMT 10/21/17 »
October 20, 2017
ONT: DAY OF RAGE! Edition
Nah, not really. It's just the shrieking harpies on the left going nuts over the Congresswoman Wilson Gold Star feud reminded me of this cartoon: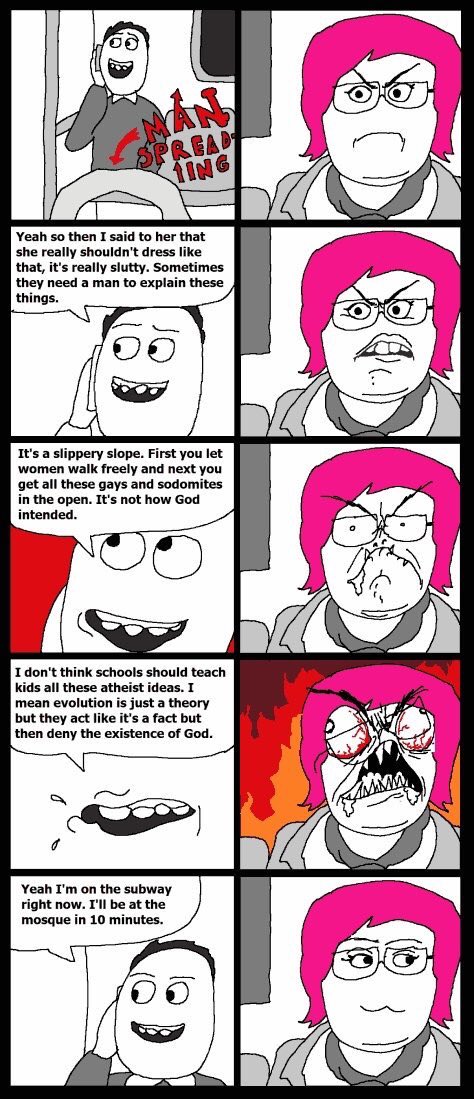 My fondest wish is that I could give them all exactly what they want. Truly it is. If there was a continent like Australia available, I'd favor moving them all there at our expense and I'd sincerely wish them all the luck in the world with their little Utopia. Samuel Adams would approve.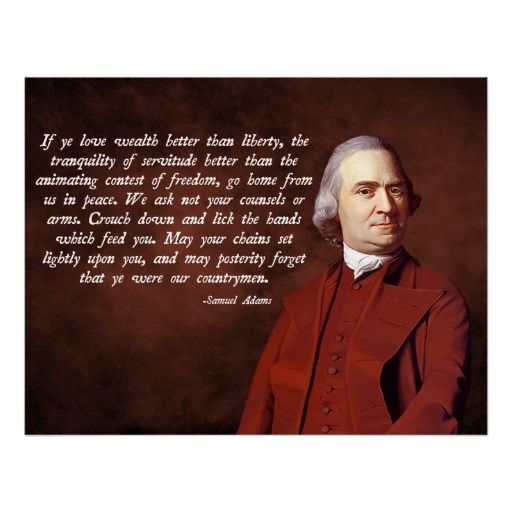 WHY LET THEM GO?

Why, they are clearly our betters, just ask them. But if that's actually true, Kurt Schlicter wants to know why they can't actually be, you know, better.
It's not just the left. Kevin Williamson, who is probably still butt-hurt that he didn't make the Salon 25, writes a long column that he charmingly calls The White-Minstrel Show. The last 1/3 of it is good. He makes the point that so much of the reason that poor people are poor is often due to the poor choices they make. This is a valid point, and one that conservatives need to emphasize to counter the victim mentality. The first 2/3, however....he might as well have written "Fuckin' white trash" and left it at that. That's his biggest problem. He's a smart guy, and he clearly understands and articulates conservative principles well. He writes great short columns, but if he writes anything longer than a 750-1000 words his inner arrogance and ivory tower disdain shines through. (I'm sure his rebuttal would be to point to his upbringing in a shotgun shack in Texas, which he mentions in the article, but the ivory tower attitude can be learned, not just bred. Oh yes it can indeed)
Anyhow, if the Progs were given their own country, there's no reason to believe that they would create anything based upon natural rights and liberty. In fact, there's every reason to believe that they wouldn't cherish those values at all. Why Are Millennials Wary of Freedom? I would bet every cent I've got that they would come up with another Venezuela. At least they'd probably live in harmony with Mother Gaia, right?
Bah, enough of that crap, lets have some fun.

THIS IS COOL

Chevy Vega and the Vert-A-Pac Rail System in the 1970s
When Chevrolet started designing 'Vega' during the 1970s, one of the main objectives was to keep the cost of the car down around $2,000 in circa-1970 dollars. At the time, the freight charge for moving a loaded railroad car from the Lordstown assembly plant to the Pacific coast - the longest distance that cars produced at Lordstown would need to travel - was around $4,800. Since the Vega was a subcompact, it was possible to squeeze three more cars on a railroad car for a total of eighteen, instead of the usual fifteen. But that still worked out to around $300 per car – a substantial surcharge for a $2000 car. If only Chevrolet could get more Vegas on a railroad car, the cost per unit of hauling them would go down.

The engineers at GM and the Southern Pacific Railroad came up with a clever solution. Instead of loading the cars horizontally, the Vegas will be placed vertically on a specially designed auto-rack – the Vert-A-Pac. Within the same volume of an 89-foot car, the Vert-A-Pac could hold as many as 30 automobiles instead of 18.
That's damn clever. Now it was in service of the Vega, which was anything but, but still, pretty smart.

I LOVE THIS GUY

Say what you want about his talent, but imagine where the NFL would be now if they had encouraged players like Tim Tebow instead of the current crop of SJW wannabes. One of the marks of a great person is if they are comfortable mocking themself.
Related: Is this heaven? No, it's a Waffle House
Something else I love is Waffle House. Not for the food, although that isn't bad, and they have hash browns NAILED, but for what it is. Waffle House is a glimpse at corporate America as it should be.

HORRIFYING
It's almost Halloween! Yay! But if this is true, IMO it is more terrifying than any ghoul, ghost or goblin:
When you die you KNOW you're dead: Scientists discover the mind still works after the body shows no sign of life
FIDO FRIDAY
I read that last story to the dog. Any thoughts puppers?
Me too buddy, me too. Say, what else do dogs think?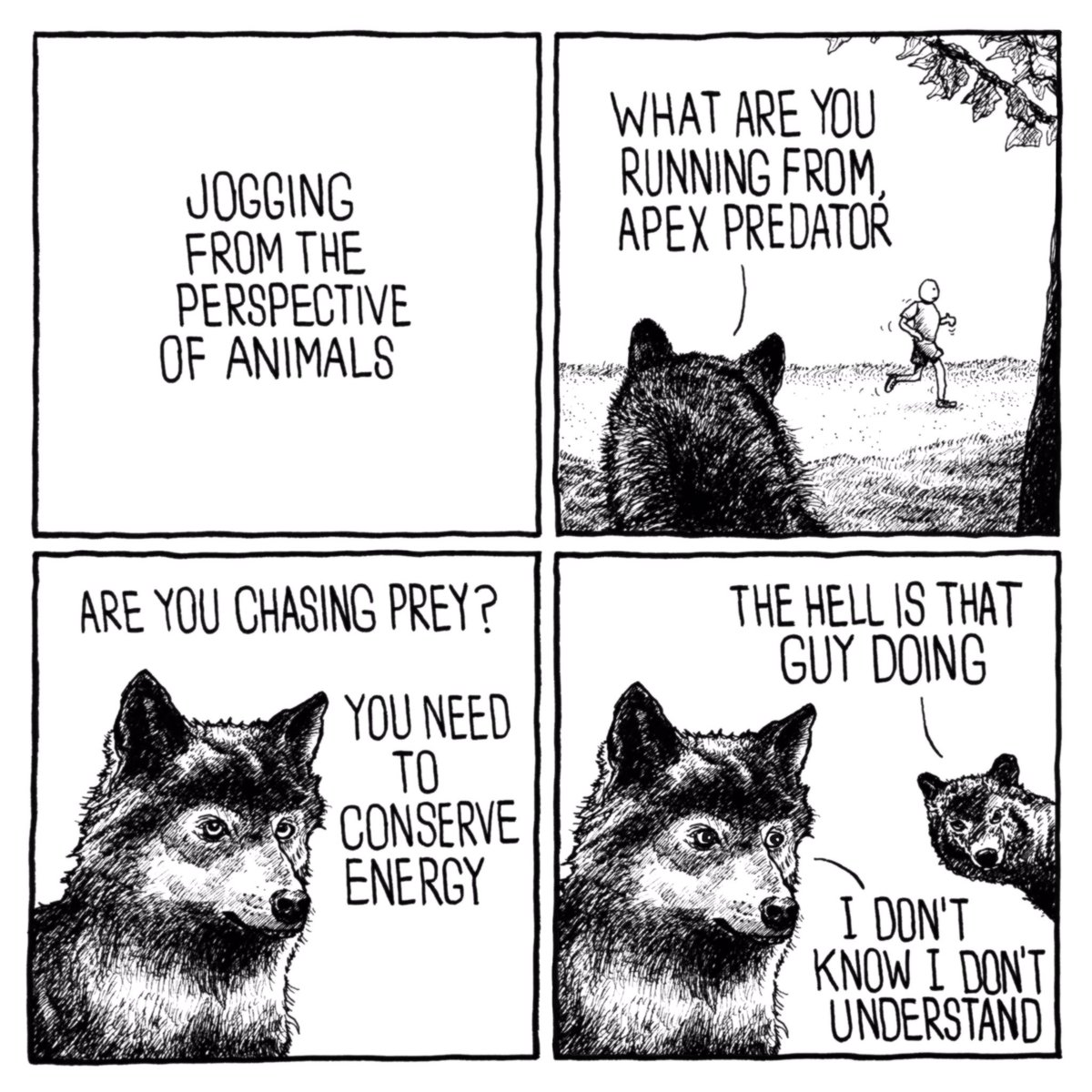 NHS FOLLIES
Oh, I just can't fucking WAIT for single payer health care. How's that working out for you UK?
NHS waiting times: hospital bosses fear 'a return to 1999'
If I live to be a million, I'll never understand the inability of people to comprehend that government does NOTHING efficiently. I guess they are blinded by the siren song of "fair" (which isn't true either, single payer systems always lead to a two tiered health care system, but whatever). Still, the one complaint that is surely nothing more than a right wing scare tactic is that government will use its control of healthcare to control the people, right? Right?
NHS provokes fury with indefinite surgery ban for smokers and obese

Well, wonderful. Lets peek at the future:
QUOTE OF THE DAY
I know what men want. Men want to be really, really close to someone who will leave them alone. -Elayne Boozler
I love my wife and there is literally no one on the planet that I would rather spend time with, but Elayne has a point. Indeed, it's one of the reasons I'd rather spend time with Gingy. We both get this.

IMPORTANT WARNING FOR THE HORDE
Hacked Butt Plug Can Be Controlled 'From Anywhere'
Penetrating report. This is what happens when your bluetooth bill gets in a-rear-s. I'm sure they'll plug the leak soon, but until then, how many people will have a stroke when they find out they're getting the shaft. This can't be good in the end.
Tonight's ONT brought to you by Critical Theory: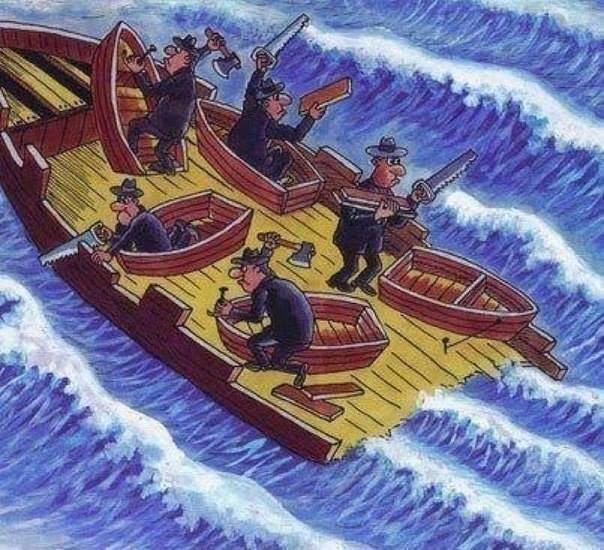 posted by WeirdDave at
10:07 PM
|
Access Comments