« Fusion GPS Officials Plead the Fifth Rather Than Answer Who Paid for the Trump Dossier
|
Main
|
The Morning Report 10/19/17 »
October 18, 2017
Generic Wednesday Night ONT
Hello Mr. and Mrs. America and all the ships at sea. Welcome to the future. See how that works? Every time you read it, it's true. Welcome to the future. And again. And again. Anyhow, lets open with an eagle: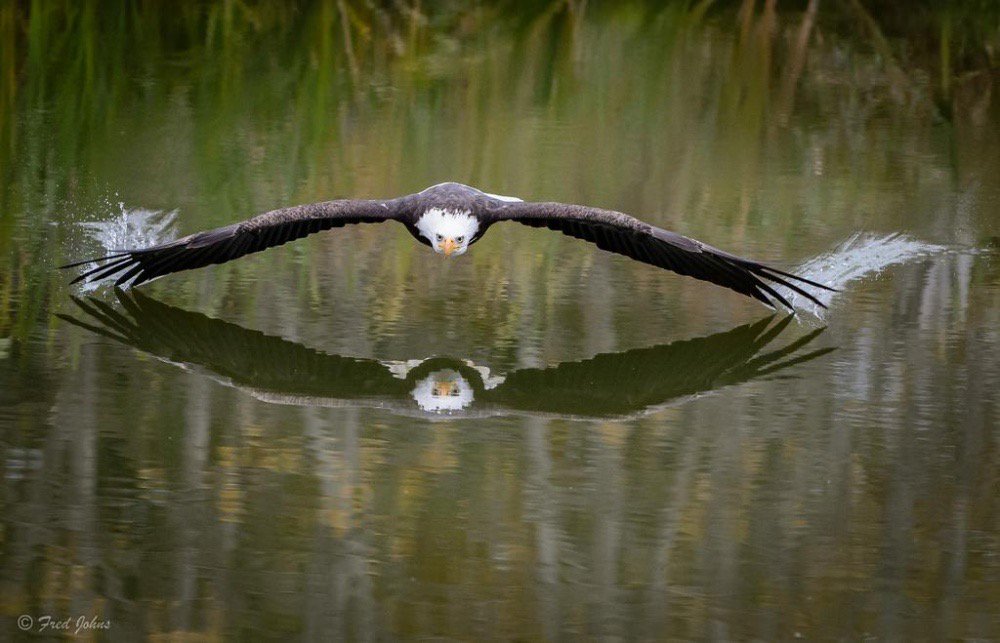 (Photo by Fred Johns)
GETTING OLD
2 TIMOTHY 4:7
I have fought a good fight, I have finished my course, I have kept the faith

Sgt La David Johnson, may you rest in peace and rise in glory. Ms. Johnson and kids, you have the grateful thanks of Ace of Spades HQ. God bless you.
Wife Devastated After US Soldier Killed In Niger: 'He Was Everything To Us'
I'm not even going to link the disgusting attempt by Dems to politicize this and smear the president. You can go look it up yourself if you're interested.

TROLLEY PROBLEM
Pro-abortion activist Patrick S Tomlinson thinks he's so smart. "If you had to save a 5 year old or 1000 embryos, which would you save? The 5 YO? HA You just proved you don't think embryos are human!" This is the kind of mushy brain thinking that dim people think is clever. It's just a restatement of the classic trolley problem. Hey, if it was my kid verses a dozen babies, or the Dallas Cowboys, or three convicts and a cannibal clown, or Obama, Osama and Jesus Christ walking into a bar, I'd save my kid. That doesn't mean I think the others aren't human. He's been raked over the coals and shown how stupid his question is by everyone, but here Ben Shapiro just shreds his stupid "Gotcha!". Worth a read just for the contrast between Tomlinson's mushy "logic" and actual logic.

PERVERTS
Secret to amazing chocolate chip cookies? Bang them
I HAVE A MESSAGE FOR YOU

Spellbinding story, told by an old Jewish woman, about how she left her father to die on a train to Auschwitz, and the message she received years later. 12 minutes long but I was rapt the entire time.
NASTY, BRUTISH AND FAT
Of Hobbes and Harvey Weinstein

If I had to pick the most destructive idea humanity has ever had, the idea that people are inherently good would likely make the championship round. People are not "good", we are a) sinners fallen from grace (for the Theists out there) or b) nothing more than animals (for the rest of y'all). We can be good, certainly, but it is not the default condition and without outside intervention (religion, government, society, etc..), we quickly revert to the mean.

Related:
Last week, The Daily Wire came under fire for a video that it made for Columbus Day. Here it is:

At first editor in chief Ben Shapiro defended the video as satire, then he removed it and apologized because it was "racist". He made a very classy apology, and that is his choice, but there is a dirty truth here that nobody wants to mention: Native Americans WERE unbelievably brutal and savage. They were a Stone Age people, and ALL Stone Age peoples are unbelievably brutal and savage. It doesn't matter if they are white, tan, red, yellow, or black, it's the nature of being human. Hell, people today are unbelievably brutal and savage, even in these "civilized" times. It doesn't matter if they are:
White: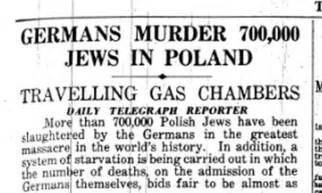 Tan: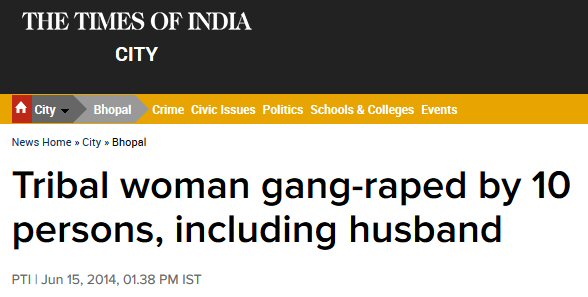 Red:


Yellow: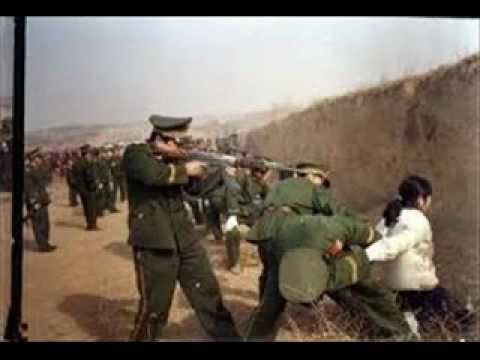 or Black: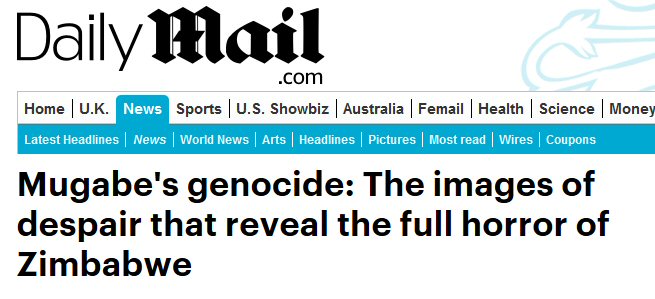 How can pointing out something be "racist" if the thing is question is a universal human constant, shared by all races? Short answer: it can't.
GOOD DEEDS
I need a palate cleanser. How about this?
GOOD DOG!
Goat-Herding Dog Refused To Abandon Flock Amid Firestorm, Miraculously Survived

Not only did Odin save his goats, but he adopted several orphan fawns.

SCALIAS ALL THE WAY DOWN
While the press goes wild over tweets, Trump is remaking the federal judiciary.
LEAVE 'EM LAUGHING
This is not only emblematic of the garbage that is news these days, but it's also the funniest thing I've seen in months. It still makes me literally laugh out loud, and I've seen it dozens of times.

Tonight's ONT brought to you by the political Calvin and Hobbes: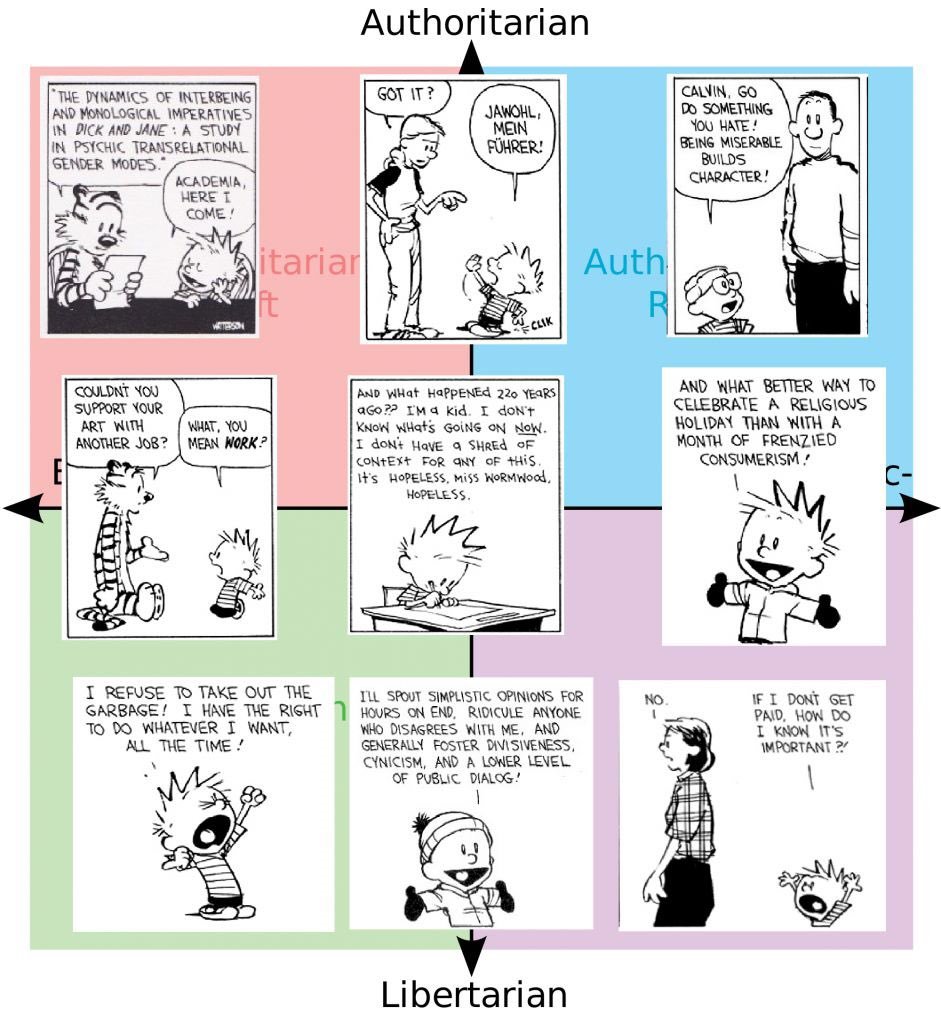 The Yahoo Group is somehow nasty, British, and short.

posted by WeirdDave at
09:54 PM
|
Access Comments