« 538 Statistician: "I Used to Think Gun Control Was the Answer. My Research Told Me Otherwise."
|
Main
|
The Morning Report 10/5/17 »
October 04, 2017
Wednesday Overnight Open Thread (10/4/17)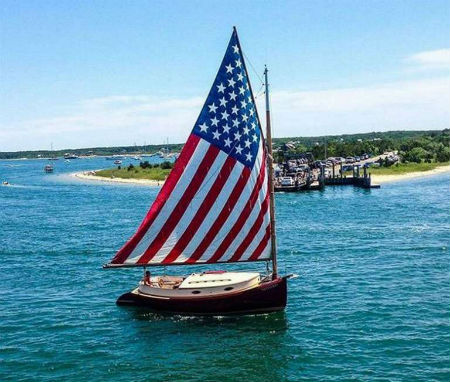 (Wonder if the malcontents can kneel on water?)
*****
Quotes of The Day
Quote I

No bloody or unbloody change of society can eradicate the evil in man: as long as there will be men, there will be malice, envy and hatred, and hence there cannot be a society which does not have to employ coercive restraint. Leo Strauss
Quote II

The capacity of the human mind for swallowing nonsense and spewing it forth in violent and repressive action has never yet been plumbed. Robert A. Heinlein
Quote III

Socialism of any type leads to a total destruction of the human spirit and to a leveling of mankind into death. Alexander Solzhenitsyn

We have some special people in the Armed Forces. Amputee plans on rejoining the Air Force.

When August O'Niell, a member of an elite special forces group, woke up from routine surgery, it only took one look at his mother's face to tell something went horribly wrong.

She was with the doctor. "Are you awake? Are you able to talk now?" the doctor asked. "I have woken you up halfway through the surgery. There was so much scar tissue …"

O'Niell had already endured 19 grueling surgeries in the three-and-a-half years since a rifle round mangled his leg while he was on deployment in Afghanistan. He woke up hoping this 20th surgery would finally allow him to have a functional knee. But he quickly learned his left leg would never fully function again.
*****
And the winner of the "You got to be shitting me" award goes to: The IRS!

The IRS will pay Equifax $7.25 million to verify taxpayer identities and help prevent fraud under a no-bid contract issued last week, even as lawmakers lash the embattled company about a massive security breach that exposed personal information of as many as 145.5 million Americans.

A contract award for Equifax's data services was posted to the Federal Business Opportunities database Sept. 30 — the final day of the fiscal year. The credit agency will "verify taxpayer identity" and "assist in ongoing identity verification and validations" at the IRS, according to the award.
Good grief!!
*****

Not quite the Thrilla In Manila The Geezers at Caesars.

Fresh on the heels of Mayweather vs. McGregor, there could be another superfight on the horizon. You asked for it (probably not) but it's coming (probably not) ...I hope you all are ready for George Foreman vs. Steven Seagal.
Foreman -- the former two-time heavyweight championship boxer and guy responsible for the grill that burned Michael Scott's foot -- took to Twitter on Monday to challenge Seagal, the martial arts movie star, to a fight.
*****
Remember when the NFL Players Association sued the NFL for player concussion and related brain injuries?
Given a chance to do the right thing and take his punishment like a man, Chicago Bear Danny Trevathan appeals his cheap shot to the head of an opponent.

Bears linebacker Danny Trevathan had his suspension for an illegal helmet-to-helmet hit reduced to one game through an appeal Tuesday, the NFL announced on Twitter.

Trevathan originally was suspended two games by the NFL on Saturday for his hit on Packers wide receiver Davante Adams, which the league said violated a rule against unnecessary roughness, including "using any part of a player's helmet or facemask to butt, spear, or ram an opponent violently or unnecessarily."
Kneel during the National Anthem. Appeal the punishment for a shot to the head after you have sued for shots to the head.
*****

Kurt Schlichter looks at our Military. It is in poor shape thanks to President JEF President Faily McWorsethancarter

After nearly a decade under President Faily McWorsethancarter, can our military win a fight with North Korea? Because if it is unable to perform the basic task of ensuring that the people commissioned to lead our troops in the defense of the United States are actually loyal to the United States, how the hell can we reasonably expect it to be able to conduct high-intensity combat operations against a Nork Army that prioritizes fighting over political correctness?

We can't.
*****

The Left, worse than a flock of vultures.

The dead weren't even finished dying in Las Vegas before the left swooped down to feed on gun control politics.

So rather than allow even one day to reflect and mourn, rather than allow us to consider the heroism of the survivors and first responders in that Las Vegas nightmare, politics saw an opportunity and took it immediately.

..................

Yet even when the preliminary count of the dead was still in the 20s, as loved ones desperately tried to find the missing, listening to the terrible sound of cellphones ringing with no answer, the politicians made their moves.

Hillary Clinton, Sen. Elizabeth Warren, pundits by the deplorable basketful and others seized the moment to press for advantage.

An interesting and excellent article by John Kass of The Chicago Tribune.
*****
He's too f*cking stupid to be a senator. Just think, he came damn close to be being the Vice President.

Senator Tim Kaine repeats his former running mate Hillary Clinton's post-Mandaly Bay shooting anti-silencer rhetoric. According to the Virginia Democrat, silencer deregulation should be spiked because killer Stephen Paddock "was only stopped because he didn't have a silencer on his firearm, and the sound drew people to the place where he was ultimately stopped."
*****

IFAK (Individual First Aid Kit) Can you save your life let alone a loved one's life.

This is in no way a tutorial or a substitute for professional medical instruction. As such you will only find recommended items. It is up to you to decide what items you choose to place in your IFAK/FAK and attaining the proper training in their use. This is merely an intro into basic first aid and basic trauma first aid items one would find in an IFAK/FAK.
*****
The ONT Musical Interlude
October 4, 1969, Creedence Clearwater Revival started a four week run at No.1 on the US album chart with 'Green River', the group's first US chart topper. via thisdayinmusic.com
***
October 4, 1978, Country singer Tammy Wynette was abducted, beaten and held in her car for two hours by a kidnapper wearing a ski mask. He held a gun on her and forced her to drive 90 miles from Nashville, Tennessee. She was later released and the kidnapper escaped. via thisdayinmusic.com
*****
Government run health control. It's all about control of the patient.

The bad news just keeps coming out of England with respect to the state of the National Health Service (NHS) and its rapidly eroding quality of care. Most recently, Professor Ted Baker-- the new chief hospital inspector-- declared it was "not fit for the 21st century."

His first interview revealed his sense of urgency regarding the need to reverse the so-called "normalization" of "wholly unsatisfactory" treatment that endangers patients and guard against unacceptable and unsafe practices of "piling patients into corridors" that lack staffing for sufficient oversight as well as undermine patient privacy and dignity. He further cites a lack of proper monitoring and basic oxygen or requisite supplies.

Continuing along the lines of Single Payer, Majority of doctors support single payer. Wonder if they will agree when the Feds control and set their wages.

Every Democrat president since FDR (except JFK and possibly Jimmy Carter) has spoken in favor of or introduced a plan for socialized medicine. Now, it finally appears that a critical mass has been achieved and the Rubicon has been crossed.

A Quinnipiac University national poll on August 3, 2017 reported "Replacing the current health care system with a single payer system in which Medicare covers every American citizen is a good idea, voters say 51-38 percent." This reported majority support for single-payer reflects recent samplings of public opinion by Pew Research and other polling organizations. Citing a September 28, 2017 Quinnipiac survey, a CNN article on September 30, "Majority of Democratic voters are all-in on single-payer,"
*****

Camille Paglia on the life and times of Hugh Hefner.

Have you ever been to a party at the Playboy Mansion?

No, I'm not a partygoer! (Laughs.)

So let me just ask: Was Hugh Hefner a misogynist?

Absolutely not! The central theme of my wing of pro-sex feminism is that all celebrations of the sexual human body are positive. Second-wave feminism went off the rails when it was totally unable to deal with erotic imagery, which has been a central feature of the entire history of Western art ever since Greek nudes.
*****

Obviously, Rapper Lil B doesn't live in "The Hood". White people to blame for gun violence.

On Monday, only hours after the horrific massacre in Las Vegas, Rapper Lil B decided to execute a racist hit-and-run on Twitter, slamming whites in a race-based series of tweets, accusing "white people" of being the "reason why guns are a problem."
Talking about dangerous neighborhoods, The 15 most dangerous neighborhoods in America.
*****
As they take a knee, perhaps they should stop taking loans from us oppressors.

A pair of student groups at Kent State University, the Student Power Coalition (S.P.C.) and World of Kolored Empowerment (W.O.K.E.), staged a protest Thursday to support NFL players taking a knee during the national anthem.

The S.P.C is an umbrella coalition group for multiple student organizations that claims to "express and practically demonstrate our solidarity with students across the country and across the world who struggle for a better future and against oppression of all kinds."
*****
As a child, did your Mom ever use Vick's VapoRub on you? Eleven weird uses for Vicks.

Vicks VapoRub is a medicine cabinet staple in just about everyone's home. It's designed to be used on the chest to relieve congestion caused by cold and flu symptoms, but there's more to it than that.

Once your chest cold is gone, there's actually a whole host of things you can do with that leftover VapoRub. From bug repellant to muscle pain, that handy gel can help you with all sorts of common issues!
*****
Dirty humor There might be a photo or two that will make you smirk.
*****
Shit happens. And it's costly to the tune of almost a $1,000,000 per day. Utah 911 for the hearing impaired down for a few days.

For nearly three days, deaf people and residents with vocal disabilities in Utah were unable to place 911 video calls in the event of an emergency. That's because a Utah telecommunications firm didn't renew a domain name.

According to the Federal Communications Commission, Sorenson Communications neglected to renew the domain connected to its video relay service, which provides individuals with hearing and vocal disabilities an accessible way to reach 911 through sign language. The service shut down on June 6th, 2016 because of the screw-up. It was brought back on June 8th.
*****
Asplundh, large tree trimming company fined big bucks. Seems they hired and rehired illegal immigrants.

The tree-trimming company Asplundh Tree Expert has been hit with a $95 million fine for knowingly hiring illegal immigrants and for bringing on some under different names who used documents it knew were fraudulent.

It is the largest fine ever in an immigration case in the U.S.

Asplundh pleaded guilty to criminal charges in federal court in Pennsylvania, where it is headquartered, admitting that its managers restructured the company's hiring specifically to evade normal human resources processes and hire illegal aliens, many by word-of-mouth, while giving top-level managers deniability.
If you want to stop illegal immigration, this is a start.
*****
If this Pontiac Grand Am is a rockin' don't come a knockin' unless you give us a Genius Award.
*****
Marine proud. Tonight's Feel Good Story of The Day.
*****
Tonight's ONT has been brought to you by The Obvious.

Notice: Posted with permission by AceCorp, LLC. Warning: Keep away from small children and pets.

posted by Misanthropic Humanitarian at
10:08 PM
|
Access Comments