ę EMT 08/27/17
|
Main
|
Flood Thread Ľ
August 27, 2017
Sunday Morning Book Thread 08-27-2017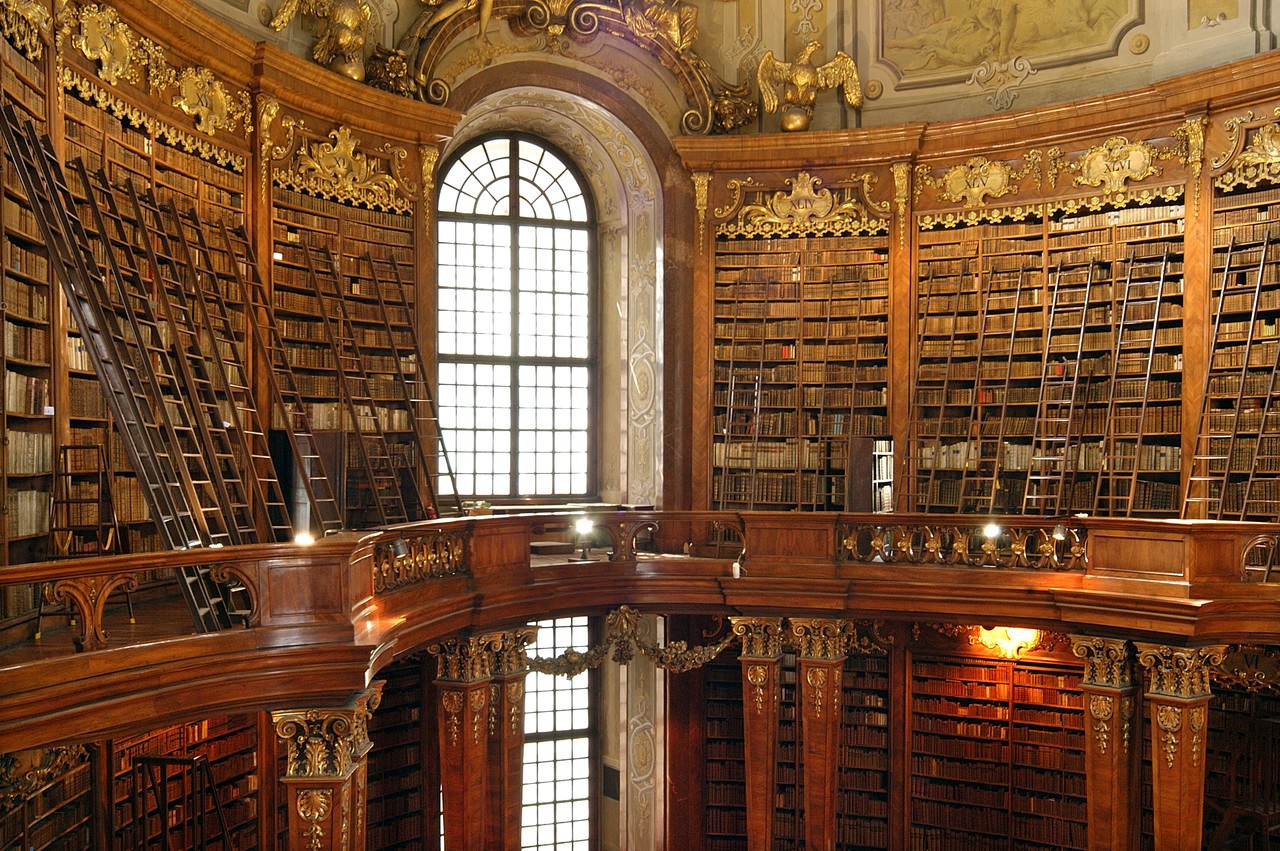 National Library of Austria, Vienna

Good morning to all you 'rons, 'ettes, lurkers, and lurkettes. Welcome once again to the stately, prestigious, internationally acclaimed and high-class Sunday Morning Book Thread, where men are men, all the 'ettes are gorgeous, safe spaces are underneath your house and are used as protection against actual dangers, like natural disasters, or Literally Hitler, and special snowflakes do not last. And unlike other AoSHQ comment threads, the Sunday Morning Book Thread is so hoity-toity, pants are required. Even if it's these pants which only goes to show that you're never too young to own a crappy set of pants.

"We Did Everything First"
Part of the complicated dynamic of Cold War relations with the USSR was the Russians' inferiority complex where they were in competition with us in every area so they had to insist that they did it first, they invented it first, they got there first, and everything they did was better.
And I believe the same thing is happened with the Islamic culture. Because face it, Islamic countries tend to be dirt poor and the ones that aren't owe their prosperity to Western technology and the Western need for the oil they're sitting on top of and have no use for themselves. Knowing this must sting a little. Or maybe more than a little.
That's why we get doofuses like Qasim Rashid, Esq., a American Muslim apologist who evidently believes, and wants everyone else to agree, that everything in the world that's noble and good came from Muslims. Like America. To do this, he hitches a ride on the Afrocentrism train and lets his freak flag fly. Namely, he cites They Came Before Columbus: The African Presence in Ancient America by Ivan Van Sertima as an authorative source. The trouble is, this book is, at best, controversial, i.e. many scholars think it's complete rubbish:
Van Sertima combines poor research, half-truths, and pure fabrication to propose that people from Africa journeyed to the Americas and bestowed upon Native Americans civilization and all of its trappings. Van Sertima replaces 19th century Eurocentrism with 20th century Afrocentrism that aims to try and strip Native Americans of their history, culture, and heritage just as white colonists did. This is by no way a history or scholarly book, but instead a piece of fiction that preys upon those with poor critical thinking skills and apathy to research his claims further.
Lots of other books promoting various flavors of "afrocentrism" on that Amazon page. I'd like to hear boulder terlit hobo's take on Van Sertima's book.
Scanning through Mrs. Rashid's Twitter TL, he sounds just like your standard-issue left-wing moral scold. He appears to be down with all of the items on the left's PowerPoint presentation. Reminds me of Linda Sarsour: both are Islamic supremacists who have burrowed their way into the progressive hive, and what are they doing there? Most of what progressives espouse would get them executed in an Islamic state, yet the two are tolerated and one of them (Sarsour) is usually in some leadership position. Are they playing the progressives for chumps?

It Pays To Increase Your Word Power®
INTERROGATIVES, TERGIVERSATION and REINVESTIGATOR are anagrams of one another.
Usage: I can't think of a single sentence that uses all of the words interrogatives, tergiversation and reinvestigator. Perhaps you can.

Running From ISIS
Meanwhile, Sarsour and Rashid's co-religionists are chasing Christians all over the Middle East with the intent to murder them, according to They Say We Are Infidels: On the Run from ISIS with Persecuted Christians in the Middle East by Mindy Belz. Funny, I never hear Sarsour talking about this very much.
Sweeping from Syria into Iraq, Islamic State fighters (ISIS) have been brutalizing and annihilating Christians. How? Why? Where did the terrorists come from, and what can be done to stop them? For more than a decade, journalist Mindy Belz has reported on the ground from the Middle East, giving her unparalleled access to the story no one wants to believe. In They Say We Are Infidels, she brings the stark reality of this escalating genocide to light, tracking the stories of real-life Christians who refuse to abandon their faith—even in the face of losing everything, including their lives.
But Islamophobia.

Space Marine Midwives?
Oh wait, this is an "inclusive intersectional feminist" book. Never mind.
Creeped Out
So Hillary has a book coming out and one of the stories going around is that she got up in PDT's face during one of the debate and was 'creeped out' when he breathed on her. She wouldn't put it like that, but she's counting on all of her allies and supporters in the MSM not looking for the video clip of her walking over and standing in front of PDT. What was he supposed to do, run away?
Here is Hillary's new book: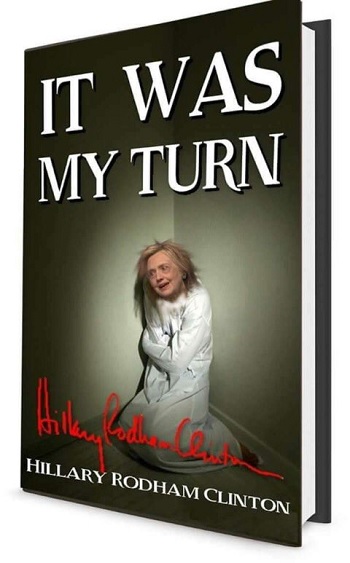 Moron Recommendations
Last week, Retired Buckeye Cop recommended Lincoln and His Generals by T. Harry Williams:
Published in 1952, it is a study of President Abraham Lincoln as a war commander during the [1st] American Civil War. It has been a fascinating look at how Lincoln had to juggle personalities (McClellan in particular comes across as a megalomaniac) and how the Union generals interacted with each other. The author's contention is that Lincoln was very active in his role as Commander-in-Chief because all the men filling the role as General-in-Chief before Ulysses S. Grant were not fulfilling their duties adequately. A minor criticism is that the book could have used a few more maps to show where various armies were during the war.
The book is a classic:
T. Harry Williams dramatizes Lincolnís long and frustrating search for an effective leader of the Union Army and traces his transformation from a politician with little military knowledge into a master strategist of the Civil War. Explored in depth are Lincolnís often fraught relationships with generals such as McClellan, Pope, Burnside, Hooker, Fremont, and of course, Ulysses S. Grant.

___________
That Deplorable SOB Van Owen likes Traveller, by Richard Watership Down Adams. He "can't recommend it too highly":
For one of the most poignant looks at Robert E. Lee, I can't recommend too highly "Traveller" by Richard Adams (Watership Down). As the title implies, this is the story of the War and afterward as told by Lee's famous horse. It is masterful in portraying the emotions and perceptions of an animal who experiences sometimes horrific events that he doesn't understand while accompanying the man he loves in battle and on campaign.

Pet Morons, history buffs, and anyone who loves a great story will love this book. And I guarantee that the last paragraph will make you weep.
___________

Books By Morons
Moron author and long-time lurker Clayton Barnett just de-lurked in the AoSHQ GoodReads group to announce that he's just published his fourth book and third novel. Cursed Hearts: A Novel of Machine Civilization that takes place after the breakup of the United Stares:
Even with San Diego occupied by the Mexican Army, Katarina Sosabowski pursues her MBA at UCSD, and is happy to welcome and put up her visiting step-cousin from Japan, Christopher Dennou, for a night so he can complete his enrollment the following day. But a minor earthquake brings a major surprise: Chrisís younger sister, Maya, murders their mother and escapes Neuroi Institute, the research facility that created them. While Chris and 'Cat' grow closer to one another, Maya inexorably crosses an ocean and half a continent to take back her brother, killing anyone who gets in her way.
Barnett is also the author of an earlier novel in the same post-U.S.A. setting, Echoes of Family Lost

___________
Don't forget the AoSHQ reading group on Goodreads. It's meant to support horde writers and to talk about the great books that come up on the book thread. It's called AoSHQ Moron Horde and the link to it is here: https://www.goodreads.com/group/show/175335-aoshq-moron-horde.
___________
So that's all for this week. As always, book thread tips, suggestions, bribes, rumors, threats, and insults may be sent to OregonMuse, Proprietor, AoSHQ Book Thread, at the book thread e-mail address: aoshqbookthread, followed by the 'at' sign, and then 'G' mail, and then dot cee oh emm.
What have you all been reading this week? Hopefully something good, because, as you all know, life is too short to be reading lousy books.

posted by OregonMuse at
09:04 AM
|
Access Comments