« Trump's Speech on Afghanistan at 9pm
|
Main
|
The Morning Report 8/22/17 »
August 21, 2017
Monday Overnight Open Thread (8/21/17) Hope You Didn't Go Blind Edition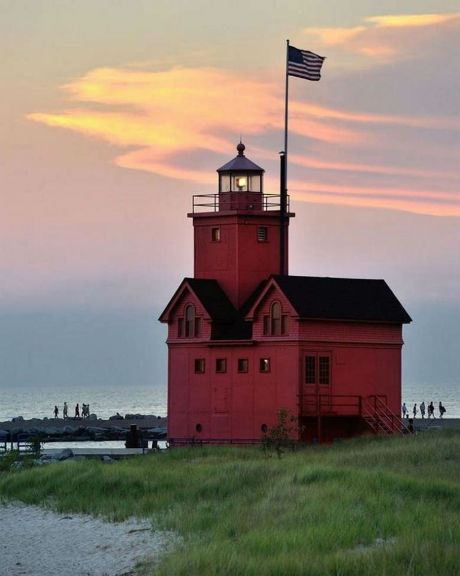 (Lovely. Just Lovely.)
*****
Quotes of The Day
Quote I

It's the friends you can call up at 4 a.m. that matter. Marlene Dietrich

Quote II

Equality, rightly understood as our founding fathers understood it, leads to liberty and to the emancipation of creative differences; wrongly understood, as it has been so tragically in our time, it leads first to conformity and then to despotism. Barry Goldwater

Quote III

The smallest minority on earth is the individual. Those who deny individual rights cannot claim to be defenders of minorities. Ayn Rand
*****
Did you enjoy today's solar eclipse? RACIST

The Atlantic's very lengthy essay on the failure of the eclipse to occur where a sufficient number of black people reside is entitled "American Blackout." It clocks in at a remarkable 4,544 words and does not appear to be satire.

Concerning "the Great American Eclipse," Brooklyn Law School professor Alice Ristroph writes in the rapidly deteriorating magazine, "there live almost no black people" "along most of its path."

The Atlantic's longwinded law professor assures readers that "implicit bias of the solar system" is "presumably" not the cause of eclipse's failure to affect enough black people.

"Still, an eclipse chaser is always tempted to believe that the skies are relaying a message."
*****
Dammit!!!! Not so fast. 2016 may not the hottest year in history.

After record heat in the first quarter of 2016, something interesting began occurring, not reported in the press. Temperatures trended downwards sharply in the months of April, May and June of 2016. And most importantly the sharp downward trend contradicted the more typical tendency (at least for 2013, 2014, and 2015) to show no particular trend. The last six months on 2016 showed some above-average warming, but of a seasonal nature.
*****

Please wake us up when somebody on a US campus grows a pair of balls.

A fraternity at the University of Michigan in Ann Arbor canceled a Nile River-themed welcome party after being condemned by fellow students for "appropriating Egyptian culture."
*****
Headed to India? You might not be able to grab lunch at Mickey Ds shortly.
*****
Slime balls gotta slime........Does the name Dr. Jonathan Gruber ring a bell?Obamacare proponent.

Vermont Attorney General T.J. Donovan said his office has concluded an investigation into the invoices and billing practices of Dr. Jonathan Gruber, an economic consultant who contracted with the state to provide policy expertise, research and economic modeling for Vermont's abandoned single-payer healthcare system.

Former Gov. Peter Shumlin sought to create the single-payer system, known as Green Mountain Care, but eventually walked away from the plan after determining it would cost too much. The attorney general's office's began the investigation into Gruber's billing after receiving a referral by State Auditor Doug Hoffer.
Funny thing. If you or I tried that we would be facing how many felonies? They do take care of their own.
*****
It is about time that the Left begin taking down other racist statues and art work.

As long as the Left is determined to tear down historic symbols of racism, I say we help them out and point them toward some statues and portraits of real racist scumbags. The country has any number of former Democrat racist "worthies" that will fit the bill quite nicely.

A hat tip here to the actor James Woods for suggesting that we tear down a statue of the late Democratic Senator Robert Byrd. Seems to me that Byrd, who was once an "Exalted Cyclops" in the Ku Klux Klan (a position that the reviled Robert E. Lee never dreamed of holding) is a prime candidate for black racists to scrub from history. Byrd, the so-called "Conscience of the Senate" once filibustered for 14 hours against civil rights for blacks. Why aren't blacks demanding that statues honoring him be removed?
*****

The building trades have a shortage of workers.

Whether it was due to pervasive drug abuse, or for some other reason, but fast forward two weeks when in response to a special question in the July NAHB/Wells Fargo Housing Market Index (HMI) survey, US homebuilders said that labor and subcontractor shortages have become even more widespread in July of 2017 than they were in June of 2016.

This is a concern as the inventory of for-sale homes recently struck a 20-year low. And while economists and the public cry for more inventory, many builders are pressed to meet demand. A labor and subcontractor shortage in the building industry has worsened over the past year, according to the National Association of Home Builders/Wells Fargo Housing Market Index survey of single-family builders.

Part of the problem is that kids are pushed into college/university rather than trade schools. Trade school programs continue to be dumped by the public school system.
The world continues to need tradesmen. That men's feminist degree isn't going to be handy when someone needs a HVAC tech.
*****
The love of money is the root of all evil.German engineering firm to deal with Iran.

Gaby B. Hanna, vice-president and regional head of MAN Diesel & Turbo – which produces diesel engines for marine and land use on a mass scale – described Iran as "the biggest growth market for us."

"We are very active in Iran. We've restarted our company there, called MAN Iran Power," Hanna said. "We see Iran, putting aside all the political issues, as a big market for us."
*****
More dire than Global Warming? Fatbergs!

First, someone might pour molten turkey fat down a drain. A few blocks away, someone else might flush a wet wipe down a toilet. When the two meet in a dank sewer pipe, a baby fatberg is born.

Eventually, more fat, oil, and grease congeal onto the mess and build up into giant stinking globs. When they get big enough, fatbergs can clog sewers entirely, sending raw sewage gushing into streets. By the time a 15-ton monstrosity was pulled from the sewers of London's Kingston borough in 2013, many of the neighborhood's toilets had backed up.

Fatbergs are a sewer scourge, and both the nasty blobs and the fights against them have been growing. London, Belfast, Denver, and Melbourne are just a few of the world metropolises that have discovered large fatbergs in recent years.
*****
The ONT Musical Interlude
August 21, 1961, Patsy Cline recorded the classic Willie Nelson song, 'Crazy'. Cline was still on crutches after going through a car windshield in a head-on collision two months earlier and had difficulty reaching the high notes of the song at first due to her broken ribs. 'Crazy' spent 21 weeks on the chart and eventually became one of her signature tunes. via thisdayinmusic.com
***
August 21, 1952, Born on this day, Joe Strummer, singer, songwriter, guitarist, The Clash, (1979 UK No. 11 single 'London Calling', 1982 US No. 8 single 'Rock The Casbah, 1991 UK No.1 single 'Should I Stay Or Should I Go', first released 1982 plus 15 other UK top 40 singles). Joe Strummer & The Mescaleros. He died on 22nd December 2002. via thisdayinmusic.com
***
*****

I guess we were lucky. Moochelle wasn't a violent First Lady. Grace Mugabe is a hands on First Lady.

The First Lady of Zimbabwe has been granted diplomatic immunity after claims she beat up a young model in South Africa.
There were widespread calls for Grace Mugabe to be prosecuted after she was accused of assaulting 20-year-old Gabriella Engels in a luxury Johannesburg hotel.
Engels claimed Mrs Mugabe attacked her on August 13, whipping her with an extension cord that cut her forehead and drew blood. The model also posted photos of her injuries on social media.
The ONT wonders if she messes around with school lunch programs.
*****
Spending money like there is no tomorrow, Maine's technology push is a bust.

The Maine Learning Technology Initiative was one of the earliest and largest efforts to bridge that divide. Starting in 2002, it provided a laptop to every seventh and eighth grade student in Maine. It now distributes about 66,000 devices annually, including some to teachers, at a total cost of about $11.5 million per year.
But that investment hasn't provided clear returns. According to NPR, the state's standardized test scores have not increased in the 15 years since the program started, and state leadership is beginning to reconsider the initiative.
If spending money on the Head Start program doesn't work why would this? Let's throw others money down the drain so we feel good about ourselves. To hell with the results. Intentions are what matter.
*****

Steve Bannon, on the verge of starting his own network?

From Axios:
Unshaven and working from home in cargo shorts as he moves into "Bannon the Barbarian" mode, Steve Bannon is thinking bigger than Breitbart.

Axios' Jonathan Swan hears Bannon has told friends he sees a massive opening to the right of Fox News, raising the possibility that he's going to start a network.
*****

So, keeping up with the Jones' lottery winners is a dangerous proposition.The danger of lottery winners as neighbors.

The idea makes sense – but there's a downside to living near a lottery winner. Neighbors of lottery winners are significantly more likely to declare bankruptcy within a few years of the big event than are people living near ordinary folks, according to a 2016 study. The study focused on lottery winners in Canada, and found that every $1,000 increase in lottery winnings raises the risk of bankruptcy among the neighbors by roughly 2.4 percent
*****
The ShitsonianSmithsonian, Once again on the wrong side of history.

A new display is going in at the Smithsonian's National Museum of African American History and Culture on the National Mall.

According to representatives from the museum, controversial and unemployed NFL quarterback Colin Kaepernick will get his own display inside the museum. The display will honor Kaepernick, who has yet to find a home on an NFL team this season after a series of deeply controversial statements and actions, in a new display about Black Lives Matter.

Curators at the museum have asked for artifacts from Kaepernick's infamous kneeling demonstrations during the national anthem last season.

I wish they would just come out and admit, it's not the color it's the philosophy that matters.
*****

Left-wing protesters and shame.

The counter-protests stayed mostly peaceful with only 27 people getting arrested, Evans said. Some counter-protesters shouted "shame" at those at the free speech rally and one elderly lady got knocked over by activists when some of them snatched an American flag out of her hands.
They wouldn't know shame if it jumped up and punched them in the genitals.
Free speech doesn't include hurling bodily waste or stealing some one's property.
*****
It was bad enough you caused Daddy to drink. Now you are causing the homosexuals to drink.

"Alcohol has played a central role for SGM by facilitating exploration of sexuality and gender, coping with minority stress, trauma, and stigma and serving as an integral component of bars and clubs for SGM young adults," the grant states. "Given this central role, it is not surprising that problematic alcohol use, including heavy episodic drinking (HED) and intoxication, and alcohol-related problems are significant issues for SGM young adults."
The bottom line theory is that gays, lesbians and transgendered do not have any responsibility for drinking or getting drunk. Instead blame society and others, hence they do nothing wrong. This is really about people refusing to take responsibility for their own actions. Like the Pelosi's of the world blaming the NRA for gun violence, instead of asking why hundreds, mostly blacks killed by blacks, are being murdered in Chicago each year.
*****
There are a few cigar smokers here. Have you ever wondered how a cigar is made? Hand-rolled cigar is made in front of your very eyes.
*****
The Iowa Welcome Wagon is about to be visited by Kamala Harris (D-CA).

Former Los Angeles mayor Antonio Villaraigosa told MSNBC's Hugh Hewitt Sunday that he's not worried Harris will be his primary competition in the 2018 California gubernatorial race because she's ramping up her operation in the early primary states, and plans to be knocking doors in Iowa sometime early next year:
*****
I thought you closed the door. No, I thought you closed the door. Genius Award Winner.
*****
MN Golden Rodent Gopher. Tonight's Feel Good Story of The Day.
*****
Tonight's ONT has been brought to you by Bubbles.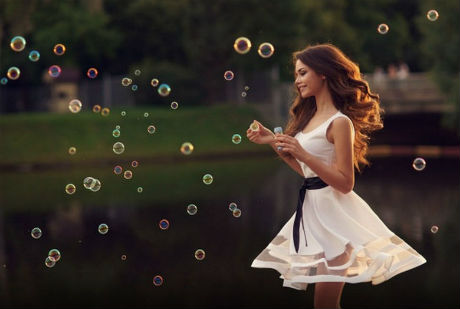 Notice: Posted with permission by AceCorp, LLC. Don't kid yourself. You can afford the processing and handling charges.

posted by Misanthropic Humanitarian at
10:24 PM
|
Access Comments