« Saturday Afternoon Chess/Open Thread (Featuring Dress Pr0n) 08-12-2017
|
Main
|
Overnight Open Thread (12 Aug 2017) »
August 12, 2017
Saturday Evening Movie Thread 08-12-2017 [Hosted By: TheJamesMadison]
Endings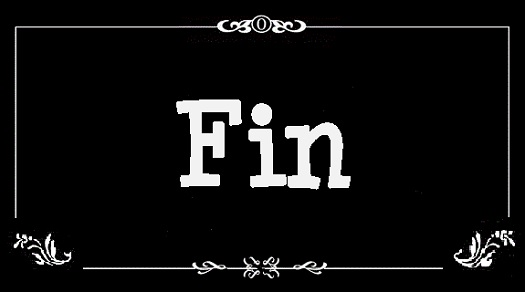 What do audience's look for in an ending?
For most, I think, it can boil down to the idea that the plot will reach resolution. That the series of actions that the characters have taken will reach a logical and, perhaps even, satisfying end.
The resolution of plot can be important (your mileage may vary as I don't quite consider the plot the most important part of a movie so having no resolution doesn't bother me that much), but there are other factors at play as well. Bringing the thematic content to a head and conveying an intended message can happen in an ending. Simply seeing the full realization of a change in a character is another possibility.
But, have you ever seen an ending that met all of the criteria important to you? Where you wanted to stand up and applaud the creative team for the perfect resolution to everything that came before it? Have you ever seen such an ending and…the movie kept going?
Oh, and fair warning, this post is full of spoilers for some movies, and the comment thread will be too. My rule is, if a movie is older than a couple of years, then it's ending is fair game in general discussion. Your mileage may vary, hence the warning.
Wait…I thought this was my stop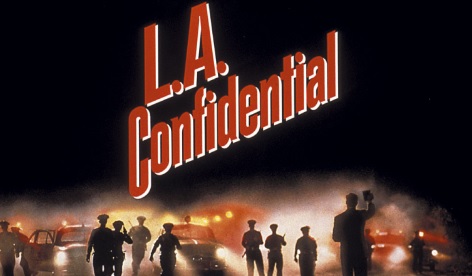 When I went to college, one of my first classes was a Literature and Film class with a very delightful Englishman as a professor. I remember him saying, on the first day of class, that he had been given the class assignment last minute as the professor who was supposed to teach had dropped it for some reason. My professor also said that he would teach that class for free.
When I was figuring out that there were more movies in the world than Star Wars, that professor was key in helping me to see newer and more interesting movies.
One of the movies we watched in his class (and books we read) was L.A. Confidential by Curtis Hanson, staring Russell Crowe, Guy Pierce, and Kevin Spacey, and based on the book by Elmore Leonard. The movie is a fantastic distillation of the novel's twists and turns with crisp editing, strong writing, and great acting.
It also has a fantastic ending, followed by about five more minutes of stuff. Watch below (there's no one clip of the ending on Youtube, but there are two that go together pretty closely):
How great is that first clip? We watch Guy Pierce shoot the corrupt Police Chief in the back because Pierce knows that if the rest of the force arrives then the Chief will get away with the corruption. He sees the Chief hold up his badge, which the Chief doesn't deserve to do, and call himself a policeman. How does Pierce react? He does the only thing he knows he can do to end it there.
I maintained for a while that the first part of the second clip was a necessary part of the resolution. The plot of the movie is complicated, and it can be hard to figure out where all of the pieces go on a single viewing. But, I think I'm coming around to my professor's opinion when I think it should end with Pierce standing over the chief's body as the police cars drive up. All of the information Pierce gives in the scene is in the movie, and going back to rewatch such a great film to figure out some of the more intricate moments is a worthwhile exercise.
But what in the name of God is the second half? It clashes in every way shape and form with the rest of the movie. It's too bright visually. It's too happy emotionally. It's too neat and pat for the journey we just went through.

Click



I saw Click in theaters with a then-girlfriend. I don't know why we went. I've never been a big Adam Sandler fan and Click looked dumb.
Well, I was mostly right. The humor of the movie is largely driven by obvious fart and sex jokes, but there's a pathos hidden at the movie's ending.
At the end, Adam Sandler has used his magical remote control to wish the happiest parts of his life away. He's become a sad, bitter, old workaholic who has no time for his family, and then we see this:
It's not great cinema, but there he is, old and dying in the street and in the rain as he learns his final lesson that "family comes first". It's a nice ending where we see the implications of putting family last.
And then it turns out to be a dream (or not?!?!? *wink*wink*). I was ready to say that Click was a solidly good movie as Sandler died on that road. That opinion quickly changed once I realized that no, Hollywood was not going to have a good, unhappy ending at the end of an Adam Sandler movie. My hope was dashed when the choices the character had made end up not mattering at all because he gets to redo it all.
How unsatisfying…

I'm gonna wreck it!



One of the better computer animated children's movies of the last few years was Wreck-It Ralph. It was fairly derivative of elements of Toy Story, but the world created was unique enough with enough humor and a wonderful performance by John C. Riley as the titular character.
We watch Ralph go from a disappointed man who goes to Bad Guys Anonymous meetings to help cope with his feelings of inadequacy and rejection from the other members of his game. He wants acceptance, and the mantra of the group ("I'm bad, and that's good.") is all about Ralph learning to accept who he is. But he can't quite do it. He doesn't like being bad, he wants to be a hero, so he "game jumps" into a Call of Duty type game where he hopes to win a medal and prove that he's that hero. When he messes that up, he ends up in kart racing game based on candy where he befriends a glitchy little character named Penelope. The only way he actually helps is when he's "bad", that is, when he does what he's best at, which is causing destruction.
As different plot threads come together at the end (alien bugs from the Call of Duty game, the rogue character who has taken over the candy kart game, and the hero of Ralph's original game all come to the kart game and cause havoc), it becomes Ralph's responsibility (because he caused the alien invasion and he's becoming the hero he wants to be) by going out and punching a giant mountain of Mentos into a Coke volcano (I swear that this movie actually does make sense). When he does that, we get this scene:
It's a moment that only really lasts about 20 seconds, but I think it's perfect. I feel like that ending is redeeming for Ralph, touching, and completely earned.
And then Penelope becomes the deus ex machina and saves him, undermining it almost completely.
I get it, it's a kid's movie. We can't have heroes sacrificing everything to save their friends and paying the ultimate price in return in a kid's movie. What kind of message would that send? No, we need an ending that says that no matter what, there will be no negative consequences whatsoever to your actions. That'll help bring up well-adjusted children.

So…?
So what does all of this blather on my part come to? Well, I just want to present the question of what constitutes a good ending. Is it when the credits roll? How much more do we need when the characters have finished their journeys? Do we really need to have every loose end explicitly tied up? Can we have sadness at the end of our family movies?
One more example before I go. I Am Legend is a great 70-minute movie that goes on for 100 minutes and degrades into a pretty good movie. It has one of the finest endings of a big budget motion picture before it then introduces two new characters and forces a happy(ish, I guess) ending.
I remember seeing this movie in theaters. I knew that the movie wasn't going to end with that scene, but if it had, I would have stood up and cheered.

Movies of Today
Opening in Theaters:
Annabelle: Creation
The Glass Castle
The Nut Job 2: Nutty by Nature
Next in my Netflix Queue:
Ballad of a Soldier
Movies I Saw This Week:
Ivan's Childhood (Netflix Rating 4/5 | Quality Rating 3/4) Poster blurb: "Stark cinematography and strong performances mark Tarkovsky's first, most conventional, movie." [Netflix DVD]
Divorce Italian Style (Netflix Rating 5/5 | Quality Rating 3.5/4) "Very funny pitch black dark comedy." [Netflix DVD]
The Boss Baby (Netflix Rating 2/5 | Quality Rating 1.5/4) "Manic and unfocused while trying to shoehorn in a touching ending." [Redbox]
13 Hours (Netflix Rating 4/5 | Quality Rating 3/4) "An often intense and involving portrayal." [Amazon Prime]

Contact
Email any suggestions or questions to thejamesmadison.aos at symbol gmail dot com.
I've also archived all the old posts here, by request. I'll add new posts a week after they originally post at the HQ.

posted by OregonMuse at
08:00 PM
|
Access Comments