« Well This Is Getting Interesting: Women With High Testosterone Levels Are Being Banned From Athletic Competition!
|
Main
|
Sunday Overnight Open Thread (8/7/17) What A Crazy Weekend Life Gets In The Way Edition »
August 06, 2017
Food Thread: Nice Butcher Shop; It Would Be A Shame If Something Happened To It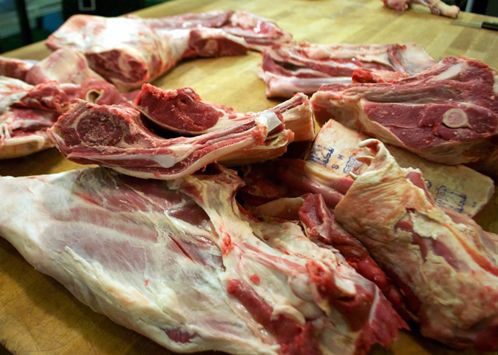 CDR M stole my thunder by mentioning this in last night's ONT. But I think it speaks to some issues other than the stupidity of vegans, which we all take for granted.
Berkeley butcher shop displays sign decrying animal slaughter to halt activist group's protests
There is certainly the "heckler's veto' implicit in the thuggish demand that a legal business change to accommodate an organization that is antithetical to that business.
Attention: Animals' lives are their right. Killing them is violent and unjust, no matter how it's done.
Ignoring 2,500 years of Western philosophy, much of which suggests the opposite...how do these people reconcile their beliefs with the fact that many of them would be dead were it not for biomedical research heavily dependent on animal studies? Well, they don't, because as is the case with most leftists, the end justifies the means.
"Our initial ask was an end to the violence, to sell veggie burgers or something like that," said Johnson, who emphasized that "this is not an agreement we intend to comply with forever" but rather "a temporary understanding." Johnson also called the negotiation "something of a historic first" for animal rights.
I love that phrase: "temporary understanding." That means that next year they'll burn the place down to the ground if it suits their needs.
And just to make this even more of a delicious irony; not only is it happening in Berkeley, but the butcher shop is a typical progressive "We shall not discriminate!" kind of place. And they have the "sustainable, locally sourced, humane" mantra down pat.
Too bad, because it looks like a great place. If they had a bit more intestinal fortitude maybe they could have retained control of their business instead of giving in to the fascists.
******
Commenter lin duh fell sent this recipe to me recently. Good quality Maraschino cherries are a must in certain cocktails, but they are also obscenely expensive....running close to $20/jar. Of 50 cherries!
Luxurious Cherries
sounds interesting, although a true Maraschino uses Marasca cherries, which I have never seen anywhere. A two year Platinum membership with ampersand utility and Troll-B-Gon
TM
for anyone who will fly to Croatia and bring me back a bushel or so.
******
Beer Yoga is Everything We've Ever Wanted in a Workout
Or you could...you know...just skip the silly yoga workout and move directly to the beer.
Okay, I am not being fair. It does make a bit of sense. The beer relaxes the tense yoga practitioners and holding the bottle in the poses adds complexity. But why not just do the yoga and go to a pub afterward and really enjoy the beer?

******
Oh boy. This looks great! And that rotisserie for the prime rib? I want one. And I would cook everything in it. I wonder how I could make scrambled eggs.....
******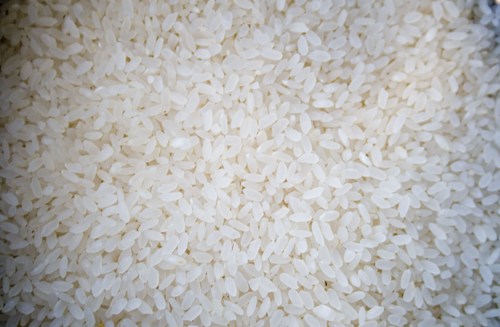 How do you doctor up rice? I usually split the difference between risotto and plain boiled rice by sauteing it in fat and maybe some shallots and onion, then cooking it normally. And has anyone noticed that some companies no longer say to add salt? Wow...that's just dumb. Rice without salt is like...um...rice without salt!
******
Pasta Primavera
This is from
Giada De Laurentiis on the Food Network site
, and it's pretty damned good. A bit of a chore, but I think roasting the vegetables really adds something to the dish.
Ingredients
• 3 carrots, peeled and cut into thin strips
• 2 medium zucchini or 1 large zucchini, cut into thin strips
• 2 yellow squash, cut into thin strips
• 1 onion, thinly sliced
• 1 yellow bell pepper, cut into thin strips
• 1 red bell pepper, cut into thin strips
• 1/4 cup olive oil
• Kosher salt and freshly ground black pepper
• 1 tablespoon dried Italian herbs or herbes de Provence
• 1 pound farfalle (bowtie pasta)
• 15 cherry tomatoes, halved
• 1/2 cup grated Parmesan
Directions:
Preheat the oven to 450 degrees F.
On a large heavy baking sheet, toss all of the vegetables with the oil, salt, pepper, and dried herbs to coat. Transfer half of the vegetable mixture to another heavy large baking sheet and arrange evenly over the baking sheets. Bake until the carrots are tender and the vegetables begin to brown, stirring after the first 10 minutes, about 20 minutes total.
Meanwhile, cook the pasta in a large pot of boiling salted water until al dente, tender but still firm to the bite, about 8 minutes. Drain, reserving 1 cup of the cooking liquid.
Toss the pasta with the vegetable mixtures in a large bowl to combine. Toss with the cherry tomatoes and enough reserved cooking liquid to moisten. Season the pasta with salt and pepper, to taste. Sprinkle with the Parmesan and serve

******
Food and cooking tips, extra Pappy van Winkle bourbon, fresh Morels and other goodies such as fresh-killed possum:
cbd dot aoshq at gmail dot com

posted by CBD at
04:00 PM
|
Access Comments