« Saturday Afternoon Chess/Open Thread (Featuring Dress Pr0n) 08-05-2017
|
Main
|
Overnight Open Thread (5 Aug 2017) »
August 05, 2017
Saturday Evening Movie Thread 08-05-2017 [Hosted By: TheJamesMadison]
Action!...Again!
So, when I wrote last week's post, I was mainly concerned with just the mechanics of an action scene. I didn't think I'd go any further, but then some people (first was Mark Andrew Edwards) began to talk about where action scenes fit in a movie's narrative. Originally I was all, "Nah…people won't care about that." But then I was all, "Okay, maybe people do care about that."
Know your place, Action Scene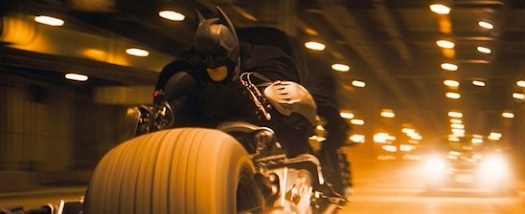 Actions scenes are no different than any other scene in a movie in a certain way. Every scene in a movie needs to add to the narrative. Dialogue about an unrelated topic to the plot had better add to something (character, tension, tone, etc.) or it should get chucked. The more elements that a scene touches, the less able to cut the scene it becomes. Chris Nolan, while writing
The Dark Knight
said that every scene needed to contribute to three different larger elements. It's probably one reason that the film is so well regarded and even the kidnapping scene in Hong Kong can't get cut without causing a hole, even though it seems extraneous on a certain level.
Action scenes that serve no purpose beyond the flash of the moment are generally more enjoyable than small pointless dialogue scenes. They're also more expensive and oftentimes get planned separately from the overall narrative. A writer, producer, and director will sit down and map out large set pieces so that the preproduction teams of concept artists, model makers, digital effects artists, and prop masters can start work as early as possible. And then, the main creative team will go back and bridge the gap between the scenes. Working like this has certain obvious organizational and financial benefits to the studio, but when an action scene becomes pointless because of subsequent changes to the script, the money men aren't all that happy about the idea of cutting the sequence because of the sunken costs involved. (This is also the reason why the Director's Cut of Kingdom of Heaven had almost no new action in it: they were going to show how they spent all that money in the theatrical cut.)

Pointlessness: Defined



I like the Hobbit movies, but I happily admit that they're seriously flawed films. A three-hour film could have captured the light whimsy of the book, but a 9-hour adaptation ended up feeling leaden many times. What helped counter that feeling, I think, the buoyant tone of some of the extraneous action sequences. Let's take a look at the barrel riding sequence. Here's the second half since I can't find an embed of the whole thing.
The scene does follow the basic two rules I outlined last week (never be muddy, never be boring). It's always changing and gets pretty ridiculous, eschewing any sense of reality along the way. I enjoy it as an example of over the top action filmmaking on a huge budget.
It's also almost completely unnecessary.
I add the qualifier "almost" on purpose, and I'll get to it in a second to explain why I probably shouldn't use it.
What's the state of the company at the beginning of the sequence? They've escaped the elves and the forest. What's the state of the company at the end of the sequence? They've escaped the elves and the forest, and one of the younger elves is now suffering from black magic disease (consult your doctor).
That small change is the narrative justification for the 8-minute sequence. Where does that little change go? It creates a small subplot, in a movie stuffed with subplots, that ends in the next movie. So, almost pointless, but probably actually completely pointless.

Synergy



How about, then, an example of an action sequence that actually does add to the movie significantly?
I can, of course, pick a few, but I wanted something that altered the direction of the plot while being exciting in its own right, so I'm pulling down a classic from the shelf: the truck chase in Raiders of the Lost Ark.
On top of being, possibly, the single best sequence Steven Spielberg ever filmed, action or otherwise, it actually changes the course of the movie (the fact that it's reversed a few minutes later in another scene is another matter).
When we start the scene, Indy has nearly regained the ark after escaping the Well of Souls, but the Nazis have placed the Ark on a truck and are driving away. At the end of the sequence, Indy has reclaimed the ark and escaped the Nazis. We are at a completely different narrative spot at the end than the beginning! It's amazing!
And, again, the action scene follows the two very basic rules and is thrilling all the way through. It's never confusing where Indy is or where the enemies are. It's never confusing what Indy is doing or trying to do. The action is constantly changing (from Indy on a horse to Indy taking over a truck to Indy getting thrown out of the truck to Indy getting back on the truck to Indy driving the other cars off the road), and we care on top of it (because we actually like Indiana Jones as a character).

Character



This brings me to a final point. Investing in a character before throwing them into an action sequence is key. One trend in action movies is front loading an action sequence at the beginning of a film that involves our main character. I think that there are two reasons for this: James Bond, and how screenwriters sell scripts.
James Bond begins every adventure with an action sequence that is oftentimes only tangentially related to the basic plot of the movie. I think that this largely works for Bond because he's an archetype and he never changes. The Bond movies are mainly spectacle and we're never really in doubt that Bond will survive (I mean, if he can survive The World is Not Enough then he can survive anything, right?). The audience is rarely expected to actually engage with Bond himself emotionally. He's a vehicle for stunt sequences and the emotional attachment usually comes from the Bond girls instead.
When a screenwriter is trying to sell that amazing script he's written, he can't expect every agent or producer to read all the way through to see how all the different threads comes together on page 105 to make that perfect ending. Most agents and producers are beset by scripts, and if they do read them, they tend to read the first few pages and move on if it doesn't grab them quickly. So, aspiring screenwriters frontload something exciting at the beginning to try to grab that attention. One way to do that is to add an action scene at the beginning.
Below is an example of a scene that does exactly that, frontload an action scene before the audience has invested anything in any character involved, and it ends up playing flatter than it should. It's the opening action scene from King Arthur, a movie that I do enjoy on the whole, but it begins poorly. I think that some may say that it sidesteps the problem because we do meet Arthur as a child before that, but that scene is short and Arthur is playing by another actor. When filmmakers ask audiences to invest emotionally with a character played by one actor and then switch actors, there's a disconnect and that investment has a hard time carrying over.
The scene itself is technically fine, but it's asking too much of the audience too early. We don't care about any of these men yet, so watching them in peril is little more than a sensory experience and doesn't translate into an emotional one.

Your Take
What do you guys think? Is a technically exciting sequence enough, or does it need more connective tissue to the movie around it for it to work for you?

Movies of Today
Opening in Theaters:
The Dark Tower
Detroit
Kidnap
Next in my Netflix Queue:
Ivan's Childhood
Divorce Italian Style
Movies I Saw This Week:
Dunkirk (Netflix Rating 5/5 | Quality Rating 4/4) Poster blurb: "Absolutely amazing, narratively complex, and emotionally resonant. A great movie going experience." [Theater]
The Milky Way (Netflix Rating 2/5 | Quality Rating 2/4) "The more I watch Luis Bunuel, the less I like him." [Netflix DVD]
Contact
Email any suggestions or questions to thejamesmadison.aos at symbol gmail dot com.

posted by OregonMuse at
07:10 PM
|
Access Comments