« Mid-Morning Open Thread
|
Main
|
Sean Spicer Resigns Over Trump's Appointment of Tony Scaramucci As Director of Communications »
July 21, 2017
Remembrances Of Things Past
OH MY GOD!! IT'S THE OZONE HOLE!!! WE'RE ALL GOING TO DIE!!!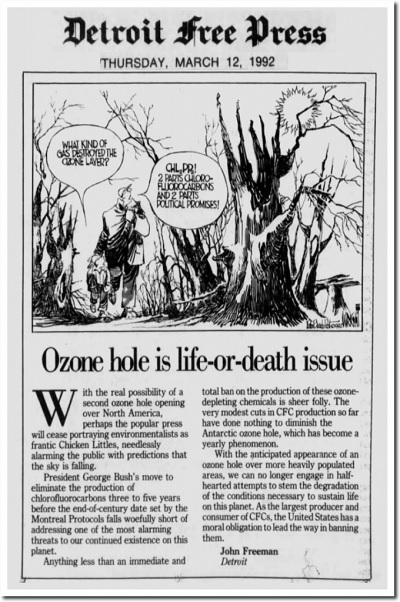 AAAAAAAAAAAAAAAGGGGGHHHHHHHHHHHH!
ICE AGE!! OVERPOPULATION!!! RESOURCE DEPLETION!! GLOBAL COOLING!! NUCLEAR WINTER!!! RONALD REAGAN!! OZONE HOLE!! RUN FOR YOUR LIVES!! OH WAIT! WE CAN'T EVEN DO THAT!!!
AAAAAAAAAAAUUUUUGGGGHHHH!!!!!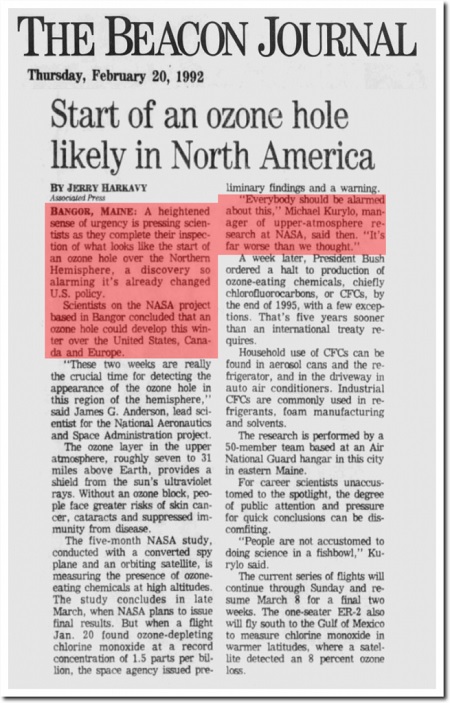 (Newspaper images stolen from this article.
Their conclusion:
The Democratic Party is the largest crime syndicate in history.
Dinesh D'Souza agrees.
GorillaPundit weighs in: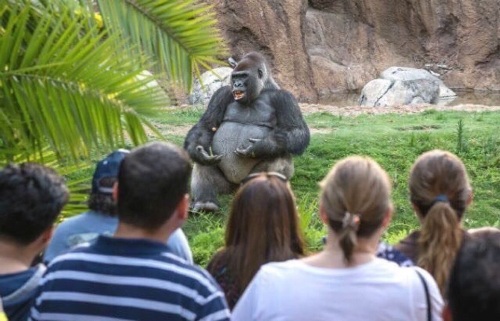 "I get so tired of these virtue-signaling celebrity halfwits bleating about global warming, or overpopulation, or whatever Michael Bay-level environmental disaster is au courant. I mean, as far as extinction events go, me and my homies are in the on-deck circle, so homo sapiens can go pee up a rope. But no matter how long crybabies like Leonardo DiCaprio blubber and weep about the Earf, I never see any of them volunteer to get the hell off of it early so they'd stop sucking up resources they claim we're fast running out of. I mean, seriously, dude, if you think there are too many people on the earth, set an example and kill yourself. Consider it thinking globally and acting locally."

posted by OregonMuse at
11:25 AM
|
Access Comments