« Louise Mensch is a Strange Bird
|
Main
|
Dumber and Dumberer »
July 20, 2017
OJ Simpson Granted Parole; Exuberantly Shouts "I'm Goin' to Disneyland and Killing Some Folks!"
So, the Juice is loose again.
Testifying at his parole hearing, he said he'd lived a "conflict free" life and not a "criminal life."
He also said he intended to move back to Florida if granted parole, which sounds an awful lot like a threat.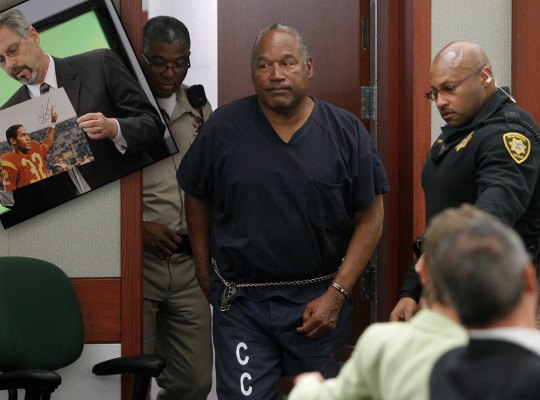 Photo credit: The National Enquirer.
Based on that photo, OJ has finally found the Real Killer, and the real killer turns out to be pre-diabetic syndrome.

posted by Ace at
02:46 PM
|
Access Comments