« USAToday: "Dunkirk" Movie is #Triggering In How Few Women and Minorities (and Probably Transgenders, Too) It Features
|
Main
|
Wednesday Morning News Dump (7/19/17) »
July 18, 2017
Tuesday Overnight Open Thread (7/18/17) Tasty Or Ho-Hum Edition?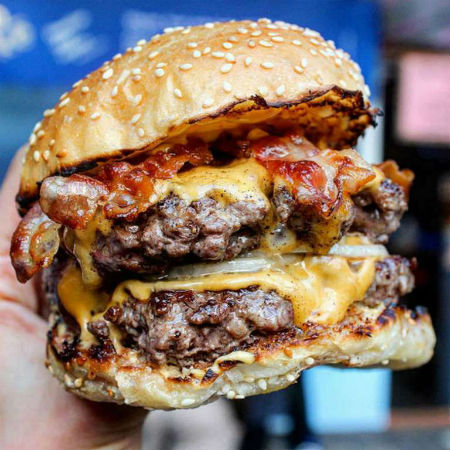 (The ONT tasty as ever!)
*****
Quotes of The Day
Quote I

It is better to be slapped with the truth than kissed with a lie. Russian Proverb

Quote II

Pride goes before destruction, a haughty spirit before a fall. Proverbs 16:18

Quote III

The intoxication of power rapidly sobers off in the knowledge of its restrictions and under the prompt reminder of an ever-present and not always considerate press, as well as the kindly suggestions that not infrequently come from Congress. President William Howard Taft

Quote IV

Socialism is the theory that the desire of one man to get something he hasn't got is more pleasing to a just God than the desire of some other man to keep what he has got. H.L. Mencken
*****

On this day in history, July 18, 1969, Talk about War on Women.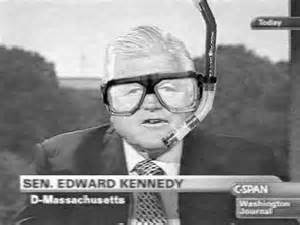 The Lion The Drunk Driver of The Senate.Edward F. Kennedy.

Senator Edward 'Ted' Kennedy stood for sleaze. Bloated and drunken, he used his standing in the Kennedy clan to chase vulnerable women - which brought his dream of reaching the White House to a shameful end.
He was the youngest of the four Kennedy brothers, and by far the longest lived.
Incredibly, he was in line to inherit his brother John F. Kennedy's legendary presidency, but his chances were dashed following the drowning of the pretty, young campaign assistant Mary Jo Kopechne.
*****
Historian Story-teller Ken Burns and his enabler, PBS, are at it again.

PBS is planning to run a new documentary series this September on the Vietnam War, produced and written by Ken Burns. Burns is a left-wing "historian" and documentary film producer with a history of having his politics shape the narrative of the story he is telling, with a number of resulting inaccuracies.
Thank you to those who served. You were expected to serve and serve you did.
*****

How do you get around this BS? My chocolate milk identifies as sparkling water.

In the battle to provide nutritional choices for schoolchildren, isn't chocolate milk better than no milk at all?

According to San Francisco legislators and school officials, the answer. apparently. is no.

Students from elementary through high school grades will no longer be able to enjoy this cafeteria staple in the coming school year, the San Francisco Chronicle reported.
*****

Will the Left take an honest look at Russia? Will they admit Mitt Romney was right in 2012?

f Trump's most prominent liberal critics on the matter of Russia hope to maintain their credibility, they must cleanse themselves of their hypocrisy. In the pursuit of atonement, some prominent Democrats are starting to throw Barack Obama under the bus. "We Dems erred in '12 by mocking Boot/Romney Russia worry," declared Hillary Clinton's former press secretary, Brian Fallon, last week. Jon Favreau, a former speechwriter for Barack Obama, agreed. "I'm willing to say that in 2012 when we all scoffed at Mitt for saying that, gee, Russia was our number one geopolitical foe, think we were a little off there."
*****

President Trump is urged to withdraw from the Iran Nuclear Deal. Former Ambassador John Bolton presents his case.

For the second time during the Trump administration, the State Department has reportedly decided to certify that Iran is complying with its 2015 nuclear deal with the Security Council's five permanent members and Germany, known formally as the Joint Comprehensive Plan of Action (JCPOA).

If true, it will be the administration's second unforced error regarding the JCPOA. Over the past two years, considerable information detailing Tehran's violations of the deal have become public, including: exceeding limits on uranium enrichment and production of heavy water; illicit efforts at international procurement of dual-use nuclear and missile technology; and obstructing international inspection efforts (which were insufficient to begin with).

Since international verification is fatally inadequate, and our own intelligence far from perfect, these violations undoubtedly only scratch the surface of the ayatollahs' inexhaustible mendaciousness.
*****

The ONT has good news. The ONT has bad news. Dems fundraising sucks. Obama is rolling in cash.

The Democratic National Committee has hit a record low in fundraising while the Obama Foundation reported millions in donations this year.

The DNC hit a record low in May of this year, raising only $4.29 million, the Washington Times reported. The total was the lowest amount for the month of May since 2003.

The DNC took in $4.7 million in April and $6.5 million in March. The committee also reported having $1.9 million in debt in May.
*****

Amazon believes if you stop moving they will throw dirt on top of you. Amazon entering the food biz.

Amazon has made no secret of its ambitions to expand into more fresh food services, from its own, homegrown efforts like AmazonFresh for groceries (first launched in 2013) and Amazon Restaurants for restaurant delivery (first launched in 2014), through to its most recent plan to acquire Whole Foods for $13.7 billion. In fact, the company has its sights set on a number of other culinary areas, such as the development of its own farm-to-table products, Blue Apron-style meal kits, and other food fixes to help it better tap the $800 billion grocery opportunity.

Last week, as we nosed around the various trademarks that have been registered by Amazon to see if we could find anything linked to a new messaging app we believe it is working on, we stumbled upon a number of food-related trademarks.

Amazon this month filed a trademark (serial number 87517760) for "We do the prep. You be the chef," which relates to a meal-kit service similar to the kind offered by Blue Apron and others.
*****

Headed out on a vacation yet this summer? Is a National Park your destination? Rangers let you know what you should pack. High heels are a no-no.
Common sense items. But, is common sense so common anymore?
*****
The ONT Musical Interlude
July 18, 1972, Members from Sly and the Family Stone were arrested after police found two pounds of marijuana in the group's motor home. via thisdayinmusic.com
***
1988, Ike Turner was sentenced in Santa Monica, California to one year in jail for possessing and transporting cocaine. Police had stopped Turner, former husband of Tina Turner, in August 1987 for driving erratically and found about six grams of rock cocaine in his car. via thisdayinmusic.com
***
July 18, 1980, Billy Joel held the top position of both the US albums and singles charts. His album Glass Houses contained his first and biggest No.1 hit, 'It's Still Rock 'n' Roll to Me.' via thisdayinmusic.com
*****

It had one job to do. Robot fails.

"We were promised flying cars, instead we got suicidal robots."

That was the comment of Twitter user Bilal Farooqui who this afternoon surprised the social network with a bizarre image: a robot which "commited suicide" by drowning itself in a public fountain.
*****

The ends justify the means. Charles Schumer. As filthy as they come.

Last week, one of Washington's leading Democrats made what should be considered a stunning admission, yet few in the media bothered to notice, or care. In response to comments from Senate Majority Leader Mitch McConnell (R-KY) about a potential bailout of Obamacare insurers, Minority Leader Chuck Schumer (D-NY) said: "Democrats are eager to work with Republicans to stabilize the markets and improve [Obamacare]. At the top of the list should be ensuring cost-sharing payments are permanent, which will protect health care for millions."

Schumer's statement contradicts the Obama administration, which argued in federal court that the cost-sharing reductions are already permanent. It's also an implicit admission that the Obama administration violated both the U.S. Constitution and federal criminal statutes by spending funds without an appropriation.
*****

When you have some spare time, Mark Steyn: The biggest issue of our time.
*****

No word if the King of Shelving is the Master of The Floating Bed. Watch out home improvement centers.
*****

The Horde may have been born at night. But, we weren't born last night.

The former teacher now maintains that the 17-year-old victim tricked her into a sexual relationship, according to Atlanta Journal-Constitution. Gunn told Judge Warren Davis that student with whom she began a sexual relationship "was like a used car salesman."
*****
The best song ever? No, it's not Toto's 'Africa'.

Obviously, all art—and taste—is subjective. But is there one song—or one kind of song—that's generally more enjoyable? Recently, author Tom Cox tweeted some musings on the philosophy behind what makes the "best song ever." A significant portion of the internet, however, argued that he was full of shit because the best song of all time is Toto's classic 1982 hit, "Africa."

What is your suggestion?
*****

Our weekly dose of Paul Joseph Watson. (NSFW)
*****
Gavin McInnes (NSFW)
*****
Horny youth. Genius Award Winner.
*****
A bad day of fishing is Tonight's Feel Good Story of The Day.
*****
Tonight's ONT has been brought to you by Bathroom Humor.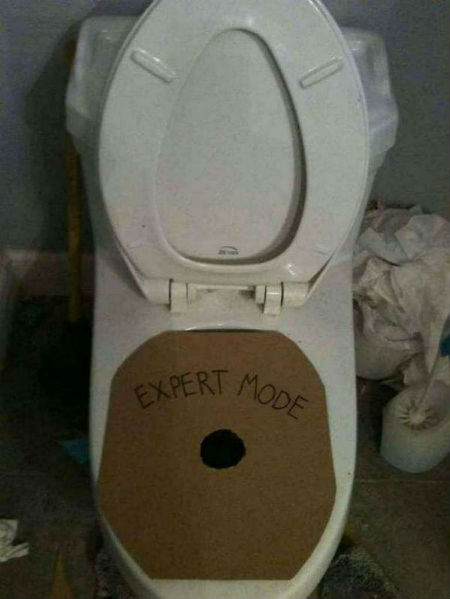 Notice: Posted with permission by AceCorp, LLC. Don't worry your complaints are not flushed away.


posted by Misanthropic Humanitarian at
10:06 PM
|
Access Comments