« Mid-Morning Open Thread
|
Main
|
Insane: New DOJ Directive Presses Forward with Unconstitutional Civil Asset Forfeiture Policy Even in States Where the Unconstitutional Practice is Banned by State Law »
July 19, 2017
The Return of Gorillapundit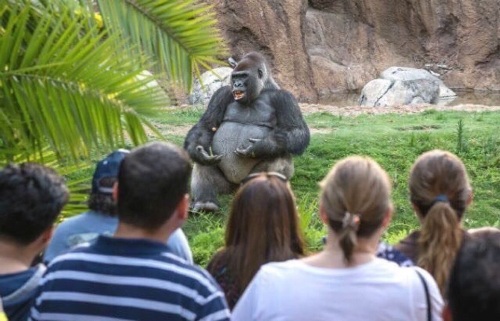 "So Huffpo is going to be sending out a bunch of hipster doofus reporters on a 'listening tour' of flyover country in September. Sounds like a complete waste of time, because you know those clueless urban d-bags aren't going to get anything out of it that they haven't already brought with them, but who knows, maybe in some small town somewhere, they'll find a husband for Arianna who isn't a big homo."
Heh. According to this Derek Hunter article I pulled from the sidebar, the courageous HuffPo adventurers are limiting themselves to the blue enclaves of the American flyover counter.
This is like saying you're going to visit Texas to find out what *real* Texans are like by limiting your visit to Austin.
And below the fold, a progressive guy is made to live up to his own rules:

Also, Progressivism Makes You Stupid, Blind, and Ignorant, Example #6,341:

Lastly, here's someone who has raised conspiracy theorizing to Weekly World News levels:

posted by OregonMuse at
11:19 AM
|
Access Comments