« The Anatomy of Fake News Wrapped in One Short Paragraph [Warden]
|
Main
|
Morning Headlines 7-12-2017 »
July 11, 2017
Tuesday Overnight Open Thread (7/11/17) Living The Dream Edition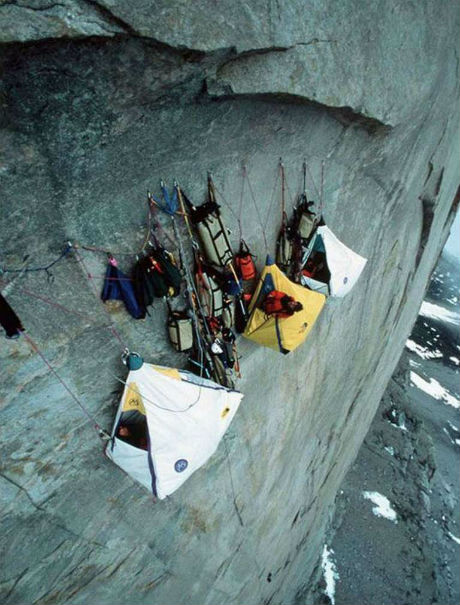 (That's quite a dream)
*****
Quotes of The Day
Quote I

"There are only two ways to live your life. One is as though nothing is a miracle. The other is as though everything is a miracle." Albert Einstein

Quote II

"It is not a lack of love, but a lack of friendship that makes unhappy marriages."Friedrich Nietzsche

Quote III

"Folks are usually about as happy as they make their minds up to be." Abraham Lincoln
*****

Could the DNC be in deep doo-doo? The answer? Shocked, shocked, shocked I say!!!

DNC Chair Tom Perez recently sent out a fundraising email to supporters claiming, "I know garbage when I see it," citing that he once worked on a dump truck. It's ironic that he referred to the GOP health care bill as a "flaming dumpster fire" because he has been presiding over the disaster that is the Democratic National Committee. The organization reported that May 2017 was its worst fundraising month since the Iraq War in 2003, and April 2017 was its worst fundraising month since 2009. In May, the DNC also reported that it has $1.9 million in debt. Despite the fact that former Secretary of Labor Tom Perez was recruited by Barack Obama to appease the party's donors, lobbyists and PACs, even they have refused to prop up the failing brand.
*****
Do you have weight issues? The ONT is not here to judge. But, if you do, you may not want to click this link. Well this isn't good news for the weight conscious.

Well, here's some crummy news: Researchers at UC Berkeley say they've made a "really novel" discovery that smelling food before eating it could cause weight gain. In a Cell Metabolism article published last week, the team writes that the body's sense of smell seems tied to its decision to store fat instead of burn it off. Their study was conducted on mice only (so apply all the standard disclaimers), but the correlation was still pretty remarkable. In short, three groups of mice — a regular set, a set whose sense of smell was briefly disabled, and a third set of "super-smellers" — were all fed what the authors call a high-fat "Burger King diet," but the mice with messed-up olfactory systems barely gained any weight at all, especially compared to the other groups.
*****

Slowly. Surely. Steadily. President Trump moves. Another Obama E.O. gone.

The Trump administration put a hold Monday on an Obama-era policy that was designed to encourage foreign entrepreneurs to settle in the U.S. to build their companies, saying immigration officials are already overwhelmed with more important work.
It's the latest of President Obama's executive actions on immigration to be unwound by President Trump, and it comes a week before the new policy was to take effect.
*****

The Left. Here because of sperm roulette and the benefits of Western Civilization. They are allowed to parade their fvcking stupidity loudly and boldly. Mark Steyn is a kinder and gentler observer.

The evidence for this is - to put it politely - wafer-thin. Insofar as the lute has anything to do with Islam at all, it derives from the pre-Islamic east - like the one I saw in the British Museum a couple of years back from Mesopotamia, circa 3,000 BC. Then Mohammed showed up and that was the day the music died: Drove my camel to the wadi, but the wadi was dry.

Besides, what's a Mesopotamian lute got to do with Mahler's Second Symphony? That's barely more relevant than Schubert's mum telling the neighbor, "My boy's on his third symphony", and the lady next door saying, "Well, my boy can fart 'Wake Me Up Before You Go-Go'. Light 'em up, Johnny!"
*****

Can you spot the difference? A photo is worth a thousand words. Try two photos.
*****
Are you in Nevada? Headed to Nevada? The ONT has good news and bad news. The good news? Plenty of munchies available. The bad news? Oh-oh, NV pot heads have a crisis to deal with.

There's a reefer shortage madness in Nevada, where – after just one week of recreational marijuana sales – supplies are drying up. The governor has approved an "emergency regulation" to ease licensing to keep the new industry puffing along.
When Nevada voters approved commercial sales of weed to adults over 21 in a November ballot measure, the joke was that buffets would soon be emptied. Instead, just one week after the law went into effect July 1, the marijuana dispensaries are the ones unable to keep up with customer demand.
*****

On the science front and global warming front. Leaving Paris Climate 'Treaty' was the right thing to do.

Fortunately, contrary to Professor Reif's claims, the actual current scientific understanding of Earth's climate dispels the popular delusion that any global warming is manmade and will be dangerous. That means adhering to the Paris agreement would be "a bad deal for America," and not only on economic and equity grounds, as President Trump stated.

It would also be a terrible deal on scientific grounds, because evidence-based science clearly shows that the agreement would do nothing to prevent or control global warming or climate change, despite the trillions of dollars it would cost the United States and world

Fat SlobFormer VP pretty damn quiet.

Since we are on the global warming topic. Contrary to Green claims, coal use is on the rise.

Settled science? If science isn't settled about coffee well.......

People who drink coffee have a lower risk of dying from a host of causes, including heart disease, stroke and liver disease, research suggests – but experts say it's unclear whether the health boost is down to the brew itself.

The connection, revealed in two large studies, was found to hold regardless of whether the coffee was caffeinated or not, with the effect higher among those who drank more cups of coffee a day.

But scientists say that the link might just be down to coffee-drinkers having healthier behaviours.
*****
Part of me wants her to stick her big fat ass into politics again. The other part of me wants her to just go away.

Although Clinton lost the election, she is still trying to run the Democratic Party by other means. The Hill reported on July 8 that Hillary Clinton is planning to campaign and fundraise for Democratic congressional candidates in 2018. The article states that she will use her Super PAC, Onward Together, as a fundraising apparatus. In an interview shortly after launching the PAC in May 2017, she criticized the Democratic National Committee (DNC) and implied it was useless during her presidential campaign. "I mean it was bankrupt. It was on the verge of insolvency. Its data was mediocre to poor, nonexistent, wrong," she said. "I had to inject money into it." Thus, she essentially told her billionaire donors that the DNC was a liability and they should donate to her Super PAC instead.
*****

Tell us #NeverTrumpers how we would be better off with Cankles The Bitch or Egg McMuffin.
*****
Will Congress miss their 99th recess of the year?

President Donald Trump said on Monday that Congress cannot break for the August recess before passing a healthcare reform bill.
*****
The ONT Musical Interlude
July 11, 1970, Three Dog Night started a two-week run at No.1 in the US with their version of the Randy Newman song 'Mama Told Me Not To Come', which was also a No.3 hit in the UK. The song was first covered by Eric Burdon on his first solo album in 1966 and gave Tom Jones & Stereophonics a No.4 hit on the UK Singles Chart in 2000. via thisdayinmusic.com
***
2014, Producer and drummer Tommy Ramone (Thomas Erdelyi), from the influential punk rock band the Ramones died aged 65 following unsuccessful treatment for bile duct cancer. In 1970, Erdelyi was an assistant engineer for the production of the Jimi Hendrix album Band of Gypsys. via thisdayinmusic.com
*****

The U.S. has been hit by opioid crisis. Buffalo, NY is attempting to fight opioid crisis in a different way.
*****
Know what your target is and what is beyond it. What goes up, must come down. Tragically.


One moment, 13-year-old Indiana boy Noah Inman was playing basketball with friends on a summer evening. The next, he was on the ground, fatally injured by a bullet that had fallen from the sky. Noah died in a Chicago hospital on Friday, six days after he was hit by the bullet, which police believe was fired into the sky "like a firework" by somebody celebrating in a nearby community at around 9:30pm, NBC Chicago reports. People at the scene initially thought Noah had suffered a seizure. The Hammond Police Department offered its "heartfelt condolences" to the boy's family and urged the shooter, or anybody who knows somebody who was firing into the air on July 1, to come forward, ABC 7 reports.
*****

There are plenty of TX Morons here. Is your state turning purple?
*****
While you might think of Spam as a basic canned meat, it's actually one of the greatest business success stories of all time: Since Hormel Foods Corporation launched the affordable, canned pork product in 1937, it's sold over eight billion cans in 44 countries around the world
*****

Road Trip!!!! Here Is The Weirdest Roadside Attraction In Every U.S. State.
*****

This is what happens when you don't metabolize alcohol. Genius Award Winner.
*****

Big developments on the Alzheimer's battle. Tonight's Feel Good Story of The Day.
*****
Tonight's ONT has been brought to you by the science of a Face Plant.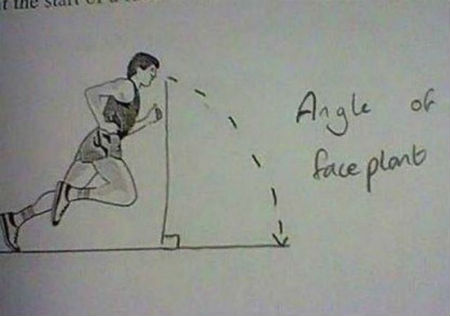 Notice: Posted with permission by AceCorp, LLC. This is not a dream fulfillment center.

posted by Misanthropic Humanitarian at
10:15 PM
|
Access Comments