« C'est La Vie (MJ)
|
Main
|
The Morning Report 6/26/17 »
June 25, 2017
Sunday Overnight Open Thread (6/25/17) Rusty Edition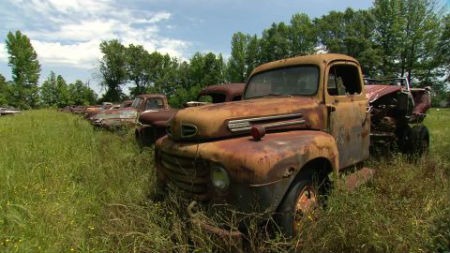 (Here's hoping this isn't the entire ONT)
*****
Quotes of The Day

Quote I

A vacation is what you take when you can no longer take what you've been taking. Earl Wilson

Quote II

Your work is going to fill a large part of your life, and the only way to be truly satisfied is to do what you believe is great work. And the only way to do great work is to love what you do. If you haven't found it yet, keep looking. Don't settle. As with all matters of the heart, you'll know when you find it. Steve Jobs

Quote III

Kindness is in our power, even when fondness is not. Samuel Johnson
*****
Quite frankly I would feel safer if law abiding citizens carried or had easy access to a firearm. Ohio State House and Chamber of Commerce battle over gun possession.

Business groups are fighting an Ohio Senate proposal that will open them up to civil lawsuits by employees and others who bring handguns on to company property.

"For us this isn't a concealed carry issue as much as this is an employer rights issue," said Chris Kershner, vice president, public policy & economic development for the Dayton Area Chamber of Commerce.
*****
From my backyard. The Founding Fathers continue to roll SPIN in their graves.

In 2004, Murr and her siblings sought to sell one of two parcels of land that had been in the family for decades. Murr's parents bought the land in the 1960s, built a cabin on one parcel, and left the other parcel undeveloped as a long-term investment.

The family attempted to sell the vacant parcel to pay for renovations to the cabin, but were prevented from doing so by regulations restricting the use of land along rivers like the St. Croix approved by the state in the 1980s, long after the purchase of both lots.

Those regulations effectively gutted the value of the Murrs' property. The property was appraised at $400,000 before the Murrs tried to sell it. When the family came to the county, now the only eligible buyer, the county offered $40,000.
The ONT certainly hopes that POTUS Trump gets to replace Anthony Kennedy, sooner rather than later.
*****

The Fed. What is it good for? Apparently causing recessions.

While the answer to the first part remains elusive, and to Goldman it is still relatively low, the answer for the second part is clear: in the post WW2, virtually every recession (and depression) was caused by the Fed.

Goldman starts with a historical overview of the causes of recessions. Looking at 33 US recessions since the 1850s, it finds that while many pre-WW2 recessions originated in the financial sector, most post-WW2 recessions were caused by monetary policy tightening and oil shocks and, and sentiment-driven swings in borrowing and investment led to recessions in both eras. A similar IMF study of the key contributors to 122 advanced economy recessions shows that even before 2008, financial crises were a fairly common source of modern recessions too.

*****
The ONT Musical Interlude
*****

BECAUSE. That's why.
June 25, 2009, Michael Jackson died at the age of 50, after suffering heart failure at his home in Beverly Hills. The eighth child of the Jackson family, he debuted with his brothers as a member of The Jackson 5 in 1964. Jackson is credited for transforming the music video into an art form and a promotional tool, four of his solo albums are among the world's best-selling records: Off the Wall (1979), Bad (1987), Dangerous (1991) and HIStory (1995), while his 1982 Thriller is the world's best-selling record of all time with sales of over 50 million. via thisdayinmusic.com
1945, Born on this day, Carly Simon, US singer, songwriter, (1973 UK No.3 and US No.1 single 'You're So Vain', 1974 US No.5 single with James Taylor 'Mockingbird'). In 2015, after keeping quiet for more than 40 years, Carly Simon admitted that 'You're So Vain' was about Warren Beatty, but only one verse of it. Simon said the other verses were about two other men. via thisdayinmusic.com
*****
What's that old saying about Socialism? The problem with socialism is that you eventually run out of other people's money. Uncle Bernie and his money grubbing wife continue to dip their toes into hot water.

eff Weaver, Sanders' longtime top political adviser who heads Sanders' political organization, Our Revolution, confirms to Politico Magazine that Bernie and Jane Sanders have lawyered up. The couple has retained Rich Cassidy, a well-connected Burlington attorney and Sanders devotee, and Larry Robbins, the renowned Washington-based defense attorney who has represented I. Lewis "Scooter" Libby and disgraced former Rep. Bill Jefferson, to represent Jane Sanders in the matter.

Now, President Donald Trump's Justice Department is handling an investigation that will proceed at the discretion of a U.S. attorney of Vermont that Trump has yet to appoint.
*****
The FCC is opening up the way for internet in areas without internet service. OneWeb to launch over 700 satellites.

FCC chairman Ajit Pai has released a statement announcing that the commission has granted OneWeb approval for US market access to launch a network of internet-beaming satellites into orbit. OneWeb, which is backed in part by Richard Branson, has been working on providing broadband internet via satellite since 2000, when it acquired the satellite spectrum formerly owned by SkyBridge.

OneWeb plans to launch a constellation of 720 low-Earth orbit satellites using non-geostationary satellite orbit (NGSO) technology in order to provide global, high-speed broadband. The company's goal has far-reaching implications, and would provide internet to rural and hard-to-reach areas that currently have little access to internet connectivity. Additionally, OneWeb has a targets of "connecting every unconnected school" by 2022, and "bridging the digital divide" by 2027.
*****
HOLY SHIT! Important discovery or just a pile of crap?

Archaeologists excavating at an ancient Viking settlement in southeast Denmark thought they were dealing with a typical country town from the Middle Ages. Then a single toilet changed everything.

Museum of Southeastern Denmark archaeology researcher Anna Beck was digging up what she thought was a semi-subterranean workshop, only to find that she was knee-deep in... yeah, you guessed it. She'd found a layer of medieval poop.
*****
When you think of Canada, what do you think of? Hockey? Funny bacon? SCTV? Snipers?

Crushing a record previously held by a British sniper, a Canadian special forces member now holds the title title for the longest confirmed kill. Measured at 3,450 meters, or approximately 2.2 miles, the member of the Joint Task Force 2 killed an Islamic State insurgent in Iraq using a McMillan TAC-50 rifle. For obvious reasons, officials are not releasing the name of the soldier, but say that the shot was "confirmed by video and other data". Now that's a LiveLeak video I want to see,
Me too!
*****

World War I still haunts France over 100 years later. The Red Zone is still a No-Go.

The Zone Rouge (Red Zone) is a region near Verdun, France spanning some 460 square miles of mostly virgin forest – at least on the surface. It's teeming with history, making it a major tourist attraction and a source of income for locals – yet no one lives there and nothing is built there.

Despite its draw, access is restricted because not everyone who goes in comes out alive. If they do, there's no guarantee that they'll do so with all of their limbs intact. Of those who do come out (whole or otherwise), death sometimes takes a while to catch up.
*****

What is your state known for? The most impactful inventions.
*****

Will the Moron Cookbook feature this? Baking in your car.
*****

Sexually active old people seem to be smarter.

A new study suggests that when old people do sex, it is also good. Maybe even more good. The researchers behind a new study already knew that increased mental, social, and physical activity is associated with less cognitive decline. So, they posit, seeing as sex consists of mental, social, and physical activity, more sexing must also mean better thinking.
Hey Honey, do you want be smarter and healthier?
*****

He was quickly captured. Why? Genius Award Winner.
*****
Someone. Someone loves you. Tonight's Feel Good Story of The Day.
*****

Tonight's ONT has been brought to you by Buyer Beware.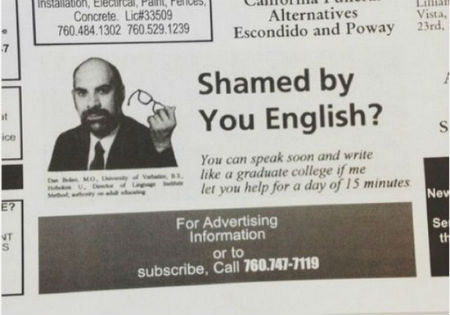 Notice: Posted with permission by AceCorp, LLC. No worthwhile animals were destroyed in the making of the ONT.
*****

Weekly commenter stats 6-25-2017

Top 10 commenters:
1 [511 comments] 'Insomniac' [71.80 posts/day]
2 [379 comments] 'Under Fire'
3 [377 comments] 'Steve and Cold Bear'
4 [371 comments] 'bluebell - mangiamo!'
5 [347 comments] 'Village Idiot's Apprentice '
6 [343 comments] 'Vic We Have No Party'
7 [315 comments] 'J.J. Sefton'
8 [311 comments] 'rickb223'
9 [311 comments] 'Deplorable Jay Guevara'
10 [299 comments] 'yankeefifth'
Top 10 sockpuppeteers:
1 [94 names] 'Under Fire' [13.21 unique names/day]
2 [74 names] 'Steve and Cold Bear'
3 [51 names] 'bicentennialguy'
4 [46 names] 'The Political Hat'
5 [44 names] 'Duncanthrax'
6 [41 names] 'Bertram Cabot, Jr.'
7 [36 names] 'Notorious BFD'
8 [34 names] 'Insomniac'
9 [30 names] 'Adirondack Patriot'
10 [29 names] 'tu3031'


posted by Misanthropic Humanitarian at
09:45 PM
|
Access Comments