« Flashback: Defense Sec. Robert Gates Somehow Felt Compelled to Pledge His Loyalty to Obama; Bob Schieffert Accused Gates of a Lack of "Loyalty" In Writing a Memoir About His Obama Years
|
Main
|
The Morning Report 6/8/17 »
June 07, 2017
Wednesday Overnight Open Thread (6/7/17) Third Monday of The Week Edition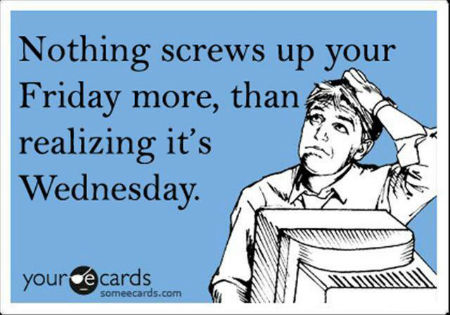 (Quite the club!)
Quotes of The Day
Quote I

The growing tolerance for anti-Semitism by both the extreme left and right is quickly becoming mainstream. That is why it is so dangerous and must be exposed for what it is: complicity in, and encouragement of, the oldest form of bigotry. People on both sides of the aisle must have the same zero tolerance for anti-Semitism as they do for sexism, racism and homophobia. Alan M. Dershowitz

Quote II

Any kid will run any errand for you, if you ask at bedtime.Red Skelton

Quote III

An appeaser is one who feeds a crocodile, hoping it will eat him last. Winston Churchill
Quote IV

It bears repeating: actual justice holds you responsible for the actions you take. "Social justice" holds you responsible for actions taken, without your knowledge or consent, by people you do not know and have never met. It's guilt by association, and a perversion of true justice.Sam Duncan
*****
Round 1 goes to Katie Couric. Round 2 to begin.

he Virginia Citizens Defense League (VCDL) announced on Tuesday it will appeal a district court's decision to dismiss their $12 million defamation suit against Katie Couric.

"The VCDL Board of Directors, after careful consideration, has decided that the recent ruling dismissing the VCDL case against Katie Couric, et al, CANNOT STAND!" Philip Van Cleave, VCDL president, said in a message to the group's members. "The lawsuit has far reaching implications for all Americans. If the media can be allowed to change a person's words to suit the media's own needs or beliefs, then a grievous blow will have been struck against the very core of the freedom that the United States stands for!
*****

So the left wing rags are claiming that children are quoting DJT bullying their classmates.

Donald Trump's campaign and election have added an alarming twist to school bullying, with white students using the president's words and slogans to bully Latino, Middle Eastern, black, Asian, and Jewish classmates. In the first comprehensive review of post-election bullying, BuzzFeed News has confirmed more than 50 incidents, across 26 states, in which a K-12 student invoked Trump's name or message in an apparent effort to harass a classmate during the past school year.

In the parking lot of a high school in Shakopee, Minnesota, boys in Donald Trump shirts gathered around a black teenage girl and sang a portion of "The Star-Spangled Banner," replacing the closing line with "and the home of the slaves." On a playground at an elementary school in Albuquerque, New Mexico, third-graders surrounded a boy and chanted "Trump! Trump! Trump!"
So the teachers don't know what to do? The ONT calls bullshit. If they don't know how to handle this they don't belong in the classroom. Secondly, it's Buzz Feed. Hand sanitizer at the end of the ONT for you.
*****

Unofficially, Summer is here. Officially, Summer isn't here. But as we enjoy our winterless days what do we know about sunscreen? Everything you wanted to know about sun screen but were afraid to ask.

When we head out in the sun, we just want a sunscreen that will protect our skin and not kill us. That's not too much to ask, is it? But the Environmental Working Group (EWG) wants us to pick the best sunscreen, and nags us with true but not very useful facts: This one contains an ingredient that caused cancer in a mouse once. That one is labeled SPF 100 but is probably only like SPF 85. Back off, EWG, okay?
*****

Movies & your IQ. Can we guess your education level based upon the movies you have seen?
*****
Morons will be Morons. Amirite? It's Thailand, how much could a shot really cost?
*****

12 possible reasons we haven't found aliens.
*****
(Go ahead and click, you know you want to.)

I'm PROUD to be intolerant. Are you?
*****
I'm a big fat bullshitter. I'm a good man. Al Gore, King of Hypocrisy

GORE: Yes. Well, I don't have a private jet. And what carbon emissions come from my trips on Southwest Airlines are offset. I live a carbon-free lifestyle, to the maximum extent possible.
*****
Government negligence just doesn't exist in the USA. Melbourne jihadist was a known commodity.

Khayre had been acquitted in 2010 of planning a suicide attack on an Australian military base. He was later sent to prison on an assault charge and was paroled last December 8. The GPS monitoring device he was supposed to wear was disabled – a fact the police did not realize until the hostage standoff began.
Just what does "monitoring" mean?
*****

The Mayor of London is a douche.
The Mayor of London, The British Elections and thoughts on Great Britain According to Mark Styen.
*****

Axe, logs and spare time on your hands.
*****

How to piss off one of your fellow colleagues. Compare school choice to mayo.

Not everyone was amused by Kennedy's quip. "Education is not mayonnaise, and the day we choose to treat public education like the marketing of our condiments we have given up on our kids," Sen. Chris Murphy, D-Conn., said later in the hearing
*****
The ONT Musical Interlude
June 7, 1917, Born on this day, Dean Martin, American singer, actor, comedian, and film producer, nicknamed the "King Of Cool". He was a member of the Rat Pack and the host of the television variety program The Dean Martin Show (1965–1974) and The Dean Martin Celebrity Roast (1974–1985).Hits include t 1956 UK & US No.1 single 'Memories Are Made Of This' and 'Everybody Loves Somebody'. He died December 25th 1995. via thisdayinmusic.com
June 7, 1969, The Who's fourth album, 'Tommy' album entered the UK chart, peaking at No.2. One of two full-scale rock operas from The Who (the other being the 1973 'Quadrophenia'). The double album tell's a loose story about a "deaf, dumb and blind boy" who becomes the leader of a messianic movement, Tommy was the first musical work to be billed overtly as a rock opera. via thisdayinmusic.com
*****
Famed atheist Richard Dawkins slams Islam. 6 reasons the world would be happier without Islam.
Not a lot there to argue about.
*****

An interesting view of the recent mass killings. Failed men.

All of them are a product of failed men. Men who have failed in the world. Men tied up with crime, drugs, low paying jobs, unemployment, failed marriages, etc.

Men who do not have the psychological strength to bounce back from adversity. Men who are in deep psychological pain.
*****
Not only Mother of The Year nomination but a Genius Award Winner.
*****

Mickey & Minnie, Tonight's Feel Good Story of The Day.
*****

Tonight's ONT has been brought to you by Jail House Photography.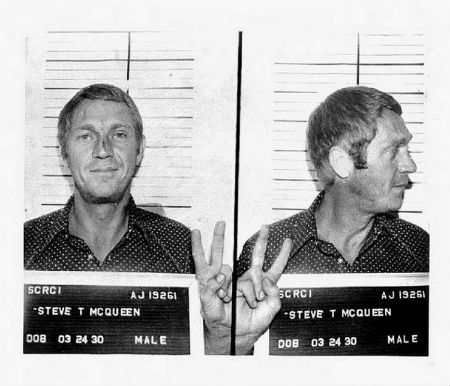 Notice: Posted with permission by AceCorp, LLC. Hand sanitizer and moist towlettes are located in the far booth next to the coat check.

posted by Misanthropic Humanitarian at
10:00 PM
|
Access Comments