« Saturday Afternoon Chess/Open Thread 05-27-2017
|
Main
|
Overnight Open Thread (27 May 2017) »
May 27, 2017
Saturday Evening Movie Thread 05-27-2017 [Hosted By: TheJamesMadison]
Coming Attractions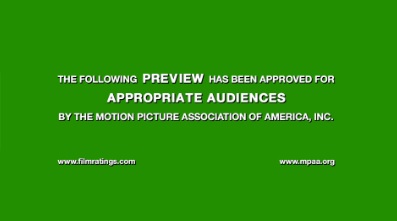 What's the point of a movie trailer? I think that it's to convince the audience to spend money to see the advertised movie. Not to entertain on its own, although that can be a happy accident of well created trailers, but to promise an experience that will be worth a few dollars and a couple of hours of your time.
How to actually go about that, though, has changed dramatically over time. I'm no expert in movie trailers, but the changes are easy to see if you ever lose yourself in Youtube looking for a decent trailer to Moby Dick. You can find the original trailer below, but, at least for me, it doesn't convince me to see the movie itself.
Show, Don't Tell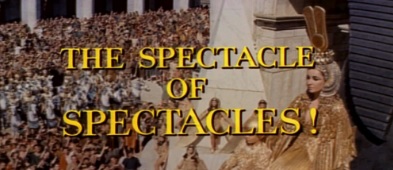 Older movie trailers seem intent on telling the audience that the movie is going to be amazing instead of showing how amazing the movie will be. That's why you get screens emblazoned with words about the size of the production, the cast, the number of extras. They also tended to be a fair bit longer than modern trailers. The Moby Dick trailer is more than three minutes long, while a three-minute-long trailer is actually pretty rare. Below is the trailer for Man of Steel which, no matter your opinion of the movie itself, makes the movie look slick and exciting.

Longer modern trailers are rare, apparently, because of agreements between movie studios and theater chains. Chains don't want long trailers because they want to get as many screening in per day as possible. Their current agreement allows for a movie studio to release one 3-minute trailer per year that the theater is willing to show before a feature film.
But, to take this back to the actual point, compare the two trailers. Moby Dick has a lot of voice over created for the advertisement. It's big language, praising Melville, and using grandiose verbiage to describe Ahab. When dialogue gets played, the sections are longish, and the trailer music even stops at times. It does still show some of the action of the film, but it feels like a film clip set to different music. I'm not judging it, but just pointing out that it's kind of clunky in execution, never really building up to anything, just presenting some stuff in an order. Man of Steel, however, is all about building up to its climax of action, trying to get you worked up and pumped to see the movie.

Technique, Hiding a Lack of Substance?
When I was growing up, the one movie trailer that stood far above the movie that it was selling was the below trailer for The Mummy Returns:

That's exciting. It makes the movie look big, bold, action packed, and a great time at the movies. For those of you who remember the movie itself, though, you got a middling action adventure movie filled with a curious sense of self-importance and a shocking lack of The Rock.
Another one was the below trailer for Alexander, directed by Oliver Stone:

That looks sweeping, epic and engrossing. The movie, though, is a complete mess. It's such a mess that Oliver Stone has come out with two more cuts of the movie, both of which are described as his definitive vision for the film. Hell, not to turn this into a review of the movie, but Val Kilmer is the only one who seems to actually be in a historical epic about Alexander the Great. Angelina Jolie seemed to think that she was in a horror movie.

My Small Contribution
About a year ago, I got a little bored and put together the below trailer for Moby Dick. I offer no comment, but am interested to see what the Horde thinks of it.

So…?
Trailers can be fun. What trailers have you loved but hated the movie? What movies have you loved but hated the trailer? Do you think that you can tell the quality of a movie based on the trailer itself?

Note
TheDolleyMadison and I actually have a babysitter for the night, so I will not be commenting. I'm going to the movie theater! You can't really understand how exciting this is for me.

Movies of Today
Opening in Theaters:
Pirates of the Caribbean: Dead Men Tell No Tales
Baywatch
Drone
Next in my Netflix Queue:
Point Blank
Movies I Saw This Week:
The Jewel of the Nile (Netflix Rating 2/5 | Quality Rating 1.5/4) Poster Blurb: "A complete mess that had no idea how to recapture the charm of the original."
Meatballs (Netflix Rating 3/5 | Quality Rating 2.5/4) "Hit or miss comedy with a surprisingly sweet core between Bill Murray and the kid."
Knights of Badassdom (Netflix Rating 3/5 | Quality Rating 2/4) "I've never seen a movie fall apart so thoroughly in its third act before."
Cars 2 [rewatch] (Netflix Rating 3/5 | Quality Rating 2/4) "Spy fun with cars for kids. Meh, Jr wanted to watch it."

Contact
Email any suggestions or questions to thejamesmadison.aos at symbol gmail dot com.

posted by OregonMuse at
07:18 PM
|
Access Comments