« Sunday Morning Book Thread 05-14-2017
|
Main
|
Open Thread Open Thread Open Thread »
May 14, 2017
Food Thread: There Is No Such Thing As "Healthy Food"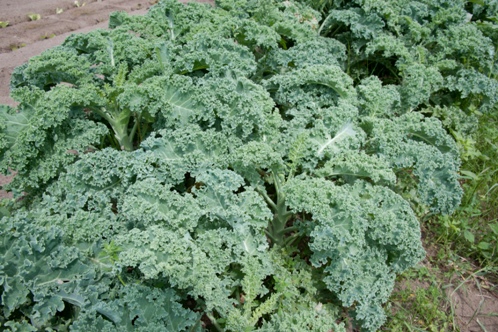 Yes, I know. Taking pot shots at Huffington Post bloggers is pretty much the definition of low-hanging fruit (Vox is the gold standard though). And this guy certainly means well, so I feel like it's a bit unfair to make too much fun of him (that's a lie).
Looking For Consensus On 'Healthy' Foods
Hell; we can start with the title. I do not want consensus in my science. I want it to be correct. Consensus in the 1980s was to eat trans fats and a high-carb diet. I wonder how that worked out?
But Dr. Ayoob (ED.D, not medical...) is on the right track, since he at least recognizes that he doesn't know it all.

Nutrition science has always been dynamic. That's what makes it endlessly fascinating to me. We know more now than we did even 10 years ago, and we're nowhere near done learning.
But then he falls back into the tired and insufficiently researched assumptions that have made America fat in the last two generations. He knows that he doesn't know it all, but he doesn't know what he doesn't know!
By the way, in addition to being a physician, he is also a Constitutional scholar.

In my daily practice at the Children's Evaluation and Rehabilitation Center at Montefiore, I try to get my patients to make informed food choices. Many of my families are undereducated but they still want and have a right to sound nutrition information.
I believe that is from Article 9, between the right to an abortion and the right not to be offended by mean words. And I just love the word "undereducated." That's rich, coming from somebody with an ED.D instead of a medical degree. What a pompous fvcking asshole you must be Dr. Ayoob.
He redeems himself (sort of) in the end.

As a clinician, I'm most interested in positively influencing the health of my patients, both adults and children. To that end, I'm less interested in whether an individual food is "healthy" and much more concerned with promoting a healthy eating style.
The problem is that the good doctor is too arrogant to understand that he doesn't know what a "healthy eating style" is.
******
Sushi warning as patient found with live worms writhing in gut
Yeah....that is a lovely image. Supposedly competent sushi chefs are careful to observe the fish as the prepare and slice it so that they don't include uninvited guests. But that is a tall order, because it is distinctly possible that the worms are parallel to the cuts and simply aren't seen.
That's why frozen fish is a good thing.

******
Nope. Sorry.
Mix up your Taco Game with Eggplant
Inane ingredients in otherwise good food is the unmistakable mark of the hipster douchebag chef.
******
This site pimps their own ingredients, but the recipe is great, and with a little tweaking you can avoid buying anything from them. For instance, for black garlic I just substitute roasted garlic. Yes, I know, it's not the same, but the dish is excellent regardless.
Black & White Garlic Chicken
******
This recipe is from Bruce Aidells, of Aidells Sausage fame. He is my hero for his Habanero and Green Chile chicken sausage. Yup. Chicken sausage.
Sear-Roasted Pork Tenderloin with Garlic and Fennel
Fennel is a tough ingredient, but this sounds like it would work. I haven't made it yet, so don't yell if I'm wrong. Besides, pork tenderloin is cheap, so if it isn't great just slice it and use it on sandwiches. Or do that anyway.
******
I have used this recipe for years, and it is great. I've probably posted it before, but it's worth repeating because it is simple and satisfying and quick.
I have edited it slightly over the years, but it's pretty much the way it was written by..um....I don't remember, but I'll bet it is Tyler Florence.
One thing. Don't put the pasta into the sauté pan. Just dump everything over the pasta. It's easier to mix that way.
Okay; two things. Don't overcook the shrimp. The heat of the pasta is going to finish the cooking anyway, so take them out of the pan a little before you think they are cooked.

Shrimp Scampi with Linguini
• 1 pound linguini
• 4 tablespoons butter
• 4 tablespoons extra virgin olive oil, plus more for drizzling
• 1 large shallot, finely diced
• 4 cloves garlic, sliced
• Pinch red pepper flakes, optional
• 20 large shrimp, about 1 pound, peeled and deveined, then sliced lengthwise.
• Kosher salt and freshly ground black pepper
• 1/2 cup dry white wine
• 1 lemon, juiced plus zest.
• 1/4 cup finely chopped parsley leaves
For the pasta, put a large pot of water on the stove to boil. When it has come to the boil, add a couple of tablespoons of salt and the linguini. Stir to make sure the pasta separates; cover. When the water returns to a boil, cook for about 6 to 8 minutes or until the pasta is not quite done. Drain the pasta reserving 1 cup of water.
Meanwhile, in a large skillet, melt 2 tablespoons butter in 2 tablespoons olive oil over medium heat.
Sauté the shallots for 3 minutes, then add the garlic, and red pepper flakes. Continue sautéing until the shallots are just beginning to brown, about 5 to 6 minutes total.
Season the shrimp with salt and pepper; add them to the pan and cook until they have turned pink, about 2 to 3 minutes.
Remove the shrimp from the pan; set aside and keep warm.
Add wine, lemon juice and zest and bring to a boil.
Add 2 tablespoons butter and 2 tablespoons oil.
When the butter has melted, return the shrimp to the pan along with the parsley and cooked pasta and reserved pasta water.
Stir well and season with salt and pepper. Drizzle over a bit more olive oil and serve immediately.

******
Please send food tips, dry-aged prime beef primals, extra Pappy van Winkle bourbon and other goodies to:
cbd dot aoshq at gmail dot com

posted by CBD at
04:00 PM
|
Access Comments