« Sunday Morning Book Thread 05-07-2017
|
Main
|
Sexual Abuse Surviver Emmanuel Macron Projected As Winner Of French Presidential Election »
May 07, 2017
Did You Just Assume My Gender? (MJ)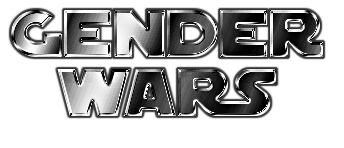 So what did we learn this week?
Gender fluid, third gender and demi girl has always been at war with bigender, androgyne and neutrois.
Or so says Disney, Bill Nye, & Netflix.
"It sounds like it was a business-as-usual kind of clearance issue from ten years ago," a Disney official familiar with the matter told the Washington Examiner.

The official suggested the edit likely occurred about a decade ago when the company first made the kid's television program available online.

The 1996 episode, "Probability," originally featured a cast member saying, "I'm a girl. Could have just as easily been a boy, though, because the probability of becoming a girl is always 1 in 2."

"See, inside each of our cells are these things called chromosomes, and they control whether we become a boy or a girl, " she added. "See, there are only two possibilities: XX, a girl, or XY, a boy."

That segment has since been removed, and it is not available in the version that is now streaming on Netflix, the Washington Free Beacon was first to report.

A a spokeswoman for the online streaming service stressed Friday that they had nothing to do with the edits.

"Netflix did not edit 'Bill Nye The Science Guy,'" Elektra Gray told the Examiner. "It was delivered to us that way by Buena Vista TV."

Lotta finger pointing going on here. Why didn't the spokesxerson just say that he heard about it when you did...on the news?
They're not bringing their best, folks.
Shower thought: Doesn't discussion of the wage gap assume someone's gender?
Shower thought II: Does the B in LGBT assume there are only two genders?

posted by Open Blogger at
12:00 PM
|
Access Comments