« District Judge Issues Injunction Against Trump Order Reducing Funding for Sanctuary Cities
|
Main
|
Tuesday Overnight Open Thread (4/25/17) Terrific Tuesday Edition »
April 25, 2017
Keystone Kops > AntiFa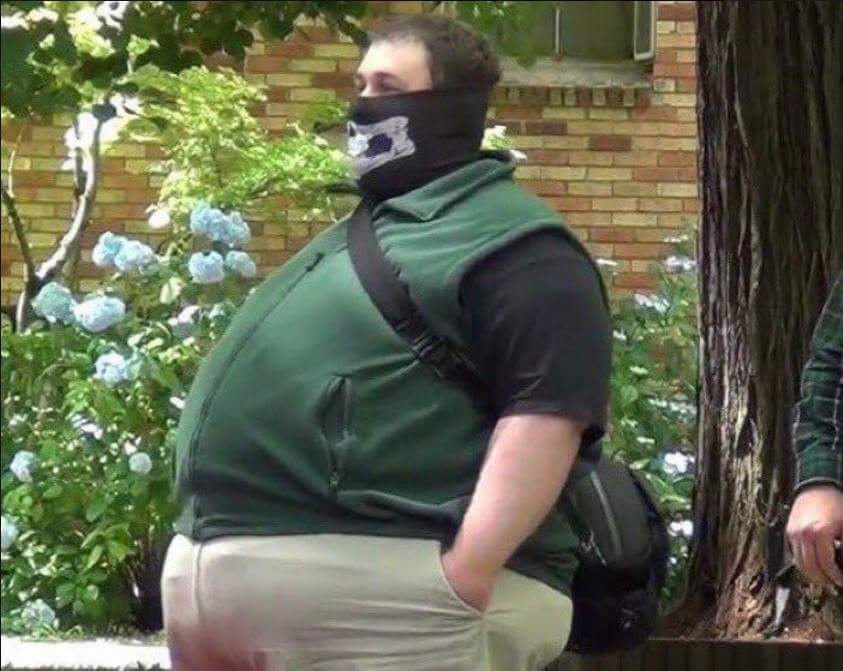 Profile in Courage

On the chess/open thread this weekend, I posted a snapshot taken from an antifa reddit board where one of violent protesters feared for his safety because some 4chan guys successfully identified one of his cowardly comrades despite the fact that he was wearing a mask and sunglasses. For those of you who don't hang out on the weekend threads, you should scroll past the chess content and read it, it's pretty funny listen to this thug whine and complain that he cannot continue his illegal activities with impunity.
And here's another funny one. The Berkeley antifa chapter pretty much got its nose bloodied during the April 15th riots, and they don't much like it. So much so that when Ann Coulter comes to town on the 27th, they're thinking about being somewhere else. Either that or a poetry jam:
Click to view antifa cowardice
Other options would be a bake sale or, wait, I know, they could all eat lots of beans, then show up at Coulter's speech and toot. That'll show 'em.
I don't know how widespread this sentiment is, but it actually wouldn't surprise me if the entire black bloc decided to take the day off. Antifa is mainly comprised of cowards and bullies, and all you have to do is stand up to them and they'll scurry away like cockroaches.
Here's another reason why we shouldn't be afraid of the antifa cowards.
And remember, this is coming from the side that claims the absolute certainty of SCIENCE!
Oh, and this is what happens when you attach a political meaning to everything in your life. Every incident, no matter how trivial, becomes an excuse for political hectoring. When "the personal is the political", you won't get a moment's peace.

posted by OregonMuse at
08:27 PM
|
Access Comments