« President Trump to Rally Congress to Back His Plans, Whatever They Turn Out to Be
|
Main
|
The Morning Report 3/1/17 »
February 28, 2017
Tuesday Overnight Open Thread (2/28/19) Good-Bye February Edition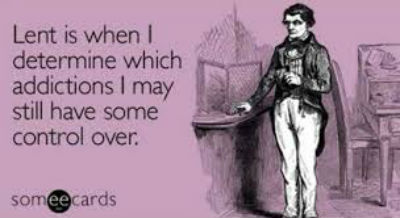 Fat Tuesday evening. Your humble Cob will be giving up caring for Lent. What are you giving up?

Quotes of The Day
Quote I

A stiff apology is a second insult... The injured party does not want to be compensated because he has been wronged; he wants to be healed because he has been hurt. Gilbert K. Chesterton

Quote II

If you set out to be liked, you would be prepared to compromise on anything at any time, and you would achieve nothing. Margaret Thatcher

Quote III

The minute health care becomes a huge, unwieldy, expensive government bureaucracy it's a permanent feature of life and there's nothing anyone can do about it. Mark Steyn
*****
When Obama TFG was president, it seemed the GOP House was passing an Obamacare repeal law every other week. Didn't they plan that someday they may have the chance to repeal it? Why the hell didn't they have something to replace it with? The GOPe linguine spine and jelly knees.

Belatedly, congressional Republicans and the new administration are realizing that doing all three simply isn't possible. Now, they are engaged in a party civil war, unable to decide which promise to break. With the release of the most recent version of the Republican health platform, it is becoming clear that the second plank in the Republican health platform—converting Medicaid into a block grant—may also be in deep trouble.

Obamacare has not saved lives.

Had mortality continued to decline during ACA implementation in 2014 and 2015 at the same rate as during the 2000–13 period, 80,000 fewer Americans would have died in 2015 alone.

Various States had constitution's with democratically elected marriage amendments stating marriage was between a man and a woman. But the Left did not approve of that. And they fought to repeal those amendments. Now that pot is constitutional in some states the Left wants to be left alone. The Left believes in States' Rights.

Hickenlooper told NBC's "Meet the Press" that he opposed recreational marijuana in 2012, when 55 percent of Colorado voters approved a state constitutional amendment allowing personal use of the illegal drug for people over age 21.

"It's in our constitution," Hickenlooper said on Sunday. "I took a solemn oath to support our constitution. So, I am -- and it's interesting, it's the sovereignty -- the states have a sovereignty just like the Indian tribes, just like the federal government does. So, it's an interesting--"
Just be consistent Left.

Estate planning? Would you think of this? These people make their own coffins.

Katie Williams, 76, the white-haired, motherly founder of "the Coffin Club," a non-profit organization that helps members design and construct their own coffins, recounts the story of Davo – of whom Williams requested that only his first name be used – with tenderness and modest satisfaction. He was, after all, one of the first and youngest members in the history of the club, and his casket is still among one of the collective's most elaborate creations.

I identify as a 29 year old 6' 185lb hunky male. That doesn't make it true. Rachel Dolezal still identifies as a nut.

Today Dolezal is jobless, and feeding her family with food stamps. A friend helped her pay this month's rent; next month she expects to be homeless. She has applied for more than 100 jobs, but no one will hire her, not even to stack supermarket shelves. She applied for a position at the university where she used to teach, and says she was interviewed by former colleagues who pretended to have no recollection of having met her. The only work she has been offered is reality TV, and porn. She has changed her name on all her legal documents, but is still recognised wherever she goes. People point at her and laugh.

If Sweden is such an idyllic country, why are there No-Go Zones for ambulances? Amish and Lutherans to blame.

The best and worst states to raise a family.

Pow, Bam To The Moon Alice. Two private citizens are preparing to go to the moon.

Elon Musk's Space Exploration Technologies Corp. plans to send two private citizens on a trip around the moon late next year as it continues to work with NASA for a planned crewed mission to the International Space Station.

The passengers, who each paid a "significant deposit," will undergo health and fitness tests and begin initial training later this year, the company said in a blog post Monday. SpaceX didn't identify the two citizens or say how much they spent to book the trip that will use the Falcon Heavy, a new rocket in development that SpaceX has yet to fly.
The ONT Musical Interlude
1957, Born on this day, Cindy Wilson, singer and founding member with American new wave rock band The B-52's who had the 1990 UK No.2 & US No.3 single 'Love Shack'. via thisdayinmusic.com
The number one song in the country this day in 1970.
*****

It's a good thing The ONT is not located in Europe. We might be in trouble with the powers that be. Offensive speech to be censored. Yeah, F*ck you.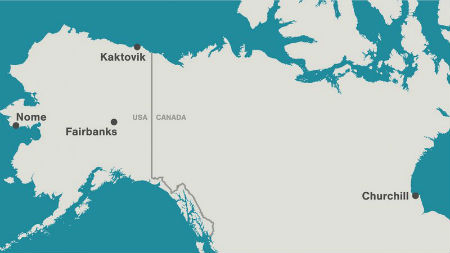 Kaktovik, Alaska, and Churchill, Manitoba, are two of the most popular, and most accessible, places to view polar bears. The bears come ashore when the sea ice breaks up and it becomes too difficult for them to hunt seals. (Illustration by Mark Garrison)
The politics of polar bear viewing.
Tourists flock to this coastal Alaskan town to photograph the vulnerable icons—raising hairy ethical questions

To the Morons that live anywhere near the frozen tundra. As winter fades be careful out there on the ice.

*****

To the Morons who live south of the Ice & Parka line, be careful near open water. h/t fastfreefall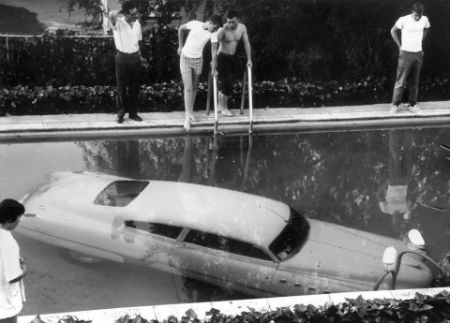 *****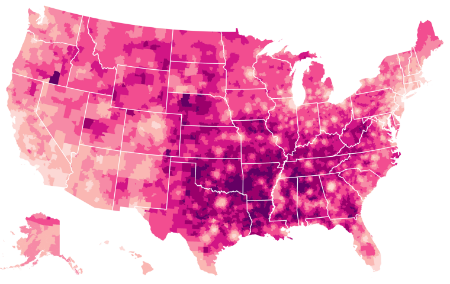 Does what you watch on TV reveal where you live and your political views? The cultural divide largely falls along urban/rural lines.

Americans have been clustering themselves into cultural bubbles just as they have clustered in political bubbles. Their TV preferences confirm that.

If you had to guess how strongly a place supported Donald J. Trump in the election, would you rather know how popular 'Duck Dynasty' is there, or how George W. Bush did there in 2000? It turns out the relationship with the TV show is stronger.

News tips, loose change and parking tokens can be sent here. Or here petmorons at gmail.

Never judge a book by its cover. But body modification artists? Genius Award Winner.

When you're 99 years old, Bucket List coming true is Tonight's Feel Good Story of The Day.

Tonight's ONT has been brought to you by The Act of Contrition.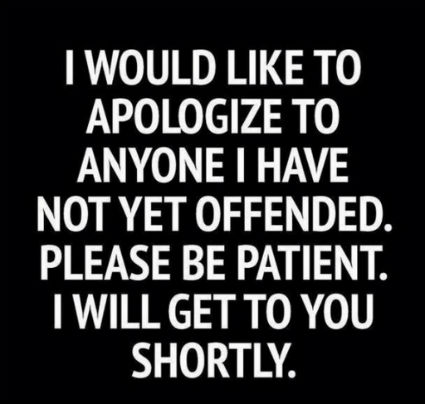 Notice: Posted by AceCorp, LLC. Gluten was used in the production of this ONT. Suck it up Buckwheat.

posted by Misanthropic Humanitarian at
10:00 PM
|
Access Comments