« Nice: SpaceX Plans To Stage Its First Passenger Flight Around the Moon Next Year
|
Main
|
The Morning Report 2/28/17 »
February 27, 2017
Monday Overnight Open Thread (2/27/17) Yup. It's Monday Edition
Monday is the day of the week between Sunday and Tuesday. According to the international standard ISO 8601 it is the first day of the week. The name of Monday is derived from Old English Mōnandæg and Middle English Monenday, originally a translation of Latin dies lunae "day of the Moon".
Day of the Moon? More like day of the suck.
*****

Quotes of The Day
Quote I

Writing is not necessarily something to be ashamed of, but do it in private and wash your hands afterwards. Robert Heinlein

Quote II

Words have no power to impress the mind without the exquisite horror of their reality. Edgar Allan Poe

Quote III

There is nothing to writing. All you do is sit down at a typewriter and bleed. Ernest Hemingway
In modern America, government is a form of workfare for the most part. There are roughly 2.8 million Federal workers, not including uniformed personnel. When you add in state and local government, there are roughly 22 million people employed by government in the United States. The labor force is roughly 150 million so that means 15% of the nation's workers are employed by government. Of course, literally no one knows the size of the contract workforce. The best guess is about 5 million, but it could be much more.

Give him a Burka and a goat. Gutless terrorist wants sex change operation because he's f*cked up a homosexual transgender.

Aww she can't find love. Quit blaming the president. Maybe being fat, obnoxious and talentless has something to do with it.

The world's most toxic countries.

To create their map, The Eco Experts scrutinized data for 135 countries on carbon emissions, air pollution levels, and energy consumption, along with how much the countries draw on renewable energy. They also considered how many people have died from poor air quality. Bringing together all the individual rankings, The Eco Experts determined which countries are most damaging the environment and risking public health.

Maine, is it becoming a tough state?No work, no food stamps.

The difference between WHISKEY and WHISKY.

A classic Manhattan wouldn't be the same without whiskey—or is it whisky? You might have seen the liquor spelled both ways on a bar menu and thought that it was just a typo, but there is actually a major difference between whiskey and whisky. Let's get to the bottom of the barrel.


The spelling depends on the whiskey's—or whisky's—country of origin.
The ONT Musical Interlude
February 27, 1977, Keith Richards was arrested at Toronto's Harbour Castle Hotel, after an ounce of heroin was found following a raid of his hotel room by 15 Royal Canadian Mounted Police. Richards, who was charged with possession with intent to traffic, faced seven years to life in prison. Bail was set at $25,000 (£14,705)via thisdayinmusic.com/
*****
Australia at ends battling carp. Let's introduce Herpes to wipe them out.

Australian wildlife officials have been dealing with the common carp for years. The aggressive, invasive species does some $500 million AUS in damage every year to regional Australia, especially to places along the Murray River. They're tried trapping and commercial fishing and exclusion. Not a single approach has worked especially well.

So they're turning to herpes. Seriously.
This ought to work out well. (Sarcasm dripping)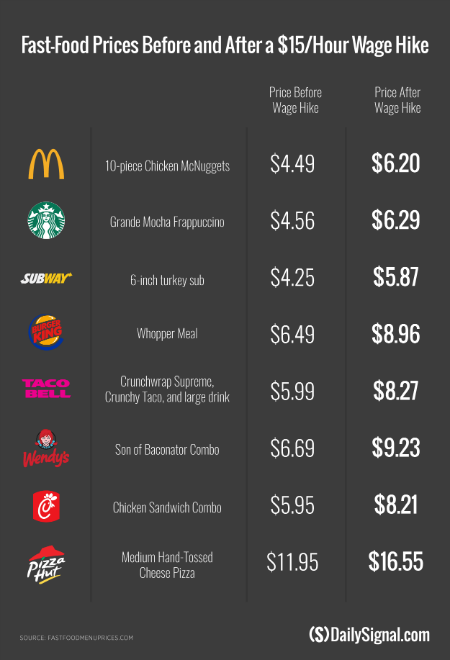 Self-induced and mandatory Inflation.

President Trump strikes again. He snubs White House Correspondent's Dinner.

Headed to Germany on official business? Don't plan on eating bratwurst or schnitzel or any other piece of meat.

Germany's environment minister Barbara Hendricks announced earlier this week that meat and fish would no longer be served at official functions held by the Ministry of the Environment. Because animal agriculture creates such a toll on the environment, and plays a significant role in climate change and degradation of water and soil, Hendricks argues that the German government needs to do the responsible thing:

"We're not telling anyone what they should eat. But we want to set a good example for climate protection, because vegetarian food is more climate-friendly than meat and fish."

Tom Perez beat Keith Ellison for DNC chair. Who is Tom Perez?

llison's appeal to Democrats was in his openly deranged radical extremism, he was billed as the outsider, the upstart, the new wave to freshen up the stale party that had lost so badly last November. Perez was somehow declared the moderate by default. Fact is, he was just as extreme in his views, but less noisy than Ellison. Instead of Ellison's cacaphony and creepy associates, Perez had a actual track record. It could be summed up as one damaging-to-democracy act after another, all in the name of advancing he Democratic Party's partisan interests. What it means is that he places party over state, same as Venezuelan dictator Hugo Chavez did.
A fool and his money are soon parted. Government's stupid wasteful spending continues.

The National Institutes of Health is spending nearly $400,000 studying transwomen in Uganda.

A new grant worth $163,996 was awarded just six days into the Trump administration, continuing a project that was initially awarded in April 2016.

Leading researchers on the project say it is "problematic" that there is an "almost complete lack of research examining the HIV risk of sexual minority women and transgender people" in the African country.

Sex worth dying for. Genius Award Winner.

Don't worry/ Although Ikea is involved. Shevley McShelf-Shelf is not part of the Feel Good Story of The Day.

Tonight's ONT has been brought to you by Carbonation.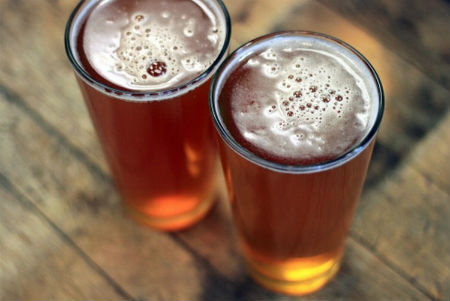 Notice: Posted with permission by AceCorp, LLC. The use of this ONT by animals is seriously discouraged.


posted by Misanthropic Humanitarian at
10:00 PM
|
Access Comments