« Time: Men and Women View Casual Sex, Get This, Differently
|
Main
|
Pence Delivers Trump's Message to NATO -- Honor Your Promise to Raise Spending for Your Own Self-Defense -- and NATO Agrees »
February 21, 2017
CNN: You Will Never Find A More Wretched Hive Of Scum And Villainy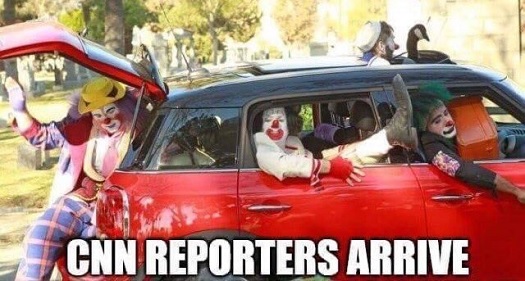 It seems like CNN has lost the first round of a defamation case in federal court for, get this, peddling fake news:
Davide Carbone, former CEO of St. Mary's Medical Center in West Palm Beach, filed a defamation lawsuit against CNN after they aired what he claims were a "series of false and defamatory news reports" regarding the infant mortality rate at the hospital. CNN's report said the mortality rate was three times the national average. However, Mr. Carbone contends that CNN "intentionally" manipulated statistics to bolster their report. He also claims that CNN purposely ignored information that would look favorable to the hospital in order to sensationalize the story.
So, for the purposes of pushing their preferred narrative, CNN just made stuff up. And then they tried to get the suit dismissed. The judge, however, told CNN to go pound sand:
"The Court finds these allegations sufficient to establish that CNN was acting recklessly with regard to the accuracy of its report, i.e., with 'actual malice," the order reads.
You can read a complete summary at LawNewz. You can even read (or download) a copy of the 18-page ruling.
This. Is CNN.

posted by OregonMuse at
01:50 PM
|
Access Comments