« Shower Thought: Do We Celebrate Hillary Clinton Too Much? (MJ)
|
Main
|
Sunday Evening Thread »
February 19, 2017
Food Thread: The Time I Got Spagheti Sauce On The Ceiling, And Other Bedtime Stories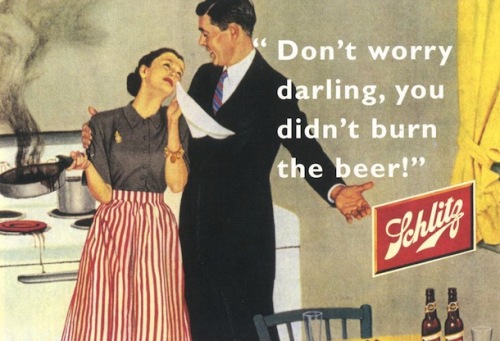 I screw up about once a week. Maybe more. But I have been cooking long enough that I can usually repair the damage without much trouble. My worst was probably early in my cooking days; I had just bought a copy of Marcella Hazan's wonderful The Classic Italian Cook Book: The Art of Italian Cooking and the Italian Art of Eating, and I desperately wanted to make Osso Buco Milanese. It's a bit of a pain, but I figured I could do it with some luck, and a lot of time. The only complication was that I had to go to work, so the plan was to cook it most of the way, then turn off the oven, go to work, return and reheat, and all would be right in the world.
So I skipped over to The Berkeley Bowl, where I bought the ingredients, including some very pricey (at least for me) veal shanks. The preparation went well, and as I put the pot into the oven I thought that I was quite the chef! And I was, until I got back into my car after work and realized that I had not turned off the oven before I had left. I think there was about one ounce of salvageable meat on the eight shanks I had cooked.
Oh....before I started using an immersion blender to make salad dressing, I used to shake it in a jar. Easy and quick, although I strongly suggest that if you use the shaking method to make sure that the top is on securely. And on an unrelated note, it takes several coats of primer to mask oil stains on the ceiling.
So what was your worst?
******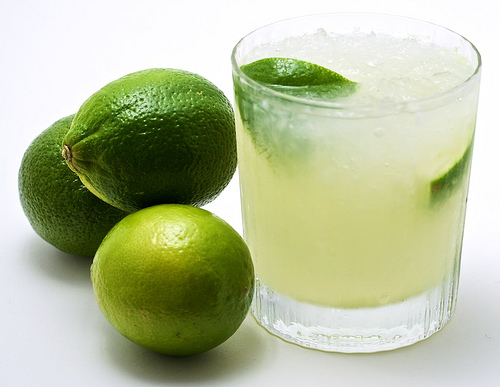 Caipirinhas are great! And the won't break the bank, because cachaça is cheap. Daniel Boulud's Caipirinha is a fine recipe. But let's face it, it's a simple drink. Try this....4:1 cachaça:lime juice, and simple syrup to taste. Then garnish with more lime and use lots of ice. You could muddle the lime in the bottom of the glass for some more of the lime essence from the skin. Or not.
It's one of the many conceits of the current crop of mixologists that they know better. Well...they don't. The best Caipirinha in the world is the one YOU like! If you want it sweeter or more tart or stronger or weaker? Sure. Make it. Life's too short to drink somebody else's drink.

******
For solid, simple recipes, it's hard to go wrong with
Dad Cooks Dinner
, the website of Mike Vrobel, an enthusiastic amateur cook who happens to write better recipes than most professional chefs.
Pressure Cooker Buffalo Chicken Wings
seems a bit odd, but the dude knows his stuff, so if anyone out there wants to try this recipe and report back to the horde.....
Vrobel didn't go to culinary school or apprentice in a three-star restaurant kitchen, so his technique is self-taught, and based on the needs of a home cook, not modified from professional technique by a professional chef for the mythical typical amateur. He also writes comfortably and has a sense of humor. Good stuff.

******
So...which of you pepper planters will identify this plant for a Moronette in need? Platinum Membership with ampersand utility (back ordered) and Troll-B-Gon for the first to name it correctly.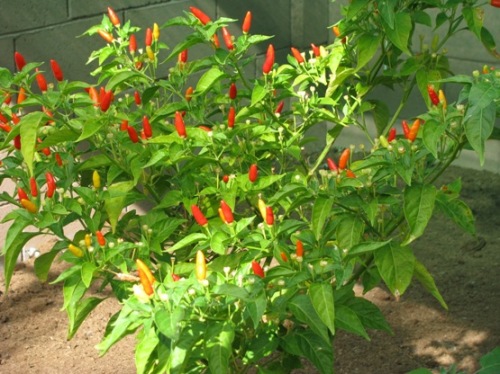 Why does New Mexico grow such marvelous chiles? I have read that there is a direct relationship between total temperature and spiciness, but is there something about New Mexico in addition to perfect weather? because there are other parts of the country that have similar weather, but not those marvelous chiles!

******
I love going to bars. I love drinking in bars. I even enjoy shooting the breeze with bartenders. But not this guy.
Rethinking the Modern Bartender
Dude...get over yourself. It's a bar. You make drinks and serve food. Can it be a career? Absolutely. And there are bartenders who are fantastic at what they do. Just like there are coders and nurses and carpenters and gas station attendants and cab drivers and bloggers and.....
Here's my message: as bartenders, we are lights. We've been given an incredible platform -- both behind the bar and beyond it. Now the question is: What kind of light will you shine? Will you speak up against the problems in our industry? Will you use your education to educate your peers and your customers? The answer to these questions will determine the future of our industry. Being a modern bartender isn't about being the light that burns the brightest -- it's about being the light that burns the longest. How long will you burn?
Right. I'll have a beer and a bourbon chaser. And hold the message.

******

Yup...you were right. I made Ina Garten's Cranberry-Orange scones, and they were great! Still too fine a crumb, but they were excellent, and pretty easy to make.

******
Workmen's cafe overwhelmed with customers after it is accidentally awarded a Michelin star
Véronique Jacquet, the café owner who works behind the bar, said: "Suddenly, we were rushed off our feet. Reporters were coming in and then my son phoned me from Paris, where he lives. He almost died laughing. I had regulars and friends phoning up and asking why I hadn't told them we'd won a Michelin star."

Mrs Jacquet's cook, Penelope Salmon, said she had never dreamed of winning a Michelin star, but added: "I put my heart into my cooking."

"This place is worth not just one but two stars," a satisfied customer told French TV.

The listing was changed on the Michelin website, but not until two days later. Aymeric Dreux, the chef of the pricier restaurant, also took the mistake with good humour. "I phoned Madame Jacquet in Bourges," he told the Daily Telegraph. "We had a good laugh about it and I invited her to come to the restaurant to sample what we do. If I'm in her neck of the woods, I'll pop in for lunch and a beer at her place."
******
Cheese cake is made with cream cheese. Oh, there are variations that are made with ricotta, but the best cheese cake is made with cream cheese...it says so in the Bible.
The origins of this recipe are lost in the mists of time...I think it was a Tyler Florence recipe that I modified.
If you don't have a jigglemeter, at 65 minutes shake the pan gently and observe the jiggle. it should move slightly, but not slosh around.
Lemon Cheese Cake
Crust:


2 1/2 cups finely ground (use a food processor) graham crackers (about 40 squares)

1/2 teaspoon ground cinnamon (Add to graham crackers while processing)

1/2 cup unsalted butter, melted (or more if you like the taste of butter)
Filling:


3 (8-ounce) blocks cream cheese, room temperature

1 1/2 cup sugar

4-5 eggs

1 1/2 teaspoon vanilla extract

Zest of 2 lemons, finely grated

1 1/2 pints sour cream
To prepare crumb crust: In a mixing bowl or the food processor, combine the crust ingredients together until evenly moistened. Lightly coat the bottom and sides of a 11-inch springform pan with non-stick cooking spray. Firmly press the mixture over the bottom and 1-inch up the sides on the pan, use your fingers or the smooth bottom of a glass. Refrigerate the crust while preparing the filling.
To prepare filling: In a large bowl, beat the cream cheese on medium speed for 1 to 2 minutes until smooth. Gradually add the sugar and beat until creamy, 2 to 3 minutes. Periodically scrape down the sides of the bowl and the beaters. Add the eggs, 1 at a time, and continue to beat until combined. Stir in the vanilla and lemon zest. Blend in the sour cream. Scrape down the sides again. The batter should be well mixed, without any lumps. The traditional technique is to beat as little as possible so that the batter doesn't have too much air in it and then crack while baking. That has never happened to me, and I think that the texture is better if the batter is well beaten. Just don't use the fastest speed on your mixer. Pour filling into the crust-lined pan.
Place springform pan on a baking sheet and bake in a preheated 325 degree oven for 65 minutes. The cheesecake should still jiggle, it will firm up after chilling. Be careful not to overcook! Do not do a toothpick test in the cake's center, just trust your clock and your jigglemeter. Let cool in the pan for 30 minutes. Chill in the refrigerator, loosely covered, for at least 4 hours to set up. Un-mold and transfer to a cake plate. Slice the cheesecake with a thin, non-serrated knife that has been dipped in hot water and wiped dry after each cut. Do not garnish with fruit, because the bible says that cream cheese with fruit is an abomination.

posted by CBD at
04:00 PM
|
Access Comments