« Democrats Plan All-Nighter of Boring, Pointless Speechifying To Futilely Protest EPA Nominee Pruit
|
Main
|
The Morning Report 2/17/17 »
February 16, 2017
Thursday Overnight Open Thread (2/16/17) 4th Monday Of The Week Edition
You still have time to help a grouch out.

Quotes of The Day

Quote I

I won't say that the papers misquote me, but I sometimes wonder where Christianity would be today if some of those reporters had been Matthew, Mark, Luke and John. -Barry Goldwater
Fake news. It has been around a long time.
Quote II

To live under the American Constitution is the greatest political privilege that was ever accorded to the human race. - Calvin Coolidge
Wouldn't it be special the saboteurs of the Trump presidency paid attention to this quote?
Quote III

In any event, the proper question isn't what a journalist thinks is relevant but what his or her audience thinks is relevant. Denying people information they would find useful because you think they shouldn't find it useful is censorship, not journalism. -Michael Kinsley

Once upon a time NBC=National Broadcasting Company. Now? NBC=Nothing But Corrections.
Clinton News Network CNN Peddlers of Fake News.

"In our case, we contended that CNN essentially made up its own standard in order to conduct an 'apples to oranges' comparison to support its false assertion that St. Mary's mortality rate was 3 times higher than the national average. Accordingly, the case against CNN certainly fits the description of media-created 'Fake News.'" said Carbone's attorney L. Lin Wood, in a statement to LawNewz.com.
*****
If you had the opportunity to show your political foe as an ignorant, hateful individual would you take it? Well, if you are on the left of course you won't. Adversarial journalist whimps out because of Milo. Quite the tough guy, NOT.

A journalist who was booked as a panelist on this week's Real Time with Bill Maher has canceled his appearance after learning that Breitbart News' Milo Yiannopoulos also will be on the show. Jeremy Scahill, who founded the self-proclaimed "adversarial journalism" site The Intercept, announced his exit on social media this afternoon.

Speaking of Hollywood, The ONT likes this actor, Robert Davi. Open letter to the Hollywood Moon Bats.

I propose that Meryl Steep, Chelsea Handler, Richard Gere, Robert DeNiro, Christoph Waltz and others lead an Oscar first: let's do away with the rules, barriers, and tickets to the Oscars and after-parties, such as the swanky Vanity Fair party or the Weinsteins' star-studded affair. I ask all migrants, all illegal immigrant criminals and all un-vetted refugees to converge on Hollywood to come to the Oscars and all the after-parties, even those held at the mansions or the Chateau Marmont or anywhere else. After all, we in the Hollywood community want to show all Islamic extremists that we have love in our hearts — and what better way to do that than by inviting them along on our most important night?

Repeal and replace? Repair? Or just let Obamacare die a slow and painful death?

Aetna Inc. Chief Executive Officer Mark Bertolini escalated his criticism of the Affordable Care Act, saying Obamacare's markets are nearing failure as premiums climb and healthier individuals drop out.

"It is in a death spiral," Bertolini said in a video interview with the Wall Street Journal that aired Wednesday on the newspaper's website. He predicted that more insurers will drop out of the market for 2018, following Humana Inc.'s decision to quit Obamacare entirely for next year.

If there is a will. There is a way. Mexican drug cartels get creative on pot smuggling. Feds find one big-ass catapult.

Border Patrol agents got lucky a few days ago when they spotted several people running away from a section of border fence near Douglas, Arizona. After going to investigate, the DHS employees discovered a catapult and two giant blocks of weed. You can guess what the catapult was for.

For every action is there is an equal reaction. Poachers face immediate and lethal sanctions.

Problems with the Oroville Dam were made known years ago.

While information is still be gathered, early reports have stated that three environmental groups warned federal officials way back in 2005 that something like this could happen, and what's perhaps even more concerning is the fact that Oroville is just one of nearly 100,000 dams across the US that are in serious need of repairs.

More California silliness. Let them leave. Maybe Cuba or Venezuela will bail them out.

I hate to get too libertarian, but spending $33.1 million to hire 134 permanent positions to implement new medical marijuana laws seems unnecessary, given the longstanding robust free market in the commodity. Just walk a block on Haight Street in San Francisco to find out how robust. I will grant that the $700,000 for research on better pesticides for marijuana cultivation is a constructive expenditure, useful worldwide. Thanks, California Dude
The ONT Musical Interlude
The story behind 'Good Vibrations'.

Brian Wilson rolled tape on take one of "Good Vibrations" on February 17, 1966. Six months, four studios and $50,000 later, he finally completed his three-minute-and-thirty-nine-second symphony, pieced together from more than 90 hours of tape recorded during literally hundreds of sessions.
February 16, 1969 George Jones and Tammy Wynette married in Ringgold, Georgia, after telling others that their marriage was in August 1968. They quickly earnt the titles such as "The First Couple of Country Music," "Country's Sweethearts," and "The President and First Lady."
*****

Senator Kid Rock? Michigan GOP mentions possibility of senate run. Take that Stuart Smalley Al Franken.

Do you think you are coming down with something? Have a cough? Never mind cough drops. CHOCOLATE. h/t isophorone

Before email. Before text messages. Love Letters.

Dearest Angel Girl:

...I suppose most of us are lonely in this big world, but we must fall tremendously in love to find it out. The cure is the discovery of our need for company -- I mean company in the very special sense we've come to understand since we happened to each other -- you and I. The pleasures of human experience are emptied away without that companionship -- now that I've known it; without it joy is just an unendurable as sorrow. You are my life -- my very life. Never imagine your hope approximates what you are to me. Beautiful, precious little baby -- hurry up the sun! -- make the days shorter till we meet. I love you, that's all there is to it.

Your boy,

Orson

No quizzes, no tests. Just a story about Math.

His program, JUMP (Junior Undiscovered Math Prodigies) Math, is being used by 15,000 kids in eight US states (it is aligned with the Common Core), more than 150,000 in Canada, and about 12,000 in Spain. The US Department of Education found it promising enough to give a $2.75 million grant in 2012 to Tracy Solomon and Rosemary Tannock, cognitive scientists at the Hospital for Sick Children and the University of Toronto, to conduct a randomized control trial with 1,100 kids and 40 classrooms. The results, out later this year, hope to confirm previous work the two did in 2010, which showed that students from 18 classrooms using JUMP progressed twice as fast on a number of standardized math tests as those receiving standard instruction in 11 other classrooms.
Spend. Spend. Spend.

Meet Mary "Polly" Phelps. Inventor of the modern day bra.

It wasn't until 1910 that Polly realized something important was missing from her life. She was busy one day preparing for a debutante ball when she looked in the mirror and realized she loathed the way a corset made her look. It bunched up her bodice and squished her breasts into a single, uncomfortable monobosom. In her memoir, The Passionate Years, she referred to it as "a box-like armour of whalebone and pink cordage."

Like all great innovators before her, necessity was the mother of Polly's invention. She grabbed a handkerchief, ribbon, and a needle, and before the party was off the ground, had fashioned herself a new undergarment: the modern bra.

Texas Lt. Governor Dan Patrick politely tells Roger Goodell and the NFLto eat a bag of dicks. stay out of TX politics.

Texas Lt. Gov. Dan Patrick told the National Football League to "get out of politics" and "not tell states what their public policy is" Wednesday after the NFL warned the state about moving forward with a transgender bathroom bill.

Just one week after the NFL held the Super Bowl in Houston, league spokesman Brian McCarthy issued a statement advising the state of Texas to carefully consider whether or not to pass Senate Bill 6, also known as the Texas Privacy Act. The bill, which was proposed in January, allows businesses to choose their own bathroom policies while prohibiting schools from allowing students to use bathrooms or locker rooms whose specified gender does not match their biological sex.
*****
Meet one cool dog.
*****

How the ctrl-Left drove me away from American liberalism.h/t DoublySymmetric

A good friend of mine, who also happens to be an outstanding author, once quipped, "If I am forced to choose a side, I choose the side which is not forcing me to choose sides."

Seldom have I ever encountered phrasing more apt. Because that's precisely how I feel. I've been feeling that way, for years now. It was not a sudden thing. It was a gradual realization. The slow clarity of an underlying sentiment, incrementally surfacing.
A good read.

How to party at the office. Barfing isn't a good idea? Who knew?
Obvious rookie cop mistake. A veteran wouldn't have made this mistake and win the Genius Award.

Promising news on the Autism front is Today's Feel Good Story of The Day.

Tonight's ONT has been brought to you by Wicker.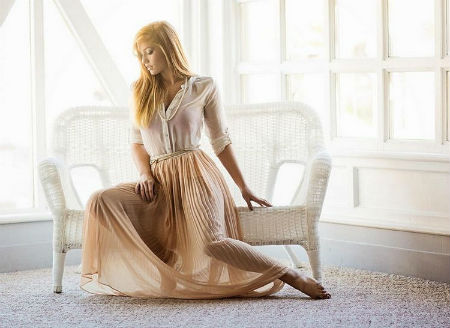 Notice: Posted with permission by AceCorp, LLC. Safety goggles recommended.

posted by Misanthropic Humanitarian at
10:00 PM
|
Access Comments