« Final Super Bowl Thread: Bottom of the Ninth!!!
|
Main
|
The Morning Report 2/6/17 »
February 05, 2017
Sunday Overnight Open Thread (2/5/17) Damn Over Time Edition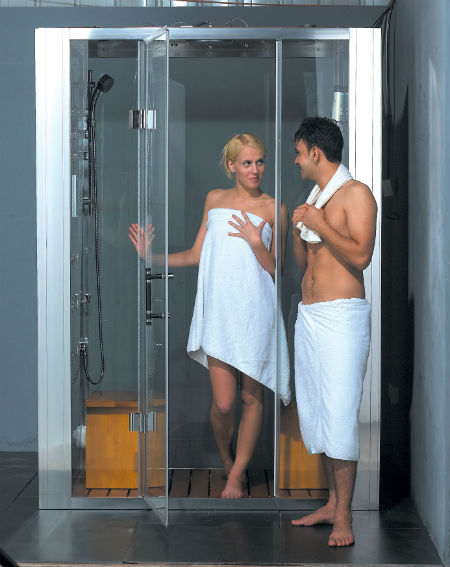 Depending where you are, there is still time to participate in today's National Day. National Shower With A Friend Day.
The ONT is not certain why this national day isn't held first.
See you Morons later wink, wink.

Quotes of The Day
Quote I

The real man smiles in trouble, gathers strength from distress, and grows brave by reflection. Thomas Paine
Quote II

I love those who can smile in trouble, who can gather strength from distress, and grow brave by reflection. 'Tis the business of little minds to shrink, but they whose heart is firm, and whose conscience approves their conduct, will pursue their principles unto death. Leonardo da Vinci
Quote III

Peace is the beauty of life. It is sunshine. It is the smile of a child, the love of a mother, the joy of a father, the togetherness of a family. It is the advancement of man, the victory of a just cause, the triumph of truth. Menachem Begin
On this day in history. February 5th, 1971 golf is played on the moon.

The next day, toward the end of the second EVA (extravehicular activity) and history's fifth-ever moonwalk, Shepard proceeded to try something unprecedented: lunar golf. Shepard had smuggled a makeshift six-iron in a sock, along with two golf balls. The club was a little odd, as it was a six-iron head modified by a Houston golf pro to screw onto a rock collecting implement provided by NASA. Shepard was forced to golf one-handed due to his bulky EVA suit. His first shot was awful ("I'm gonna try a little sand-trap shot here...Got more dirt than ball!"), but the second traveled an estimated 200 yards (despite Shepard's excited statement "miles and miles and miles!"). The whole thing happened on live TV, complete with banter from Houston on his first "slice"—
*****
More fall out from the Berkeley riots. Berkely grad, Scott Adams, yes that Scott Adams is dropping his support. Hopefully other Berkely grads will speak up rationally.

Speaking of Hitler, I'm ending my support of UC Berkeley, where I got my MBA years ago. I have been a big supporter lately, with both my time and money, but that ends today. I wish them well, but I wouldn't feel safe or welcome on the campus. A Berkeley professor made that clear to me recently. He seems smart, so I'll take his word for it.

I've decided to side with the Jewish gay immigrant who has an African-American boyfriend, not the hypnotized zombie-boys in black masks who were clubbing people who hold different points of view. I feel that's reasonable, but I know many will disagree, and possibly try to club me to death if I walk on campus.
Shocked. Shocked. Shocked we are. NYT shocked that members of the Patriots are friends of President Trump.
The ONT wagers there are a few in the Pats who have pickup trucks.

President Trump the cause of an industry slump?

Never stick your dick in crazy.7 reasons to never date a girl who attends a protest.

Everything is political Even your food choices.

according to a recent article in the Washington Post written by dietician Christy Brissette, men and women choose food based not on what they want or what tastes good, but because of "gendered beliefs" about food, "socially influenced eating patterns" and subtle "social messaging." These gendered decisions, claims the Post writer, are killing men and making women eat "like birds."

Brissette cites research from the University of Manitoba that—get ready for a shock—"women have healthier eating habits than men" (any wife could have told you that!) and that a man's decision to choose a side of fries over a side salad is a "learned response," not a matter of appetite.
Wow, The ONT is surprised by "The Guts" shown by Der Spiegel No, not really. Typical Euro wienie shitheads. Let's see them mock Islam. Oh yeah, they won't.
NEWPORT NEWS, Va. -- The Navy decommissioned the USS Enterprise on Friday during a ceremony at Newport News Shipbuilding, where the world's first nuclear-powered aircraft carrier was built.

The Enterprise served for 51 years under 10 presidents, had more than 100,000 sailors and Marines serve aboard it, and has traveled more than one million nautical miles -- enough to circle the earth 40 times.

Sometimes The ONT finds some downright weird shit. Theodore Roosevelt once said this.

"Nothing in the world is worth having or worth doing unless it means effort, pain, difficulty… I have never in my life envied a human being who led an easy life. I have envied a great many people who led difficult lives and led them well."
The ONT doesn't think he had this in mind about your job.
Wonder what happened at the Cell Phone Store.

We can all sleep better. No dogs were injured in the making of "A Dog's Purpose." Whew your humble Cob certainly will.
Which American city is the Murder Capital? Is it Chicago? Baltimore? D.C.? LA? The answer is St. Louis, MO.

Violence in St. Louis is concentrated, with some neighborhoods experiencing astronomically high homicide rates. According to The Trace, a blog on gun violence, the Greater Ville neighborhood posted a homicide rate three times higher than the deadliest country in the world: Honduras. St. Louis police confirm that number.

The cartel violence is characterized by homicide spikes where two or more cartels are competing for influence and customers. The Drug Enforcement Administration estimates that four different Mexican drug cartels ("transnational criminal organizations," or TCOs, in government-speak) operated in the St. Louis metro area alone as of February 2016. In effect, the violence afflicting Mexico is spilling over into the United States via the pre-existing street gang infrastructure, which operates as the cartels' eyes, ears and killers in many cities.
Not surprising that heroin and Mexican cartels are involved.

Are you ready for a flying car made by a jet pack company?

The guys who brought the world its first working jetpack are now looking to get into the flying car business. David Mayman of Jetpack Aviation (JPA) took some time to discuss his new concept designs with New Atlas.

The concept vehicle would be a manned multirotor vehicle with a dozen propellers arrayed coaxially. The vehicle would be capable of speeds up to 145 km/h (90 mph) and vertical takeoff and landing (VTOL). One of the drawbacks of this technology at this point in development is how limited fly times are given the current state of battery capacity. However, as more traditional car companies go electric, the technology will catch up rapidly. According to Mayman, "…the beauty of distributed electric propulsion is that it's very, very scalable. The way that electric motors work, it's hey, you wanna make something for two people? OK, you just add power to the electric motors."

The obligatory ONT jet pack tribute.
The ONT Musical Interlude
*****
What's more popular beer or wine? Beer, with map.

In 1999, David Bowie saw the good, the bad and the ugly of the internet.
Wonder what category the masturbation at work falls under?
The ONT wonders, did you see this big game? Football-shmootball. Competitive eating.

Have you ever wondered what went into today's Super Bowl security?Military planes keep the airspace safe.

YOU'RE A PRIVATE pilot, out on a Sunday jaunt in your single engine prop plane. Lovely day for a flight—calm skies, good weather. Then you hear, feel, and then see the fast approach of two, grey, angular military jets, flying terrifyingly close to you, most definitely armed and dangerous.

What have you done? More pressing, what do you do? Chances are, you've strayed into restricted airspace, like the no fly zones put in place to protect President Trump wherever he goes, or special events, like this weekend's Super Bowl.
Do you have sleep issues? Suffer from insomnia? Winter camping may be your solution.

Cookies=Good. Cookies with pot=Genius Award Winner.

Tonight's Feel Good Story of The Day.

Tonight's ONT has been brought to you by, Shit Happens.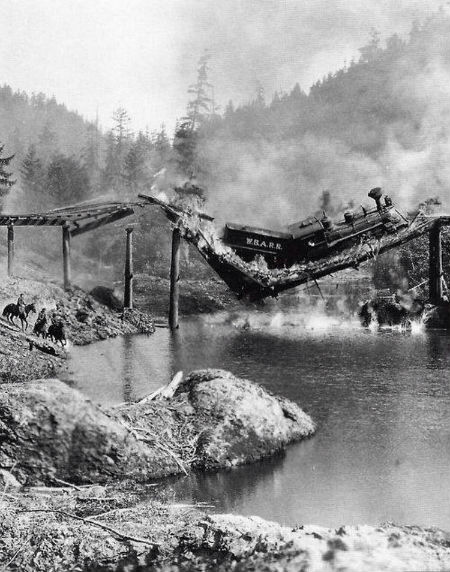 Notice: Posted with permission by AceCorp, LLC. The ONT strongly urges Morons to avoid all travel to UC-Berekely. The serious risk of being attacked by the Co-Exist and Diversity Police is great.
Top 10 commenters:
1 [751 comments] 'TheJamesMadison' [105.43 posts/day]
2 [558 comments] 'J.J. Sefton'
3 [479 comments] 'rickb223'
4 [420 comments] 'Pepe, Moar Pleaae.'
5 [390 comments] '@votermom @vm'
6 [380 comments] 'Vic We Have No Party'
7 [373 comments] 'Skip'
8 [354 comments] 'josephistan'
9 [352 comments] 'Mike Hammer, etc., etc.'
10 [326 comments] 'Christopher R Taylor'
Top 10 sockpuppeteers:
1 [79 names] 'Duncanthrax' [11.09 unique names/day]
2 [56 names] 'Notorious BFD'
3 [50 names] 'John McCain'
4 [49 names] 'Mike Hammer, etc., etc.'
5 [49 names] 'Reggie!'
6 [44 names] 'Steve and Cold Bear'
7 [33 names] 'Bertram Cabot, Jr.'
8 [30 names] 'The Political Hat'
9 [29 names] 'I'd watch that'
10 [28 names] 'andycanuck'
11 [27 names] 'tu3031'
12 [27 names] 'Cloyd Freud, Unemployed'
13 [26 names] 'buzzsaw90'
14 [25 names] 'Mortimer, Finish Her!'
15 [24 names] 'Mr. Peebles'
16 [24 names] 'josephistan'
17 [24 names] 'Count de Monet'
18 [21 names] 'Insomniac'
19 [20 names] 'davidt'
20 [19 names] 'josephistan'

posted by Misanthropic Humanitarian at
10:27 PM
|
Access Comments