« How Losing My Political Values Helped Me Gain My Freedom [Warden]
|
Main
|
The Morning Report 1/26/17 »
January 25, 2017
Wednesday Night Ont - Pyrric Victory Edition
According to Plutarch, in 279 BC, King Pyrrhus of Epirus defeated the Romans at the Battle of Asculum. The victory came at great cost, and, on observing the casualties his forces had absorbed, the anguished king is supposed to have lamented "One more such victory and I shall be utterly undone!"
The armies separated; and, it is said, Pyrrhus replied to one that gave him joy of his victory that one other such victory would utterly undo him. For he had lost a great part of the forces he brought with him, and almost all his particular friends and principal commanders; there were no others there to make recruits, and he found the confederates in Italy backward. On the other hand, as from a fountain continually flowing out of the city, the Roman camp was quickly and plentifully filled up with fresh men, not at all abating in courage for the loss they sustained, but even from their very anger gaining new force and resolution to go on with the war.

— Plutarch, Life of Pyrrhus

And that, dear readers, is when the phrase "Pyrrhic victory" entered the lexicon. (Fun fact! Did you know that a language's lexicon is composed of lexemes? It is. It is also true that human communication online is composed of lexmemes*) Why am I telling you this, you ask? Well, in the past couple of days, Mis Hum posted one of the stories I had earmarked for tonight's ONT to the sidebar. Well, OK, that happens. But then Ace (curse that Ewok) posted the looney lib barista rant yesterday, and then today he did a whole thread on Ted Cruz owning Deadspin (there goes the "Troll Level" section for the week) and another whole thread on Stephen Crowder's gender bending experience at the weekend women's march. Good heavens! That's a whole buttload of ONT content out the window! Good for you, dear readers, because y'all have been able to explore these fascinating and amusing subjects in great detail, but I warn you that it may turn out to be a Pyrrhic victory indeed, as all I've got left is crap.
*If this isn't true, it should be

Lunacy or Genius?

It seems that Twinkies ice cream is now a thing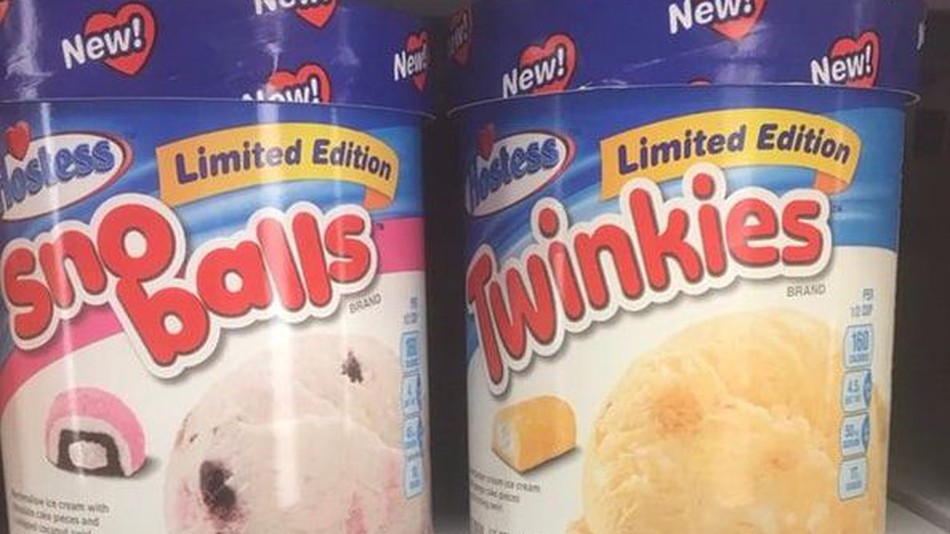 I know that we're all supposed to be nostalgic for the Twinkies of our youth, and I guess I mildly am, but I was never a big fan of Twinkies in the first place. Twinkies ice cream is not something that I'll be rushing out to buy, although if one of you Morons picks up a quart, I suppose I'll give it a try.
Avalanche!

Have any of you been following this story? I have seen zip coverage of this in American media outlets. Last week an earthquake in Italy started an avalanche that roared down the mountain and just pulverized an entire hotel. The first story I read was about a man who had left his wife and kids in their room to step out to the car to retrieve some of their stuff from the trunk, only to watch in helpless horror as his entire world was destroyed before his eyes. I can't imagine how that would feel, devastating doesn't even begin to cover it. It was initially thought that nobody survived, but it turns out that the snow had an insulating effect, like an igloo, and they are still pulling survivors (and victims) out of the wreckage, racing against time and mother nature. It's compelling stuff, and Daily Mail and the BBC have been all over the story here, here, here and here. Prayers go up for both the survivors and those trying to rescue them, and we ask God's peace for the victims.

Related: 15 People Who Have Been in Natural Disasters Share Their "Oh Crap, This Is Real" Moment
Best Thing About Being a Parent?

Confusing your kids. At least until they are teens, then the best thing is embarrassing them.
Trump Watch
Trump has been president for less than a week, and I swear, people are losing their marbles. Of course we have the barista rant from yesterday (and the verdict is still out if it's real or not, all I can say, if it isn't, it should will be) and the March of the Great Unwashed at home, but we also have other countries starting to take notice:
(Yeah, they're mocking Trump's mannerisms, but it's funny. I think it's their version of The Daily Show.)
Back in the US, however, some folks are beginning to get sick of the Left's shit.
A Message to the Angry Leftists from an American Infantryman

And I think many people in the Armed Forces are happy to see the ass end of Barack Obama (that's a colloquial phrase, I'm not talking about the Greek army)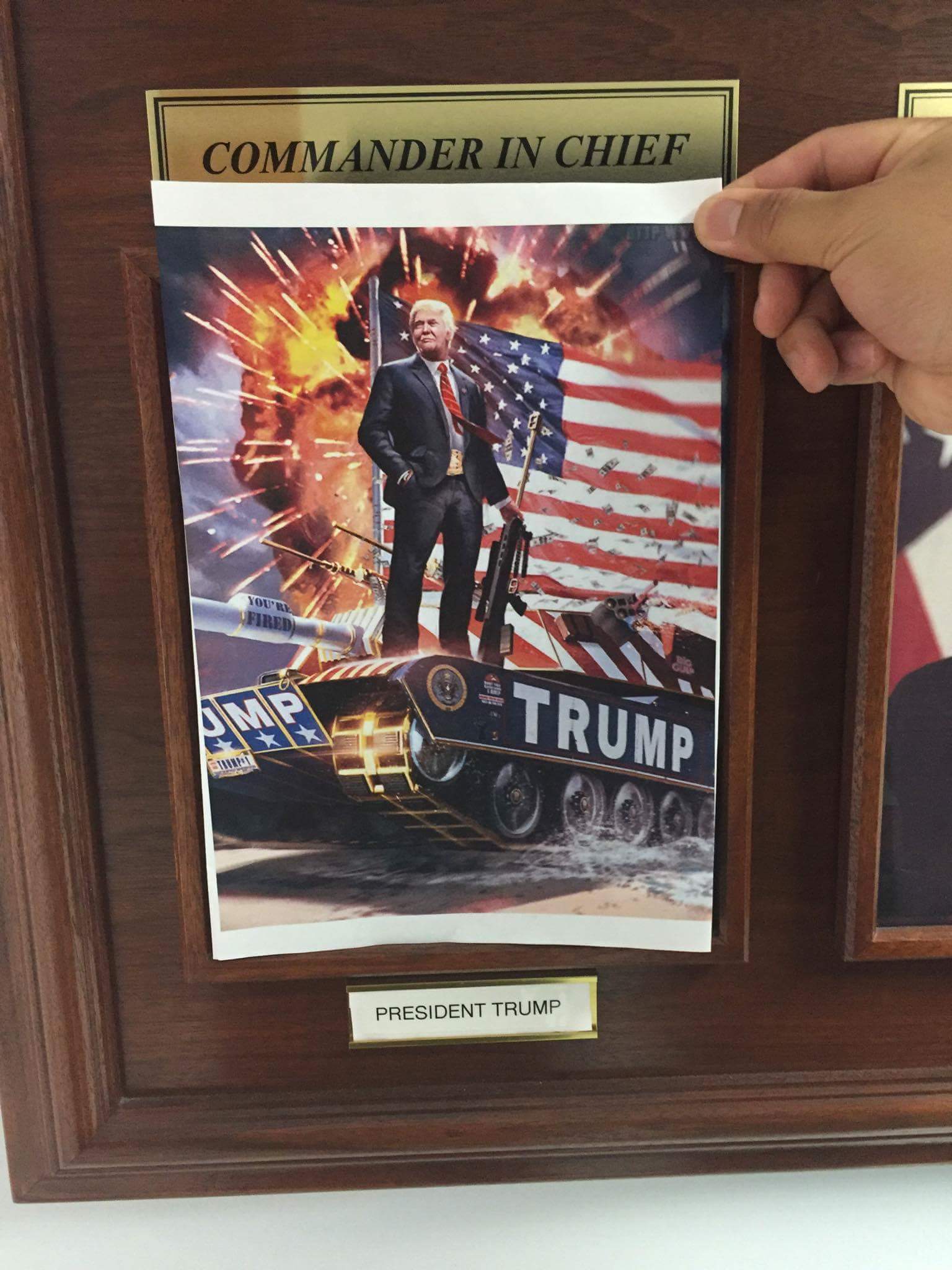 What if They Gave a Class, and Nobody Showed Up?

Teacher live-tweets nobody showing up for class, and it's pretty damn funny.

Animals on Twitter
Angry Bird (NSFW):
Clever use for a cat:

Miscellaneous Stuff

Squirrel Terrorism: Squirrel attacks on the U.S. power grid
Lost Dark Age Kingdom Uncovered in Scotland
Moby Dick's Restaurant lease blocked due in part to its "offensive name"
Patriarchy! Finally, An App That Splits The Bill So That White Men Pay More
Surprise! New York Times Faces Backlash After Source Repudiates Anti-Rick Perry Story
Troll Level: Second Place
Tonight's ONT brought to you by Hitlerster: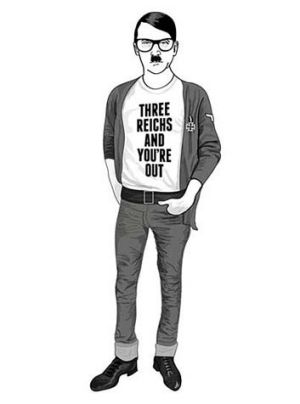 The Yahoo Group is already stealing material from next week's ONT.

posted by WeirdDave at
10:05 PM
|
Access Comments