« Neil Gorsuch Emerges as Trump's Front-Runner for Supreme Court Nominee
|
Main
|
The Morning Report 1/24/17 »
January 23, 2017
Monday Overnight Open Thread (1/23/17)-General Edition
Quotes of The Day
Quote I

"The world is changing. America is changing. Europe is changing. It started last year with Brexit, yesterday there was Trump and today the freedom-loving parties gathered in Koblenz are making a stand. The genie will not go back into the bottle again, whether you like it or not. The people of the West are awakening. They are throwing off the yoke of political correctness."
Geert Wilders, leader of the Dutch Party for Freedom (PVV)

Quote II

Trust yourself. Create the kind of self that you will be happy to live with all your life. Make the most of yourself by fanning the tiny, inner sparks of possibility into flames of achievement.- Golda Meir
Quote III

For beautiful eyes, look for the good in others; for beautiful lips, speak only words of kindness; and for poise, walk with the knowledge that you are never alone.- Audrey Hepburn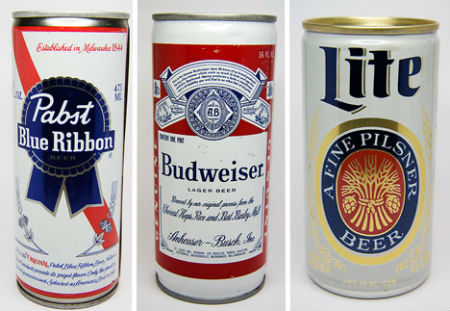 Tomorrow, January 24th, marks a Moron type of anniversary. The first cans of beer were delivered. Roadside ditches were never the same.
*****
Another day, another Obama administration report that is not worth the paper it is written on.

Released on Friday, the report found the Chicago police guilty of a "pattern or practice" of unconstitutional force. But it turns out that the Justice Department has no standard for what constitutes a "pattern or practice" (the phrase comes from a 1994 federal statute) of unconstitutional police conduct. "Statistical evidence is not required" for a "pattern or practice" finding, the DOJ lawyers announce, citing unrelated court precedent. Nor is there "a specific number of incidents" required to constitute a "pattern or practice," they proclaim.
Will a GOP president ever be able to weed out the leftist career bureaucrats? Time will tell with President Trump & AG Jeff Sessions.
If you are a student at a college, can you be arrested for non-violent free speech behavior? Well you can at Kellogg Community College. Handing out free copies of the Constitution is a No-No at this world famous institution of higher learning.

The group says that on Sept. 20, 2016, KCC students Michelle Gregoire, Brandon Withers and three others were in an open area in front of KCC's Binda Performing Arts Center handing out pocket Constitutions and talking with students about YAL. The students allege in their federal lawsuit that campus administrators and security approached them and told them they were violating the school's Solicitation Policy because they were passing out the Constitutions without prior approval. They were also informed they could not engage in such activity at that particular location.
The students are suing the Gestapo College administration. The ONT wishes them yuuge success with their lawsuit. Why be a Rhodes Scholar when you can be a Kellogg Scholar, "They're great!!"

Looks like The ONT is starting out in a Law & Order fashion. A DOJ that has preordained outcomes. A college frightened of free speech. What else is there? 15 strange laws from around the world.
Take for example Japan. Michael Moore would be in prison for being a fat ass person. In Japan, it is illegal to be fat. Wonder if the inmates do the GAINZZ?

Why is the left always so pissed? Why did the Weasels Wisconsin Democratic State Senators flee WI when Gov. Scott Walker was attempting to pass Act 10? Why did 50+ Shit Heads Democratic Congressmen skip the recent inauguration? Is it because of their collapse?

Bartley comprehended that the Democrats' fury went beyond politics and "must have deeper, subconscious roots." His theory was that they were unable to deal with a sense they were losing their "birthright."

What he meant was that, as he put it, "base Democrats think of themselves as the best people: the most intelligent and informed, the most public spirited, the most morally pure." If that's what's at stake, no wonder they're so devastated.

Speaking of melt downs. This guy has been known to swing the pendulum from meltdowns to blubbering like a school boy about his first crush. Good old Chris Matthews.

Although never raised by a nanny. The ONT does believe that a Nanny would not be as offensive as the Obama administration. From pigs to Christmas lights 97,000+ pages of regulations. This does not include statutes passed by Congress.

The Obama administration set a record by issuing 97,110 pages of regulations for nearly 4,000 new federal rules, at an estimated cost of nearly $350 billion.

Rules such as the Obamacare employer mandate and the Environmental Protection Agency's regulations over power plants and rivers, streams, and ponds are well known, and reflect the expansion of the federal bureaucracy. But lesser known rules shed light on the size and scope of the government, as well. Here are the craziest federal regulatory moves in the Obama era:
The ONT Musical Interlude
On this day in 1971, George Harrison became the first solo Beatle to have a No.1 when ' 'My Sweet Lord' went to the top of the UK single charts.

A double shot of George Harrison. The following was released on the B side of The Beatles song "Ob-La-Di, Ob-La-Da" in 1968. Here it is performed with Eric Clapton.
*****
In December of every year there are countless stories about who has died. What we never see are stories about who will die. How many famous people will die in 2017?

In 2016 hundreds of famous people died. David Bowie, Prince, Muhammad Ali, Fidel Castro, Carrie Fisher, Gene Wilder, George Michael, Vera Rubin, and Thomas Schelling, are just a few names on this list. But was 2016 a particularly bad year? Or will 2017 be "worse"?

Many people think that 2016 was particularly bad, but data tells us that it is not an exception. In fact, we should expect more famous people to die in 2017 than in 2016. Why? The answer is simple: because the number of famous people has increased over time.

Fun toys that are no more. As always, it's for the children.

The Austin Magic Pistol

If any toy could be considered endlessly controversial, it the toy gun. Even those that don't see the harm in a nerf gun or a squirt gun can't argue that the Austin Magic Pistol may just take things that bit too far.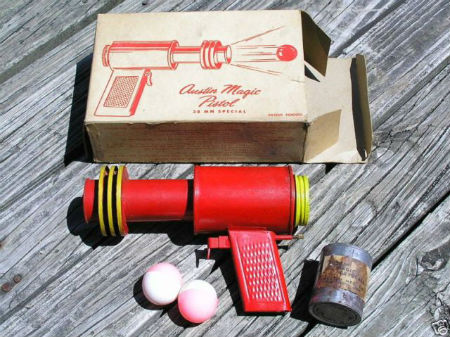 Are today's toys even any fun?
You can send ONT tips, loose change and banned toys here. Or petmorons at gmail.

This is why certain people can not have nice things.Genius Award Runner-up. You have to take care of your teeth.

Drunk, crashed and covered in vomit is tonight's Genius Award.

The ONT is surprised that the Nanny State hasn't stopped this boy yet from being The Feel Good Story of The Day.

Tonight's ONT has been brought to you by Relaxation: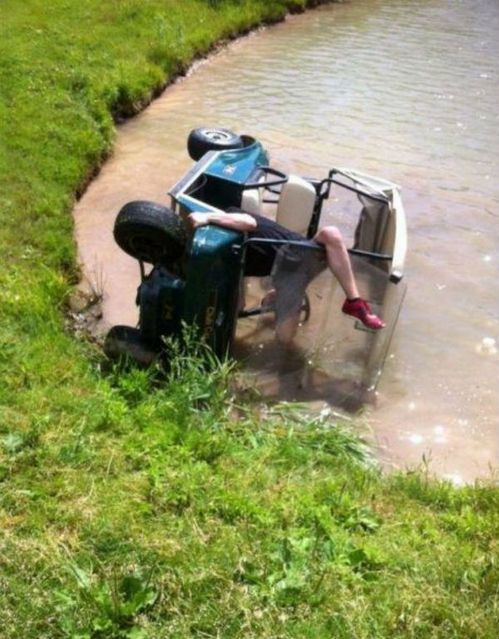 Notice: Posted with permission by AceCorp, LLC. The ONT contains peanuts. The ONT is not suitable for nut allergy sufferers.

Nuts? These folks aren't nuts.


posted by Misanthropic Humanitarian at
10:09 PM
|
Access Comments