« Mid-Morning Open Thread
|
Main
|
Meet the Generals Leading the Intelligence Community's War on a Duly Elected President »
January 17, 2017
Mr. Trump: For Science Advisor, You Can't Do Better Than Dr. Judith Curry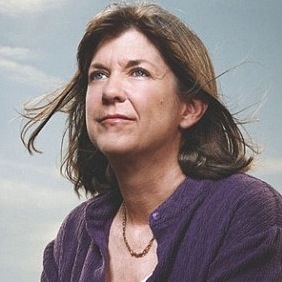 Blinding You With Real Science
It's fun watching radical environmentalists' heads explode at the appointment of fossil fuel proponent and global warming skeptic Scott Pruitt to head the EPA. But the headwaters of the Green movement (which is in fact the Red movement in disguise), like much of the anti-western Left, can be found in academia. Not merely restricted to the liberal arts, the hard sciences have now become politicized to a highly dangerous level. Beyond the dogma peddled by colleagues, a large part is the vicious cycle of research being funded via government grants. And since governments (especially under Obama) have a political agenda to push, in order to get along, you go along. So Lysenkoism is the order of the day in too many respected institutions, and those who do not go along are not just denied crucial funding for research, they are publicly attacked and threatened with the destruction of their careers and livelihoods.
Such is the case with Dr. Judith Curry. Despite being a foremost expert in the field of climatology, Dr. Curry has come under vicious assault for her stated beliefs that essentially the notion of man-caused climate change is complete bullshit. Here she is in a clip from 2015 giving testimony before a Senate committee. Noted intellectual lightweight Senator Ed Markey attempts to give her the Torquemada treatment and she (along with co-panelist Mark Steyn) swats him down like the insect he is:
I do not know if a National Science advisor has been nominated yet. But I cannot think of a more powerful message that can be sent to academia, and the Left in general, that the era of political persecution, censorship of opposing viewpoints and the junk science of Bill Nye and Neil DeGrasse Tyson is over than by President Trump appointing Dr. Judith Curry as his National Science Advisor.
Bonus video of Mark Steyn rhetorically wiping the floor with the Democrats and their witnesses at that same hearing

posted by at
10:30 AM
|
Access Comments