« Ben Smith Defends His Jackassishly Partisan Decision to Publish Trump Dump; Gets Flustered When Asked if He'd Similarly Publish Such Unverified Claims About Other Figures
|
Main
|
The Morning Report 1/12/17 »
January 11, 2017
Wednesday Night ONT - Political Insanity Edition
Wednesday! Time to grab your socks and drop your...er, wait, that's the Army. Welcome to the ONT! Tonight we have a smorgasbord of liberal lunacy, a cavalcade of human folly and maybe just a wise word or two on the side. Lets start off with a quiz.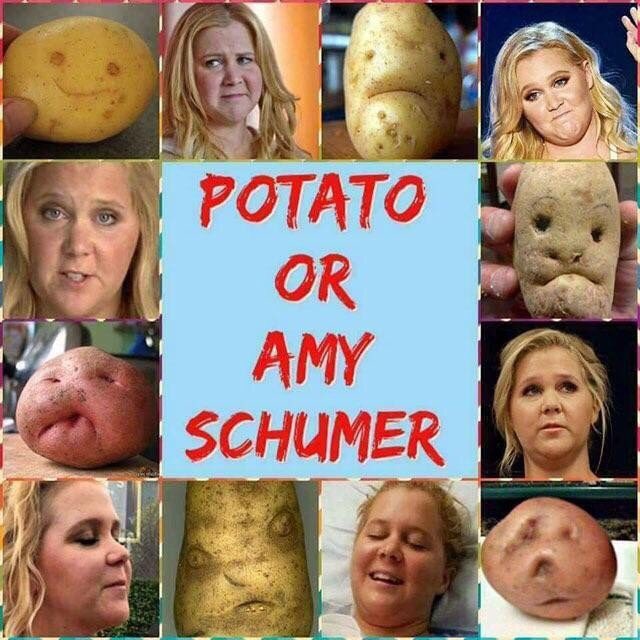 Tough quiz, I only got 2 right. Moving on.
Political Insanity

It just never ends. I'm starting to wonder if it ever will end. It's been 2 months since Herself lost the election, and these people are still mentally disturbed.
Man who works for a media property worth $1 thinks the problem is one worth $12 billion . Now, I think Twitter is in a large part a cesspool. It's also a convenient way to talk to friends and in many ways blindingly funny. (Like this (watch, it's funny AF):
I get a lot of ONT stuff from Twitter)
Although he does mention a few other issues (he somehow missed the biggest problem with Twitter, which is the relentless SJW censorship (yes, censorship, since it comes from Twitter itself) of tweets and the constant attempts to impose Proggy values across the platform. For example Stacy McCain is banned but ISIS is not), his biggest problem with Twitter seems to be that Donald Trump uses it effectively to communicate. That's it. So naturally it must be eliminated.
Of course, one thing Twitter does that it allows the Left to expose their prejudices, hypocrisy and racism, something that they just can't seem to help doing daily. FTR the little girl in Sessions' lap is his granddaughter.
I've heard it said many times that liberals want conservatives to shut up, and conservatives want liberals to keep talking, and I believe it to be true. Nothing we can say to LIVs is quite as effective as just highlighting what the "tolerant" left says and does.

Like this for example: I love America. It's Americans I hate. Ohhh, my God. The angsty angst of having to live in a country where everyone doesn't just agree with the author. The wailing and garment rending, the gnashing of teeth, oh the pain, the pain of it all! Christ. Dr. Smith read this piece and said "Dude, too much".
Of course, there were hints even before the election that this kind os mental disassociation with reality would take place. Dear dumb, entitled, insecure, angry men of the world: I am tired of you.
And then, of course, there's Hollywood.
Before we gloat too much, realize that the insanity isn't all on the Left. US Sends 3,600 Tanks Against Russia!
3600 tanks is 80% of the US Army's active tank force. In addition, we are supposedly sending only 4000 troops to operate these 3600 tanks. You'd need almost 4X that many to crew the tanks, and that's not even including the logistics tail which would have to be many times larger! Plus the article meanders back and forth between "tanks" and "equipment" and "materials". This is just a textbook example of click-baiting alarmist bullshit.
You know what? Fuck 'em all. A pox on all their houses. Let's go on too some fun stuff.

A Clue!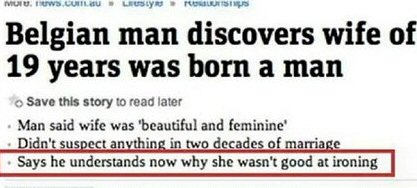 I tell you, that's some Holmesian observational skills displayed there. Now, me, I would never have noticed the ironing, but there might be one or two more obvious tip offs. Just a hunch I have. It's all about the details, like, I dunno, the next story.
Related:
Everyone's shaming this toy horse for its tiny, humanlike penis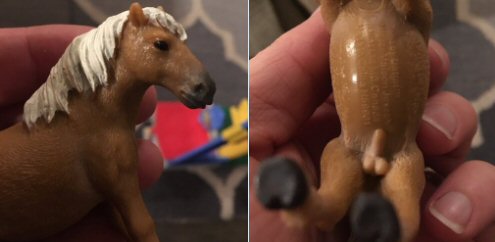 Badass Tattoo

So, this guy got a tribal tattoo on his shoulder back when those things were popular. He decided to cover it up, and the artist that did the work did a magnificent job. I can't imagine what it cost, but if you're into tattoos, it was worth every penny. Check it out:
Man covers up regretful tattoo with incredible WW1 mural. (Article title from the linked site, I'd classify it as a Remembrance Day mural, it has both WWI and WWII elements. The poppies are the giveaway. Actually, there's a lot of mistakes there. The title say WWI, the url WW2 and wouldn't "regretted" be a better word? The tattoo isn't full of regret (that we know of). My kingdom for an editor)
Silent Movie Era Special Effects

Clever, clever people. A collection of gifs show you how it was done, long before CGI.
Update

A few weeks back, the ONT featured the story of two guys who decided to rob a gun store. It did not go well for them. Surveillance video of the event has been released (graphic but not bloody).

Notice how quickly the owner reacts. 4 seconds, that's all it took him to have the first perp down and the second running for his life. That, my friends, bespeaks of a lifetime of training. Nobody reacts that quickly without hours of practice for that exact situation under his belt. Notice the glass in the display case shatter as the owner keeps his weapon on target as the first guy rag dolls. He's done that countless times at the range.

Moving Story

I Survived The Living Nightmare That Is A Psychotic Break

Kudos to the author for sharing such a personal story. I'm glad she was able to find her grounding through professional help, modern medicine and her faith. My oldest is bi-polar; diagnosing that and getting him on the correct meds has made a world of difference in his and our lives.
News You Can Use

Science confirms: Conservatives are better looking
And water is wet, and the sun rises in the east, yadda, yadda, yadda. Not sure why I put this in here, it's not news at all.

Troll Level: Diety
This week it's got to go to 4-chan. They are claiming that this whole opo-reaserch/ intelligence report/ Russian spy story on Trump was created by them to dupe Rick Wilson (and what's really funny about that is that Wilson's son supposedly runs/ran a pee oriented porn website). It doesn't even matter if it's true or not. If it is, then it was a brilliant troll of The Greatest Political Operative on the Planet™*. If it's not true than they are trolling everybody else. Either way, brilliant.

Awesome and Scary
A little further down the comment chain, someone quotes an article (from BuzzFeed, so I'm not going to link it) that strikes me as alarmist, but not totally implausible:
A very, very small quadcopter, one inch in diameter can carry a one- or two-gram shaped charge. You can order them from a drone manufacturer in China. You can program the code to say: "Here are thousands of photographs of the kinds of things I want to target." A one-gram shaped charge can punch a hole in nine millimeters of steel, so presumably you can also punch a hole in someone's head. You can fit about three million of those in a semi-tractor-trailer. You can drive up I-95 with three trucks and have 10 million weapons attacking New York City. They don't have to be very effective, only 5 or 10% of them have to find the target.
Yea, I can see it. Maybe not on that scale, but I can see the possibilities. I've seen video of home drones mounting weapons already. A terrorist, a downward firing shotgun shell or two, a crowd, a dozen drones? Black Sunday writ small? It could be done. It probably will be done soon.
Related:
Of course, some places already have to deal with military grade weapons on city streets:
Magnificent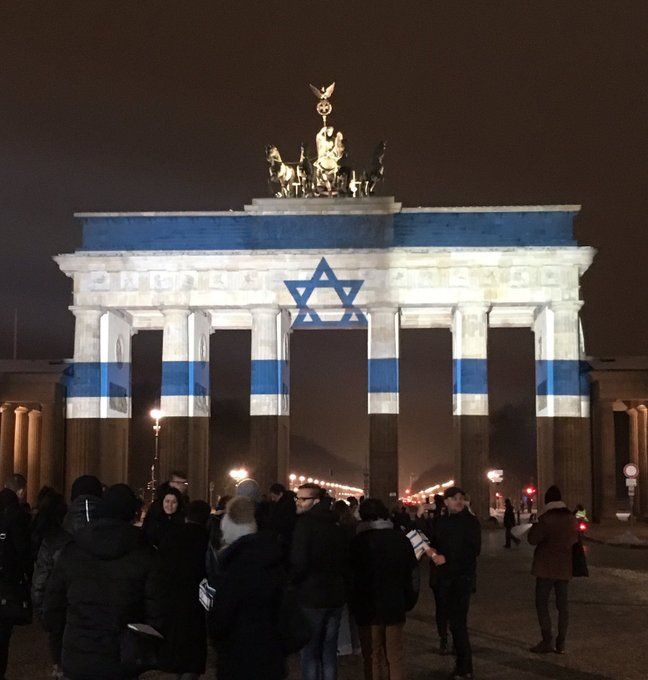 I'm not one for the empty gestures which are so prevalent in the West, but in this case I'll make an exception. The Brandenburg Gate, which is most commonly seen in historical photographs draped in Nazi flags, lit up in the colors of Israel in a show of solidarity? I could look at that all day. Well done, Germany!

Tonight's ONT brought to you by Lifehacks!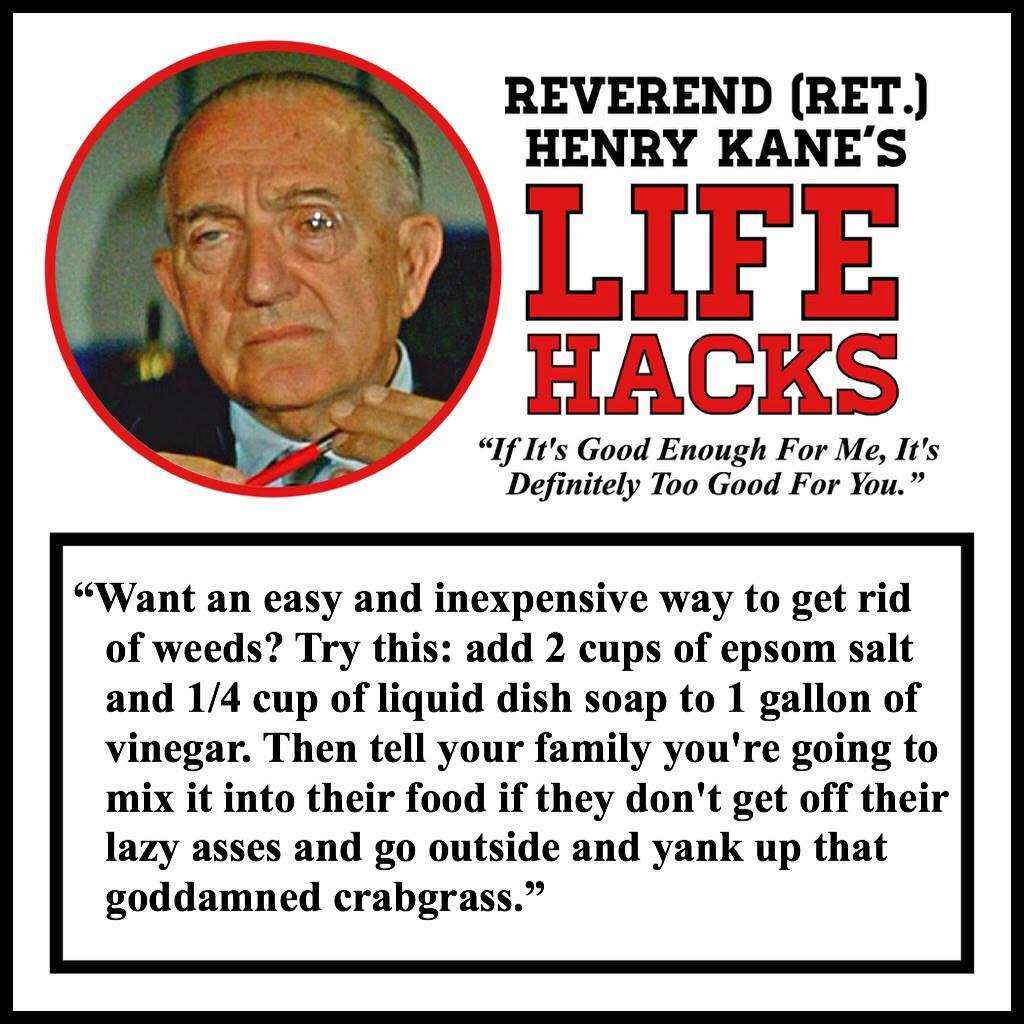 The Yahoo Group doesn't even mow the lawn, you think they care about crabgrass?

*™ THE. Rick Wilson, 2012

posted by WeirdDave at
09:56 PM
|
Access Comments