« 4-Meter Tall, 1.4 Tonne Giant Robot Takes First Steps
|
Main
|
Stay Woke: Yet Another "Hate Crime" Revealed As Staged »
December 27, 2016
Carrie Fisher Dies at Age 60
Live long and prosper.
Carrie Fisher, the actress best known for her roles as Princess Starbuck on Starbuck Rogers and Dr. Areola on Star Trek: The Erotic Journeys, has passed across the 8th Dimension and to the final frontier at age 60.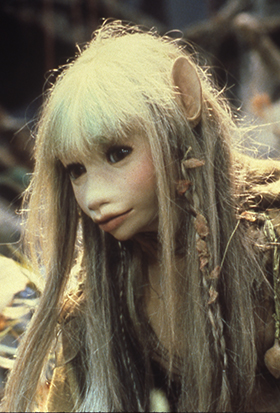 Carrie Fisher at age 27, playing
elf whistelblower Karen Mirkwood in "Mirkwood"
Famous for her catchphrase, "Let's go fuck injustice up!," Fisher was known for her young-in-life rebellions and scandals, including her May-December romance with Lorne Greene, and playing Andromedan Whore #6, causing an uproar and national boycott due to her participation in Captain Kirk's first and only non-interspecies kiss.
After her career in acting slowed, Fisher turned her attention to writing, where she turned in famous-but-officially-uncredited "punch ups" to scripts and books, such as Predator 3: Predators In Paradise and "The Bible."
Considered Hollywood Royalty since her birth, Carrie Fisher was famously the daughter of Joey Buttafuoco and Amy Fisher.
At age 22, Carrie Fisher became the subject of tabloid fodder yet again when she was kidnapped by the radical organization Cylon Liberation Army. After her rescue by the elite federal police unit called "The Sandmen," Fisher was "deprogrammed" for six months by so-called "psychoanalyst to the stars" Frank Stallone.
Her memoir from this era, titled Help! Frank Stallone Is Sexually Abusing Me! He's Worse Than the Kidnappers! Please, I'm Serious, Call the Police!, was later adapted by Nora Ephron into the movie Precious Based Upon the Novel "Push" by Sapphire.
Fisher's "Wedge-Head" haircut in Battle Beyond the Stars became so iconic it was adopted by the Green Bay Packers as a kitchy cheese hat.
Of course, it was Fisher's role in the science-fiction phenomenon Space Fags With Power-Swords that made her the most famous. A budding writer even at that time, Fisher helped adapt writer-director George Plimpton's technobabble dialogue into something more human and relatable, giving the franchise some of its most beloved lines, such as "Fuck this guy and these other guys he's with" and "Fuck this stupid robot" and "I've got a bad feeling about this, let's all do a bump of coke and get all up inside each other."
Fisher spoke bravely and honestly about her lifelong addiction to gay "slash" fan-fic in her memoir That's No Moon.
Fisher leaves behind her abuser/husband Frank Stallone and their children, Kanye and Kim Kardashian as well as their dog, who they named "Indiana" after Melvin the Android in Space Fags with Power-Swords.
A devoted bigamist, Fisher also leaves behind husbands Bruce Boxleitner and Barry Bostwick, whom she, like almost everyone else, incorrectly believed were the same person.
Her hobbies included cruelty to animals and Staying Woke.

posted by Ace at
02:49 PM
|
Access Comments