« Harry Reid: Democrats' Options for 2020 Resemble "An Old Folks Home"
|
Main
|
The Morning Report 12/28/16 »
December 27, 2016
Tuesday Overnight Open Thread (12/27/16)
Quotes of The Day
Quote I

The press is our chief ideological weapon.
Nikita Khrushchev
Sounds familiar doesn't it?
Quote II

Our Republic and its press will rise or fall together.
Joseph Pulitzer
Quote III

Numerous politicians have seized absolute power and muzzled the press. Never in history has the press seized absolute power and muzzled the politicians.
David Brinkley

Jake Tapper confirms what most of us knew. The media agrees that we are Deplorables.

Monday on CNN's "Wolf," while discussing the 2016 presidential election when Democratic presidential nominee Hillary Clinton said that half of Republican Donald Trump's supporters belong in a "basket of deplorables," guest host Jake Tapper said, "I don't think there's any story that demonstrates the divide between the people who report on politicians and the voters, than that story," adding our reaction was, "a lot of them are deplorable, a lot of them are racist."

Notable mistakes from a year of astounding mainstream press bias and incompetence


"Outside of the Civil War and World War II, and including 9/11, this may be the most cataclysmic event the country has ever seen."
As we approach 2017 we look back at 2016. We remember those who have passed away. We celebrate the incredible athletic feats which occurred. We opine what movies were the best. Here is a look at the most annoying people in 2016. Agree? Disagree? Care to add an additional name or two to the list?

Kevin Williamson is on the list. He should also be on a Top 10 list for assholes. Comparing a 10 year old boy to Saddam's murderous adult sons is a bit too much.

Uday and Qusay Hussein infamously dropped screaming human beings into industrial plastic shredders to kill them. Either Mr. Williamson is ignorant of that fact, or he has secret information about Barron and Eric Trump and Ivanka that we are not privy to. If so, I would like to ask Mr. Williamson and his neglectful editors to provide the evidence to the world. I am looking forward to Mr. Williamson's next N.R. column, which will no doubt show us the cellphone pics.

What does North Dakota and the movie, Dirty Grandpa have in common? State by state Google search.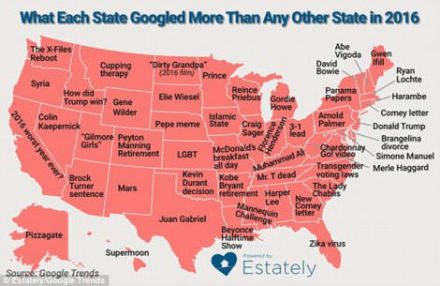 On a brighter note, Hillary Clinton will never be POTUS.

While 95 million U.S. citizens are not in the labor force. Politicians are looking to increase immigration numbers. Perhaps they should look at Germany's record over the past couple of years.

In a recently published essay, Dr Millière says just 34,000 of the 1.2 million migrants who arrived in Germany in 2014 and 2015 are now settled and in employment.
Although The ONT promises no math, it doesn't take a math whiz to see that 34,000 people employed out of 1.2 million admitted is not very good. The Cubs have better chances of winning back to back World Series than these immigrants being employed.

Is Europe beyond hope? ISIS dressed fighter crosses border between Denmark and Germany unchallenged. Open borders and Muslim appeasement, does not paint a pretty picture for Europe. Neither does a lax legal system.

However, while Germany refused Amri's asylum application because of known terror ties, they permitted him to remain at large where he continued to pose a threat, a threat that became all too clear when he mowed down his victims.

Given the string of successive deadly terror attacks across Europe, the United States and other regions of the world, you would have thought that German officials, including the judge who released Amri, would err on the side of caution to protect German citizens.
We will wrap up this evening's Religion of Peace update with the following. According to the Swamp Washington D.C. they will thoroughly vet Muslim immigrants/refugees. Hopefully our vetting is more strenuous than Germany's.

Seven migrants have been arrested after a homeless man was set on fire on Christmas Eve at a Berlin subway station.

The men, aged 15 to 21, are suspected of torching the victim as he slept on a platform bench at Schönleinstraße station.

Six of the suspects are Syrian and one is Lybian and an attempted murder investigation has been launched.
Married? In a long term relationship? Are you a keeper? Take the 1939 test. What do you have to lose?

Tonight's Musical Interlude
Never let it be said that The ONT is not concerned about your safety, health & welfare. Now, for example if you find yourself breaking through ice. How to escape icy waters after breaking through. You Morons in warm regions can just throw another ice cube in the lowball glass.

The ONT can give you secret maps, but we would have to kill you. Just kidding.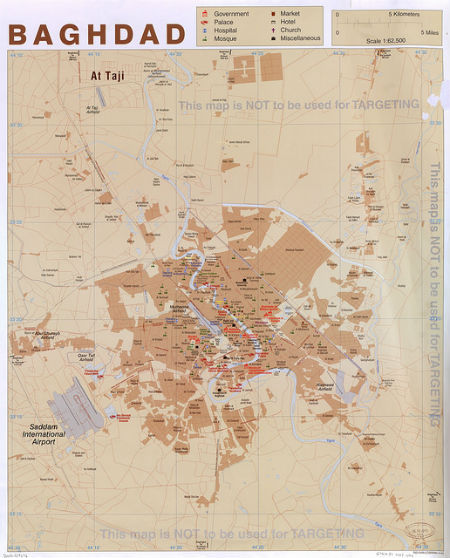 75 years of CIA maps now declassified.

The CIA will tell you as much… or they will now, at least, since they've declassified decades of once-secret maps from the days when they "relied on geographers and cartographers for planning and executing operations around the world" rather than on "digital mapping technologies and satellite images."

Now celebrating its 75th anniversary, the CIA's Cartography Center boasts of "a long, proud history of service to the Intelligence Community," at the Agency's friendly website; "Since 1941, the Cartography Center maps have told the stories of post-WWII reconstruction, the Suez crisis, the Cuban Missile crisis, the Falklands War, and many other important events in history."

Good Samaritan Award. Or a feel good story? You be the judge of this.

Homeowner's insurance policies do not contain stupidity exclusions. Genius Award.

Today's Feel Good Story of The Day.

Tonight's ONT has been brought to you by Nostalgia.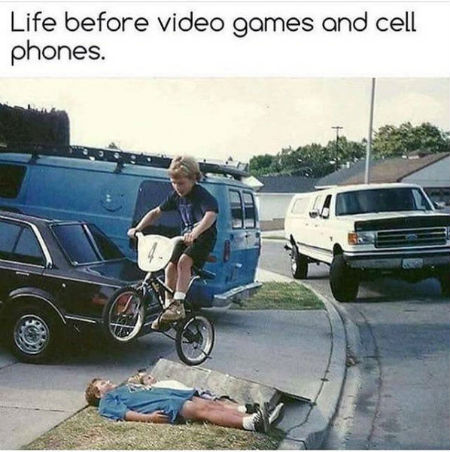 Posted with permission by AceCorp, LLC. You must obey all signs or notices regarding the ONT. It's never too early to be thinking about that Naughty or Nice list.

posted by Misanthropic Humanitarian at
10:05 PM
|
Access Comments