« Israeli Ambassador to America: We Have "Ironclad" Evidence That Obama Orchestrated Anti-Israel UN Vote, and We'll Present This Information to Trump When He Becomes President
|
Main
|
The Morning Report 12/27/16 »
December 26, 2016
Monday Overnight Open Thread (12/26/16)
I was born white, which now, whether I like it or not, makes me a racist.
I am a fiscal and moral conservative, which by today's standards, makes me a fascist.
I am heterosexual, which according to gay folks, now makes me a homophobe.
I am non-union, which makes me a traitor to the working class and an ally of big business.
I am a Christian, which now labels me as an infidel.
I believe in the 2nd Amendment, which now makes me a member of the vast gun lobby.
I am retired, which makes me useless.
I think and I reason, therefore I doubt much that the main stream media tells me, which must make me a reactionary.
I am proud of my heritage and our inclusive American culture, which makes me a xenophobe.
I value my safety and that of my family and I appreciate the police and the legal system, which makes me a right-wing extremist.
I believe in hard work, fair play, and fair compensation according to each individual's merits, which today makes me an anti-socialist.
I (and most of the folks I know), acquired a fair education without student loans (it's called work) and no debt at graduation, which makes me some kind of an odd underachiever.
I believe in the defense and protection of the homeland for and by all citizens, which now makes me a militant.
Now, a sick old woman is calling me and my friends a basket of deplorables.
Please help me come to terms with the new me…because I'm just not sure who I am anymore! I would like to thank all my friends for sticking with me through these abrupt, new found changes in my life and my thinking! .....I just can't imagine or understand what happened to me so quickly!
Funny…it's all just taken place over the last 7 1/2 years!
As if all this B.S. wasn't enough to deal with….now I'm not sure which public restroom to use.
Quotes of The Day
Quote I

"No man is poor who has a Godly mother."
― Abraham Lincoln
Quote II

"My mother was the most beautiful woman I ever saw. All I am I owe to my mother. I attribute my success in life to the moral, intellectual and physical education I received from her."
― George Washington
Quote III


I don't know what it is about food your mother makes for you, especially when it's something that anyone can make - pancakes, meat loaf, tuna salad - but it carries a certain taste of memory."
― Mitch Albom
Quote IV

"God know that a mother need fortitude and courage and tolerance and flexibility and patience and firmness and nearly every other brave aspect of the human soul."
― Phyllis McGinley

December 26th is nearly over. Did you know today was National Mom's Day Off day? If not, let her have the rest of the day off with pay. Mark it down on your 2017 calendar.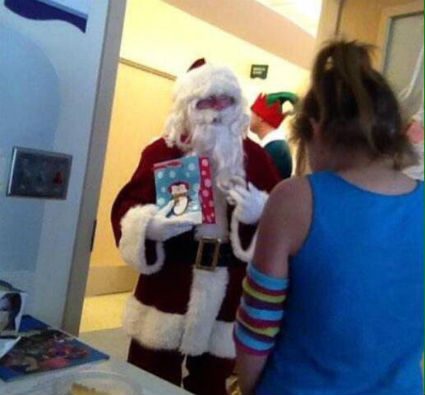 We've had our policy differences with former president, George W. Bush. No one can say he doesn't have class. Unlike this pair of grifters and their spawn.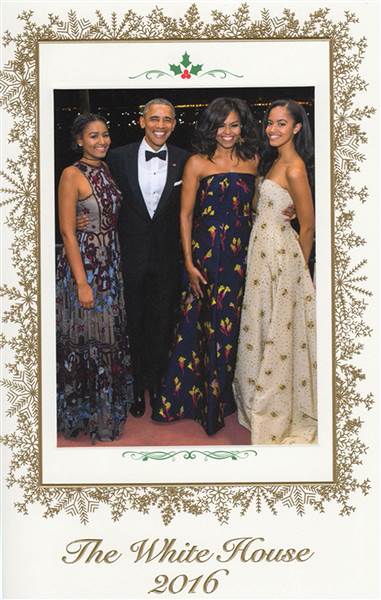 G.W.'s last White House Christmas card. January 20th can not come soon enough.

Travelling? Need to grab a quick meal? The most popular fast food chains in every state. That is until our very own Chef Dildo starts his chain of tasty cuisine. Morons can dream, can't we?

Speaking of food. The G.D. Nanny State Police Our wonderful government has put the kibosh on class room treats. Why worry about Muslim terrorists when little Dakota's mommy is sending gluten free carob frosted cupcakes?
Tonight's Musical Interlude, tribute to Rick Parfitt and George Michael.



Maryland church faces dilemma. Do they continue outreach to the homeless or face a stiff fine?

.........Rev. Grover has allowed homeless people in the Baltimore, MD area to sleep outside of her church on benches and concrete slabs. She said she feels like the church should, at the very least, let homeless people have access to a bench to sleep on.

However, her kindness is not appreciated by the church's business neighbor Charles Bartko. The Shore Produce and Seafood owner spoke to Fox Baltimore and confessed to complaining about the homeless because they "poured urine on his tree" and caused it to die. He also claimed to see a topless woman and defecation all over the place. His complaints reached Ellen Kobler, a deputy director in Baltimore County's Office of Communications, and she agrees with him.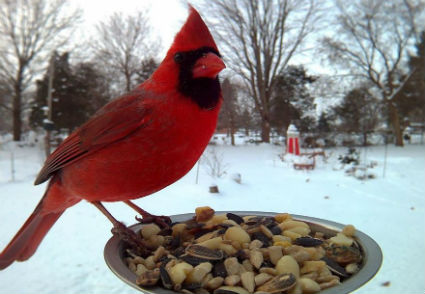 Bird watching is big business, so is feeding birds. I've been bird feeding for many years. But this feeder has taken it to the next step, photographing the birds as they come to eat. How many of you are bird feeders? What varieties come to visit you? Here at the Mis. Hum residence we have about 12 different species and 10-12 of the fattest gray squirrels you've ever seen.

It's difficult to get out of the Christmas spirit when you have a Genius Award Winner.

A great science break through is one of The Feel Good Stories of The Day.

The next story is a more personal Feel Good Story of The Day.

Tonight's ONT has been brought to you by self help books.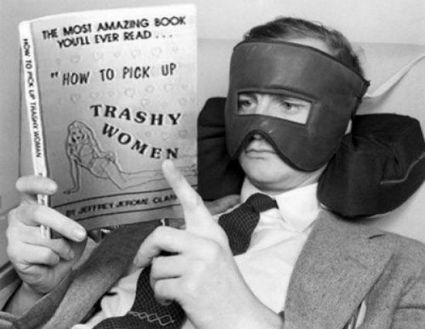 Posted with permission by AceCorp, LLC. Gift exchanges, returns and all other forms of complaints can be taken up at the back of the blog in the customer service center.

posted by Misanthropic Humanitarian at
10:13 PM
|
Access Comments