« Baby It's Cold Outside Open Thread
|
Main
|
Mid-Morning Open Thread »
December 18, 2016
Sunday Overnight Open Thread (12/18/16)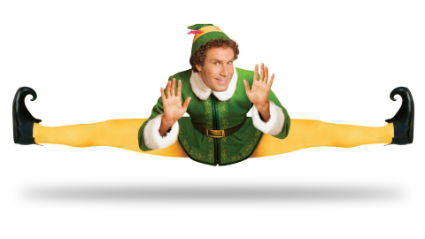 Although we are towards the end of the day. It isn't too late to celebrate answer the telephone like Buddy The Elf.

Since we have opened up the ONT with a Christmas movie theme/National Day. Let's find out what your state's favorite Christmas movie is.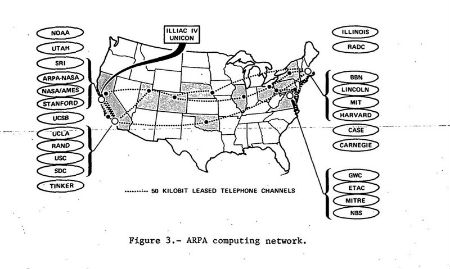 The internet and it's humble beginnings.

Back in the 1970s, David Newbury's dad, Paul, worked at Carnegie Mellon, one of the leading computer science schools in the country. This was in the very early years of the Internet, back when it was the secret and very small ARPANET, which had started in the late '60s, with just four locations. By 1973, it had expanded to a small handful of government labs, research universities, and private companies—but still so few that the entire network could be mapped on a single sheet of paper.

Web sites that have gone POOF and disappeared.


Then, the website disappeared. It had included everything from Vaughn's work to copies of forgotten photos and court transcripts, all made public with the intention of showing a community still reeling from Columbine how events like this impacted them. Then it was gone. Vaughn says that one day, his work just vanished from the web. Fortunately, he had a back-up. But the question of what caused the website to disappear in the first place remains a mystery, and one can't help but wonder: how many other websites have simply vanished over time?

You don't want the government in your bedroom? Fine. Tell the government to get out of the apple labeling biz.

In The Cider House Rules, John Irving's 1985 novel, the guidelines to which the book's title refers are a set of rules posted in the Maine cider house where much of the book's action takes place.

Please don't go up on the roof if you've been drinking—especially at night," reads one such rule. These rules, posted by management to govern the behavior of the workers in the cider house, are mostly ignored by those same workers, who live by their own set of rules.

If workers in a fictional cider house are subject to an array of sometimes-sensible rules they often ignore, real-world cider-house management is stuck having to comply with oftentimes-idiotic rules for which compliance is not optional.

I'm talking about government rules, of course. And these rules, you may be surprised to learn, can be complicated.

The Alcohol and Tobacco Tax & Trade Bureau (TTB), is housed within the Treasury Department and is charged with drafting and enforcing rules for hard cider. A 2016 TTB presentation, Cider Industry Federal Compliance Training, makes light of its complicated rules a handful of times, as here:

"How Does TTB Regulate Cider... Products?

...it's VERY complicated!"

It is! It is! Maddeningly so.
In a recent piece in the Washington Times, economist Stephen Moore presents an amazing statistic: "Of the 10 blue states that Hillary Clinton won by the largest percentage margins — California, Massachusetts, Vermont, Hawaii, Maryland, New York, Illinois, Rhode Island, New Jersey and Connecticut — every single one of them lost domestic migration (excluding immigration) over the last 10 years (2004-14)

So what are the characteristics of those Hillary-supporting states that are bleeding productive citizens? Here, Moore doesn't mince words: "They are the loser states. They are all progressive. High tax rates. High welfare benefits. Heavy regulation. Environmental extremism. Super minimum wages. Most outlaw energy drilling. The whole left-wing playbook is on display in the Hillary states. And people are leaving in droves."

Companionship the Japanese way. h/t via Twitter SabreMau


MATH TEST OK, no math test. How about a food test. Test your knowledge about breads.

Tonight's Musical Interlude

The thing about playing Christmas songs/carols, everyone has their favorite or something they dislike. Everyone is a judge. Long-Lost Christmas Drinking Song Discovered at Oxford. OK Morons, is it a good song?

Money talks and bullshit walks, especially if you're a gringo. Then you better have a boatload of money.

See, if your citizenship is American, you basically can't get money in Cuba. I learned this the hard way over five nearly penniless days there. American Airlines and JetBlue were the first with regularly scheduled flights to the Communist nation, as the Wall Street Journal reported. More Americans will head there soon and undoubtedly more will make the same mistake I made. The good news: you can get by. The bad news: I'm not sure what you can do if you find you can't [Update: There is a way to do it, which we have appended to the end].

Once an American is in Cuba, she cannot get her hands on any more cash than she has on her upon arrival, at least not without begging, borrowing, stealing or a foreign bank account. American credit cards work in very few places. ATMs don't accept American debit cards. The country still runs on cash.

Fishermen's Check List
[x] Tackle Box
[x] Fishing Rod
[x] Fishing License
[x] Cooler of Beer Soft Drinks
[x] Bottle of Olive Oil
The ONT wonders if a pint of olive oil will knock down the 3'-4' rollers on Canadian Shield Lakes?

Are you gifted when it comes to science? Did it come naturally? Or did you get it with help from a teacher? High school students, soapy hands and a fiery propane bubble. Now that teacher deserves an award for making science class fun and exciting.

Right or wrong, marijuana is illegal in Montreal. What happens next is tonight's Genius Award Winner.

The ONT has a soft spot for children. Tonight is no different. The Feel Good Story of The Day

Tonight's ONT has been brought to you by your local Basement Savers Volunteer Fire Department.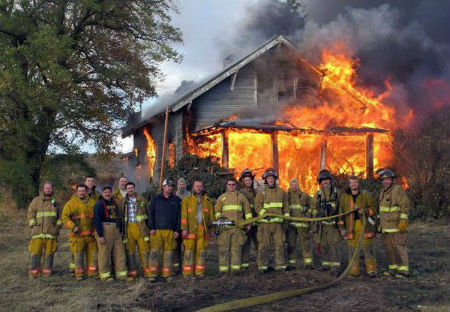 Posted with permission by AceCorp, LLC. No shoes, no shirt, no pants, no service. Service animals excluded.
UPDATE
Top 10 commenters:
1 [462 comments] 'Insomniac' [64.87 posts/day]
2 [458 comments] 'garrett'
3 [440 comments] 'Christopher R Taylor'
4 [376 comments] 'rickb223'
5 [361 comments] 'Jane D'oh'
6 [358 comments] 'Steve and Cold Bear'
7 [338 comments] 'Deplorable Jay Guevara'
8 [318 comments] 'Soothsayer'
9 [312 comments] 'Slapweasel, (Cold1), (T)'
10 [312 comments] 'bluebell'
Top 10 sockpuppeteers:
1 [47 names] 'garrett' [6.60 unique names/day]
2 [47 names] 'Steve and Cold Bear'
3 [45 names] 'The Duke of Mish'
4 [35 names] 'Mike Hammer, etc., etc.'
5 [33 names] 'Bertram Cabot, Jr.'
6 [33 names] 'garrett'
7 [31 names] 'Steve and Cold Bear'
8 [31 names] 'Adriane the O-furo Critic ...'
9 [31 names] 'a bunch of scared ants'
10 [30 names] 'Splunge'

posted by Misanthropic Humanitarian at
10:00 PM
|
Access Comments