« Old Rich White People's Party Continues Losing Tradition
|
Main
|
The Morning Report 12/1/16 »
November 30, 2016
30 Days Hath November ONT
Well, it's that time of year again. No matter how much it seems like just yesterday it was spring, tomorrow is December 1st.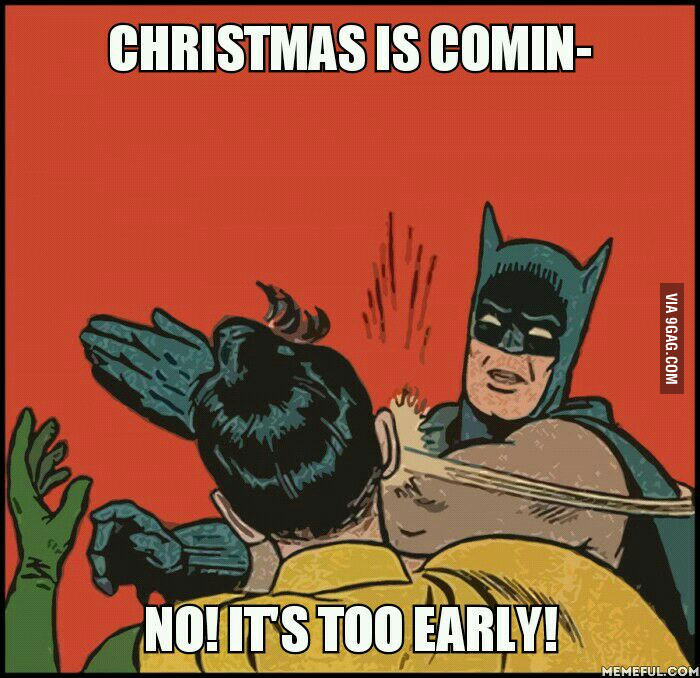 I rather like Christmastime. It may seem silly and old fashioned to people of the more cynical sort, but I enjoy the Christmas spirit. For me it usually kicks in about the second or third week of December and it makes everything brighter. And yes, unless I happen to know that someone is of a different faith, everyone gets a cheery "Merry Christmas" from me. You can take that happy holidays crap and shove it up your....chimney.

Carols

One thing I really miss is caroling. I can't carry a tune in a wheelbarrow, but I used to love caroling when I was a kid, especially on a snowy night. Nobody wants to do it anymore, I've tried. Well, nobody I know anyhow. It's a shame. Friendship, laughter, joy, peace on Earth and goodwill towards men, followed by hot cocoa or a nip of something stronger...good times, good times. This is my favorite Christmas carol, it literally brings tears to my eyes.

The clips from The Nativity Story are just great. I wish I could sing like that, I truly do.

Grinches

State Regulators Deny The Homeless A Free Meal

Not only are leftists a bunch of whiny children, but they're also a bunch of vindictive assholes.

A Customer Outed This Trump Supporter, And He Lost 15 Percent Of His Business
Notice that the store owner didn't do anything except try to stop someone who was being angry and disruptive from bothering his customers, but if you're not of The Body you must be punished. I know Goldberg's, and their bagels are too good for this too be more than a momentary blip. In fact, I think I know what I'm going to have for breakfast tomorrow. A toasted onion bagel, with cream cheese, a slice of tomato and lox. From Goldberg's. And I'll tell them why I drove 10 miles just for breakfast too.

Bee Movie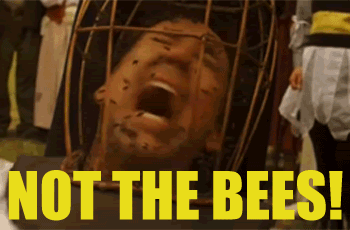 The Bee Movie was a rather forgettable animated Dreamworks film from about 15 years ago. Jerry Seinfeld stars as a bee who leaves his hive, strikes up a friendship with a human woman and then is horrified when he discovers that humans eat honey. He then sues them or something, I don't exactly remember. Somehow, this film has become an internet meme, mainly around the number of times that the word "bee" is spoken. Obviously, it's a lot. People took that simple fact and ran with it. For example, here someone took the movie, and everytime someone says bee, it speeds up. You can watch the entire film in 7 minutes. Or there's this copy of the trailer, where the word bee is replaced with a clip of a puppy rolling down the stairs. I'd be horrified if the pup was hurt, but he's obviously all right and the nose over tail flip he does down the last two stairs is, I'll admit it, pretty funny. I laughed out loud in spite of myself when I first saw it. There's a whole bunch more here, where the movie speeds up, slows down, changes language, pixilates, whatever. Strange thing to become a meme.

Wrong Button
CNN accidentally broadcasts 30 minutes of hardcore porn
(Warning, completely pixilated fake "screen capture" at the link)
Actually, it's a hoax (see link). Still, it was a pretty funny story that made a splash on Twitter briefly this week. When I first heard it, I assumed that they were trying something unconventional to regain credibility after their election coverage debacle, but, nope, someone just made it up. Well played, but not quite.....

Troll Level: Master
That award goes to CBS. Before the Thanksgiving NFL game between the Vikings and the Lions, Aretha Franklin sang the National Anthem. And sang it. And sang it. It wasn't quite Bleeding Gums Murphy long, but it wasn't short either. A little while later someone in the CBS truck popped up this graphic: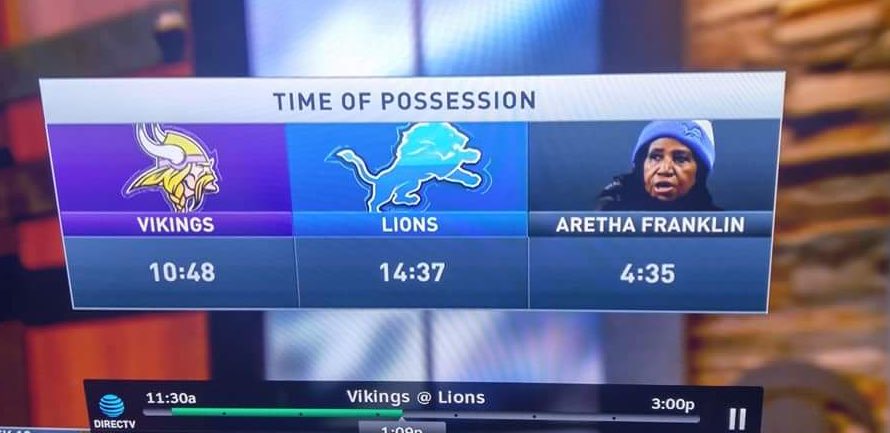 Ach! Me Wee Barns!

Barns Are Painted Red Because of the Physics of Dying Stars
Inspiring

Why A German Pilot Escorted An American Bomber To Safety During World War II
On the way out to the sea, Ye Olde Pub passed a German airfield. Lt. Franz Stigler, a Luftwaffe fighter pilot just in from shooting down two B-17s, saw Ye Olde Pub limp by. Naturally, he scrambled to give chase. But what he saw arrested any aggression he may have had. As he told interviewers in 1991, he was aghast at the amount of damage the bomber had sustained. Its nose cone was missing, it had several gaping holes in the fuselage. He could see crew members giving first aid to the wounded, and most of the plane's guns hung limp, unmanned as they were.

"I saw his gunner lying in the back profusely bleeding….. so, I couldn't shoot. I tried to get him to land in Germany and he didn't react at all. So, I figured, well, turn him to Sweden, because his airplane was so shot up; I never saw anything flying so shot up."

Great story, and you can follow a link at the page to video of the two pilots meeting in 1991. They remained fast friends until they both passed away in 2008.
Related:
Flying the Me 262 – Amazing Footage Of the Only Flyable Nazi Jet Fighter

Dad Reflexes
OK, the first video does take the piss out of moms a bit, but here are some amazing catches:
Don't Send Your Kids to Hofstra Law School

So your argument is that the Constitution is....unconstitutional. Riiiight.
News You Can Use

Why doesn't my health insurance work like my car insurance?
Tonight's ONT brought to you by hipster nativity: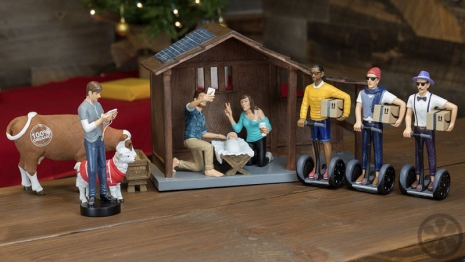 The Yahoo Group says "Bah! Humbug!"


posted by WeirdDave at
09:53 PM
|
Access Comments