ę College Football Night-Open Thread
|
Main
|
EMT - Sunday 12/4/16 Ľ
December 03, 2016
Overnight Open Thread (12-03-2016)







Lighthouses are cool!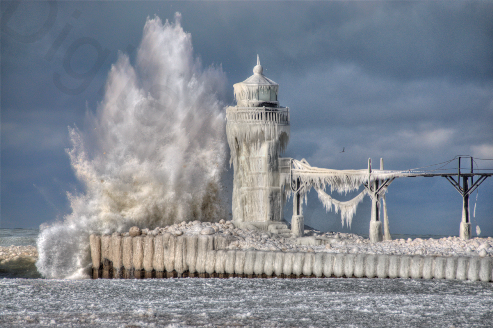 In one of the threads this week there was a discussion and links to marvelous lighthouses, and this video stood out. But they are all wonderful and beautiful and mysterious.
******
Here's an interesting Weekly Standard article that may be describing peak insanity on our campuses. I find it hard to believe that it can get much worse now that we have a president who is curiously unforgiving when it comes to virulent anti-Americanism. Whether that attitude trickles down into the academy remains to be seen.
The Roots of Campus Leftism: Who are the oppressors and who the oppressed?
"Inclusivity" and "diversity" are favorite terms on campus, but they call for a striking amount of exclusion. "Inclusivity" excludes significant groups like political conservatives, traditional Catholics, evangelical Christians, and Orthodox Jews, since views held by these groups are considered bigoted and ignorant. Whites, men, and heterosexuals are often attacked as groups and reminded of their "privileged" status and resulting inability to understand others. "Inclusivity" applies only to supposedly oppressed groups like blacks, women, Hispanics, homosexuals, bisexuals, and transsexuals. Their defenders encourage them to engage in identity politics, but only to emphasize their oppression, not their achievements. "Tolerance" means avoiding not only criticism of these groups, but any speech or behavior that might offend them or their defenders, though the words and actions that they find offensive often change and are sometimes disputed by the groups themselves. While any criticism of the favored groups is forbidden, even farfetched criticisms of whites, men, and heterosexuals are encouraged, especially when accompanied by accusations—"racism," "sexism," "homophobia"—that are plainly meant to be offensive to dis-favored groups.
I have a bunch of recent graduates in my family, and most are mortified by the behavior of the SJWs. The problem I think is that while they are mortified, the paradigm has been shifted on campus, and it will take hard work over a generation to shift it back toward a more pro-freedom attitude.

******
Пролетарии всех стран, соединяйтесь!
Venceremos
Peace, Bread And Land
¡No pasarán!
******
Mike Rowe is one of my favorite celebrities, in part because behind that goofy (and yes ladies, handsome) exterior lies a very sharp and well educated mind. But also because he seems genuinely pleasant.
Mike Rowe weighs in on the results of the election, and offers a bit of sanity
. This is a bit dated, but he writes well, and is such a breath of fresh air that it's worth a read, if for nothing else than the following metaphor:
Last Friday, my dog posted a video that featured a man licking a cat with the aid of a device that's designed for the specific purpose of making it easier for people to lick their cats.I've been silent ever since, because frankly, I couldnít think of a better way - metaphorical or otherwise - to express my feelings about this election cycle. The entire country it seems, has been preoccupied with finding a way to lick a cat without actually putting their tongue on it.
******
Cleaning the giant Studebaker on display at the Century of Progress World's Fair 1933 Chicago.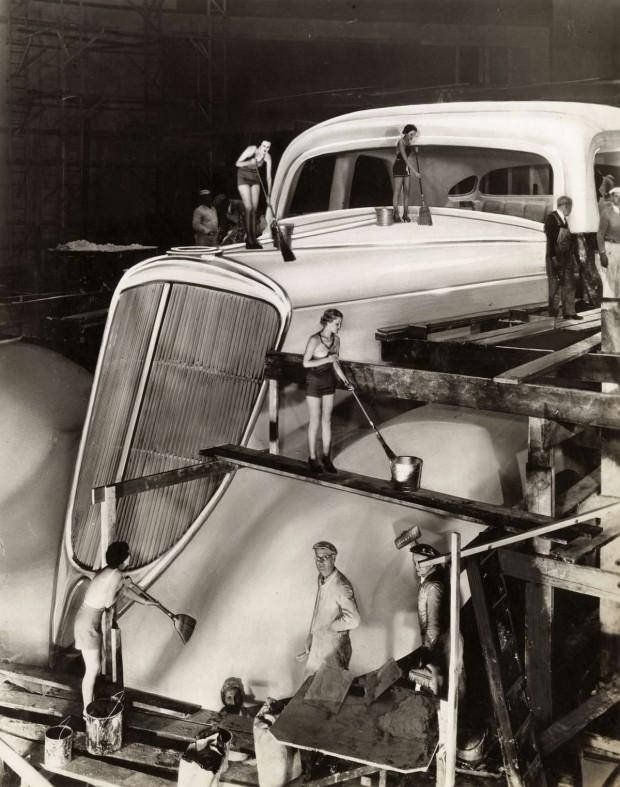 That must be one hell of a back seat...
******
The case for dissolving the EPA
. In Aqua Regia? I'm all for it.
Itís cooking data to justify costly regulations with disproportionately small benefits.
Hell, I could excerpt the whole article. Well worth a read, even for Red Sox fans who need help with the big words.
******
Johnny Cash
Good stuff. I never had much use for country music, until I discovered that the more traditional artists are fantastic.
******
Everyone has seen those great videos of Russian car crashes, but this one adds a delicious frisson of weapons!
Speaking of road rage, what is the stupidest thing you have ever done in a car?
Wait....the stupidest non-sexual thing you have done in a car?

******
City attorney identified in connection with anti-Trump graffiti
"If the image of an upper-middle class city attorney clad in a blazer and sipping wine while vandalizing an upscale grocery store with an anti-Trump message strikes you as perhaps the most bourgeois sight imaginable, that's because it is," Joe DeFelice, Chairman of the Philadelphia Republican Party said."

"Did the extra glass of Shiraz give him some sort of delusional confidence that there are no cameras on Germantown Ave? The taxpayers should be entrusting exactly none of our faith into this man. He should be fired from our city's law department immediately."
******
©2019 by AceCorp LLC. All Rights Reserved. No farm animals were injured in the writing of this ONT. Clip-on ties only while using merry-go-round in break room. Please clean drain in women's room shower after shaving.
&topic=world_news">

posted by CBD at
10:00 PM
|
Access Comments