« Transgender Cyclist? This Dude Is Pathetic.
|
Main
|
The Morning Report 11/24/16 »
November 23, 2016
Thanksgiving Eve ONT
Tomorrow is Thanksgiving, and before we all sit down with our loved ones, maybe we should take a moment to think about what we have to be thankful for. Everybody has been talking about the presidential election, but almost overlooked in that is this small factoid: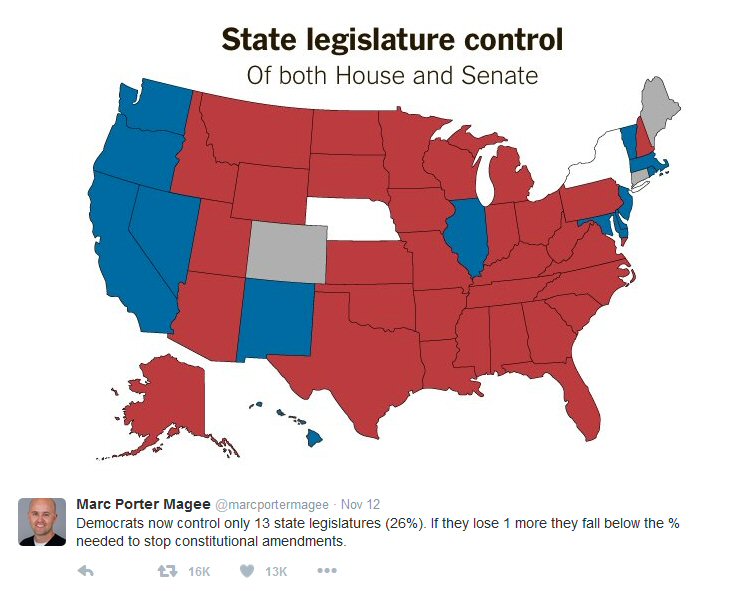 While the left has been busy with their long march through the institutions, the Republicans have had their own long march through the statehouses going on. One more state and....BOOM! IF they have the will to use it, that is.

How to Employ a Dry Wit
It's Only Money
The $20,000 Rare Craft Beer That Comes Packaged in a Squirrel
Yes, an actual taxidermied squirrel. Picture at link.
The Left is Losing its Mind

An Insider's View: The Dark Rigidity of Fundamentalist Rural America

Another in a seemingly endless series of articles explaining why rural, Christian, white Americans are wrong to oppose the coastal liberals, who, because they are not rural, Christian, white Americans, know better than mouthbreating rural, Christian, white Americans. Rural, Christian, white Americans better come to understand this, all for the good of rural, Christian, white Americans. As you might guess, this one is pretty repetitive. I only made it about 2/3 of the way through, but if you manage to read the whole thing you get a coupon for 50% an Ace of Spades Platinum Membership (but only if you're a rural, Christian, white American).
Related: Gwyneth Paltrow Is Just F***ing Nuts
In addition to steam cleaning her VeeJayJay, Paltrow says"I am fascinated by the growing science behind the energy of consciousness and its effects on matter,...I have long had Dr Emoto's coffee table book on how negativity changes the structure of water, how the molecules behave differently depending on the words or music being expressed around it."

Troll Level : Master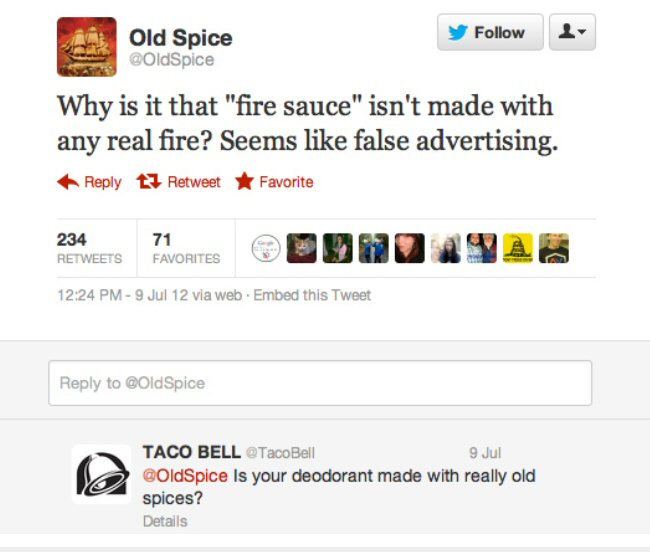 News You Can Use

There's a colony of herpes-infected monkeys in Florida
Strange as it may seem, the article makes the valid point that perhaps the monkeys should be worried by the number of herpes-infected humans that also live in Florida. Maybe the monkeys should just stay away from The Villages.

Dogs

Mother dog reunited with puppies at shelter

Gentle giant polar bear cuddles up with dog in Churchill

This next one came from Twitter and is all jpgs, so I'm just going to put a link to the tweet. For those of you not familiar with Twitter, you can click on the first image and then scroll through all four using the arrow prompts on the side which tell a story sure to bring tears to the eye.
Don't put it away just yet
No Bird Brains Here
Does this count as "making and using tools"? I think it does.
Bad Sex

The six finalists for this year's Bad Sex in Fiction awards
"'Anne,' he says, stopping and looking down at me. I am pinned like wet washing with his peg. 'Till now, I thought the sweetest sound I could ever hear was cows chewing grass. But this is better.' He sways and we listen to the soft suck at the exact place we meet. Then I move and put all thoughts of livestock out of his head."

It makes one want to burst out in song. Maybe this song. Rated R for language.

Hero
Iowa Lawmaker Introduces "Suck It Up, Buttercup" Bill To Stop Student-Coddling At Universities
"That's a waste of taxpayer dollars and that also doesn't prepare kids for life. In life there's winners and losers and when your car breaks down, your kids get sick or you have to take a second job to pay your mortgage, you don't get to go to a cry zone, you don't get to pet a pony. You have to deal with it," Bobby Kaufmann told Fox and Friends on Wednesday.

Thanksgiving
Not prepared yet? Take heart, here's everything you need to know The Art of Manliness Guide to Thanksgiving. Covers everything from cooking the bird to how to throw perfect spirals to the kids with a football.
Or you could just automate the process:
Tonight's ONT brought to you by Art? In this case it appears to be a poster for Vivid Entertainment's production of De BergeraXXX. Looks like it stars Sir Patrick Stewart.

The Yahoo Group is already sleeping off a big feed. Why should tomorrow be any different?

posted by WeirdDave at
10:20 PM
|
Access Comments