« Post Thanksgiving Dinner Time Open Thread
|
Main
|
The Morning Report 11/25/16 »
November 24, 2016
Thursday Night Overnight Thread-Thanksgiving Edition- (11/24/16)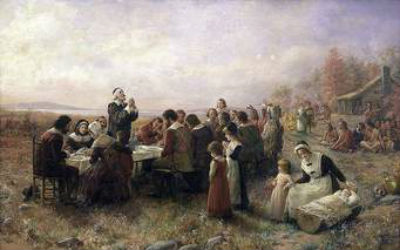 Happy Thanksgiving Morons
You're stuffed.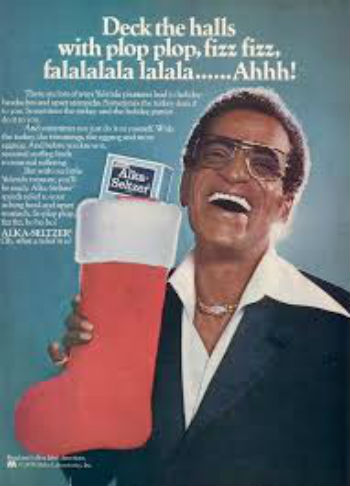 (C'mon and work with The ONT)
You have had enough football for one day.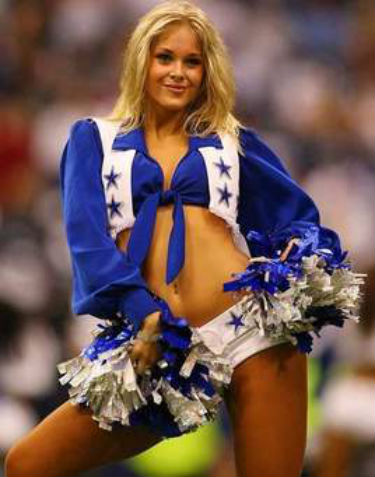 The kitchen is cleaned.The dishes are put away. The leftovers are in the frig.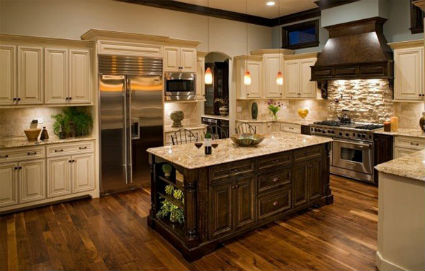 Time to kickback and relax. You're no longer at the kids table. Enjoy the ONT.

Quote of The Day, I
"What if, today, we were grateful for everything?"-Charlie Brown
Quote of The Day, II
"After a good dinner, one can forgive anybody, even one's own relations."-Oscar Wilde
Quote of the Day, III
Perhaps no custom reveals our character as a Nation so clearly as our celebration of Thanksgiving Day. Rooted deeply in our Judeo-Christian heritage, the practice of offering thanksgiving underscores our unshakable belief in God as the foundation of our Nation and our firm reliance upon Him from Whom all blessings flow. Both as individuals and as a people, we join with the Psalmist in song and praise: "Give thanks unto the Lord, for He is good."-Ronald Reagan 1986 Thanksgiving Proclamation

So here at the ONT we have been thinking what we are thankful for. So Horde what are you thankful for?
Are the 'ettes thankful for a solid guy in their lives?
Are you 'rons thankful for a good woman in your life?
Parents, are you thankful that your daughters turned out alright? Did your sons turn out good?
On a personal note, I'm thankful that none of our daughters turned out to be internet sensations. Thank you Lord.
Are you thankful for children's art?
Thankful for that crack memory of yours?
You can pick your nose. You can pick your friends. But you can't pick your family. Are you thankful for them?
Are we thankful that we live in a country with endless bounty?
Of course you are thankful for your boss. Unless you're self employed, then you Rock!!!
And if you haven't found anything to be thankful for, are you thankful now?
FWIW: 5 Reasons Holidays Are Secretly Crucial To Our Survival
Are you thankful for television advertising?

Good stuff.
Holidays are associated with traditions. What if any traditions do you and your family have at Thanksgiving?
Is the Macy's Thanksgiving Parade a family tradition? 90 years of parades. Is it the ONT or does the parade not to be such a big thing as say 40 years ago?
Would you like to start a new family tradition? You can now go to a Thanksgiving Theme Park. Who needs Mickey?
Enjoy tonight's musical interlude.
It might be too late for this year's Thanksgiving, here are some tunes you can crank next year. If those 20 classics aren't to your liking here are another 7 songs for your playlist.
If those 27 songs weren't enough. Adam Sandler for you.

The Christmas rush is on. Thanksgiving, normally a day not associated with retail, is now a big shopping day. There still is Black Friday and Cyber Monday for the shoppers. Is your home prepared?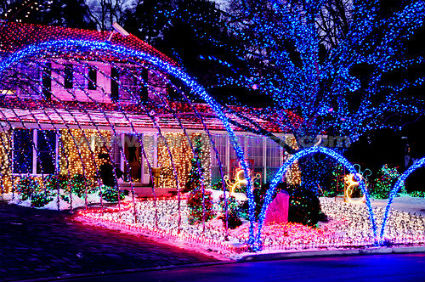 Do you put up Christmas lights? If you do, when do you put them up?
So the decorations are up? When do you take them down? How long do you keep them lit? Good Question
"Today while I shoveled, somebody honked at me, I waved. He slowed down and said 'Christmas is over' and with an expletive," he said.

It's not like with political campaign signs. It's Minnesota law those have to be down 10 days after the election. But in San Diego, California, you can get a $250 fine if your lights are still up after Feb. 2.

The Urban Dictionary even has a term for these people: Nerkles. It's a combination of nerd and sparkle.
It appears there isn't a good answer for that good question.
Purchasing a Christmas present for your Mom or your wife can be a challenge. Christmas present 2016 solved and 2017 Thanksgiving Dinner is solved as well. Here's hoping Mrs. Mis. Hum isn't reading tonight's ONT. IYKWIMAITYD.

So you didn't get the woman in your life the drone. You can help her prepare the turkey dinner with your vehicle and some duct tape.

Don't want to try cooking a turkey dinner the Red Green way? Here's a way to cook a turkey, save your house, your deductible and possibly your marriage.
It might be too late for today. But it might come in handy say at Christmas or the next time you have turkey.
Tweet of the Day. Or why The ONT has a favorite uncle.



The ONT is thankful for genius award winner ONT material. Genius Award Winner.
The feel good story of the day.

Tonight's ONT has been brought to you by Rest & Relaxation.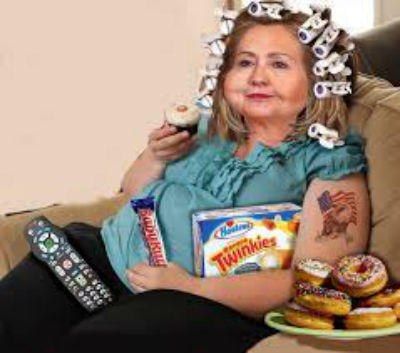 Posted by permission of AceCorp, LLC. The use of heavy machinery and The ONT is considered a no-no. You have been warned.

posted by Misanthropic Humanitarian at
10:00 PM
|
Access Comments