« Debate Thread Three: Last Leg, and then Post-Debate Spin
|
Main
|
The Morning Report 10/5/16 [J.J. Sefton] »
October 04, 2016
Tuesday Night ONT - I Got Nuthin' Edition [Weirddave]
Well, that's over. Debate discussion continues below. I'm watching the Os game. Tied at 2, top of the 9th.
Quotes of the Day
I like having a very direct and very powerful impact on worker safety and health.  If you put out a reg, it matters.  I think that's really where the thrill comes from.  And it is a thrill; it's a high… I love it; I absolutely love it.  I was born to regulate.  I don't know why, but that's very true.  So as long as I'm regulating, I'm happy.

Marthe Kent
OSHA director of safety standards program.
National Review's Internet Update
June 26, 2000

Of all tyrannies, a tyranny sincerely exercised for the good of its victims may be the most oppressive. It would be better to live under robber barons than under omnipotent moral busybodies. The robber baron's cruelty may sometimes sleep, his cupidity may at some point be satiated; but those who torment us for our own good will torment us without end for they do so with the approval of their own conscience.

― C.S. Lewis
Knowledge of birth control is essentially moral. Its general, though prudent, practice must lead to a higher individuality and ultimately to a cleaner race.
Birth control is nothing more or less than the facilitation of the process of weeding out the unfit, of preventing the birth of defectives or of those who will become defectives.

―Margaret Sanger
First they came for the Communists, and I didn't speak out because I wasn't a Communist. Then they came for the Social Democrats, and I didn't speak out because I wasn't a Social Democrat. And then they realized that all their problems had pretty much been solved, so they stopped coming for people.

-Slavic Nationalist on GAB
It's All About Control
Killing Affordable Housing in Seattle
New York's Latest Anti-Airbnb Effort
Look, I think it's stupid to want to live in a breadbox, but if someone else decides that that's what's best for them, why should Seattle be able to tell them they can't? Why should New York be able to keep me from renting out my home when I'm not using it? Obviously, they shouldn't be able to, and regardless of what specious reasons given, the real objective is control. It's about people like Marthe Kent up top who simply get off on running ruining other people's lives, or it's about people leveraging the power of government to enrich themselves, as in the New York story.
In either case, the problem isn't the people involved. People are people, and they will always try to accrue power and riches to themselves. The problem is a government that is so entwined with everyone's life that it can be used as a mechanism to accomplish this.
Very simple example. Widget company A makes blue widgets, company B makes yellow ones. Instead of taking it to the market to let consumers decide which color widget they prefer, widget company A lobbies the government to mandate that all widgets be blue. By doing so they either put company B out of business, or they gain a competitive advantage because B isn't set up to make blue. The problem isn't that company A sought profit, it's that because government has involved itself in the widget trade, the easiest way for them to profit is to use the cudgel of government against its competitor, rather than by making a better or cheaper widget and letting the market decide. What needs to be removed from the equation is government. Without that lever of government power, the only way for people who want money or power to get it is by appealing to the population at large. The Founding Fathers knew this. Too bad they were all cis-normative slave holding white men.

I'm With Hillary!
I agree with Hillary 100% here. (Hint: Turn on the sound. Then turn it off so you don't have to hear that harridan)

Are you with Hillary? Or Trump? Let the world know in the totally meaningless and non-scientific world-wide vote! (LOL Right now, Canada is purple-50/50)
And one final Hillary note: Jeff Dunham Unloads on Corrupt Hillary Clinton

Florida Man has competition
Rambunctious naked woman attacks traffic in Costa Rica
New Jersey man, 59, arrested for wearing clear plastic bikini on beach
Florida Man isn't about to be outdone:
Florida man, high on meth, 'cuts off genitals, feeds them to alligator'
Yes, Yes You Are the Only One
Also from the Twitter files:
Free Legal Tips!

From someone who has been there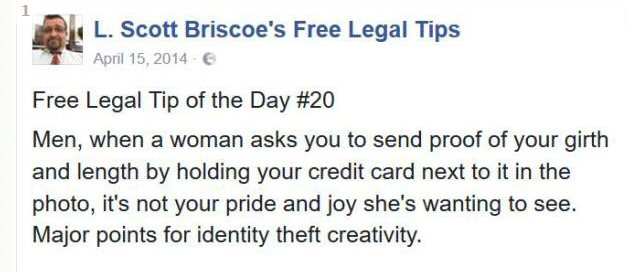 Our very own Empress adds from personal experience: "Don't show up for a drug hearing wearing a hat that says COCAINE". I dunno, do judges not like Eric Clapton fans?

Musical Interlude
Let's close with a song that someone linked on the Wednesday ONT a couple of weeks ago, a very Moron-y kind of song:

Tonight's ONT brought to you by rascally scamps in an appliance store: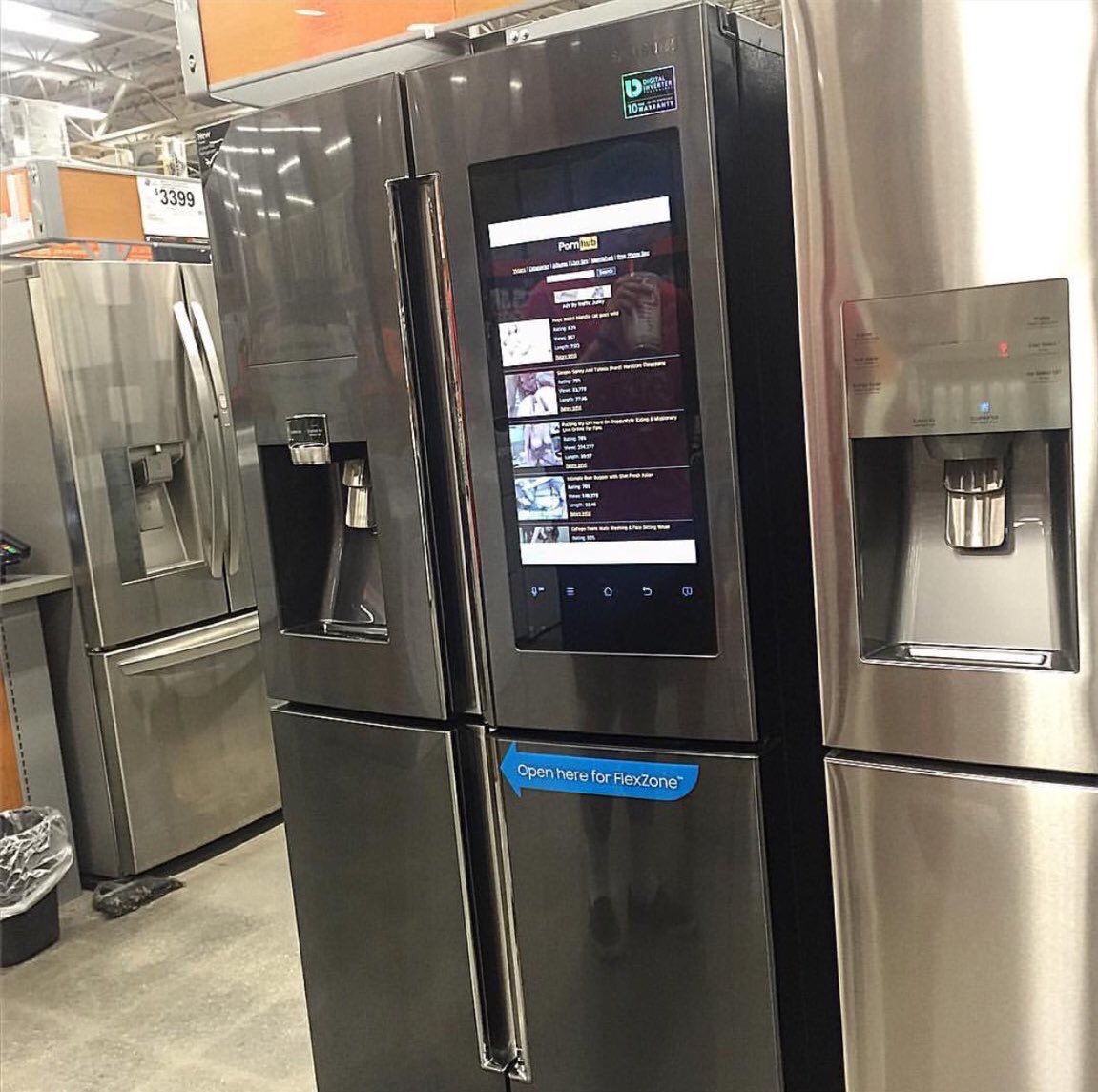 The Yahoo Group watches you touch yourself at night.


posted by Open Blogger at
10:40 PM
|
Access Comments