ę Post-Debate Thread: Final Thoughts
|
Main
|
The Morning Report 9/27/16 [J.J. Sefton] Ľ
September 26, 2016
Monday Overnight Open Thread (9/26/16) [Mis. Hum.]
The Non-Debate The Education Overnight Open Thread Edition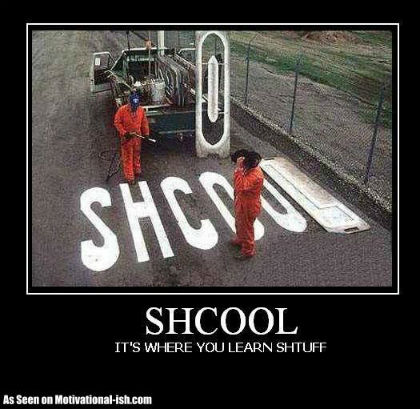 Liberty cannot be preserved without a general knowledge among the people.
-President John Adams

Instead of teaching multicultural crap, social justice, and self-esteem. Why not teach thermodynamics?

When I was a child......As long as you live under my roof.... Oh, the parents of today are a different lot.

Scientists, have they lost our trust? The fat, cholesterol and sugar studies gives one doubt. Now Valu-Rite. Say it aint so.

Global warming is another. An older news link. But worth reading, digesting and perhaps discussing. For example did you know we spend more money on "climate change" than we do on border security?

Moar science. Or why donuts of any variety are better for you than crystal meth.
Why teach economics when you can learn to care about Brad and Angelina?

(NSFW-Language, you have been warned)

Preserved Nazi time capsule unearthed in Poland. Some one cared about history.

Are you teaching your children to become stewards of the earth? After reading this guide how many of you have failed in teaching?

The laws of unintended consequences.

So Horde is he on to something or is he just full of himself? Seems to me since the dawn of recorded history mankind always wanted something better. Is the problem secular humanism? Is the love of money the root of all evil?
I struggle with the fact that I helped create this contemporary consumer culture.
And at the same time, Iím repulsed by it, disturbed by it. The reality is we are all actual humans, we live in a material world where material beauty brings us a certain level of enjoyment in our lives, but we canít let it overtake that. Ö
When will Civics classes teach Socialism does not work? Even Democratic Socialism as espoused by Crazy Uncle Bernie.

What have we learned about self-driving cars?Autonomous cars can be hacked.

Multiple diseases such as polio and malaria have been controlled. The life expectancy of men and women have increased. Why is the mortality rate in the U.S.A. sliding?

Education requires books. You can be a bookstore owner, with a catch.

Text book authors with a sense of humor.

Add water makes it's own sauce.

Modern science meets Mother Nature.

Feel good story of the day There shouldn't be a shortage of all that pumpkin spice crap hitting store shelves now.

Try this. Cheaper than online dating, safer than Craiglist friendships.

News tips, spare change and unmatched socks can be sent here.
Tonight's ONT has been brought to you by The Neighborhood Watch Program.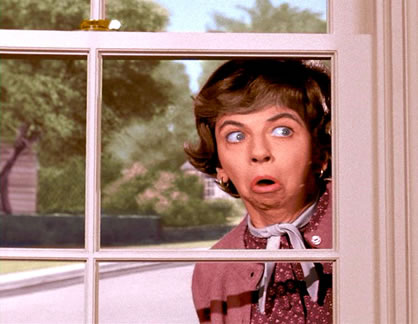 Posted by permission of AceCorp, LLC. Opinions do not necessarily reflect the opinions, attitudes or wallets of management, staff, interns, advertisers or the makers of the Happy Fun Ball.

posted by Open Blogger at
11:24 PM
|
Access Comments