« Songs With Sweet Melodies But Bitter Lyrics
|
Main
|
Overnight Open Thread (16 Sep 2016) »
September 16, 2016
MCCLATCHY NEWS: HILLARY hostaETMAN SID "THE SHIV" BLUMENTHAL PUSHED THE OBAMA BIRTHER STORY ON US SO HARD WE SENT PEOPLE TO AFRICA TO INVESTIGATE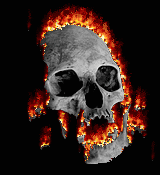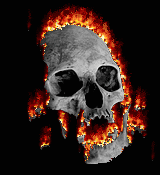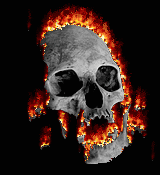 Two supporters of Hillary Clinton's 2008 presidential campaign reportedly shared the claim that then-rival Barack Obama was not born in the United States and thus was not eligible to be president.

One was a volunteer in Iowa, who was fired, Clinton's former campaign manager said Friday. The other was Clinton confidant Sidney Blumenthal, according to a former McClatchy Washington Bureau chief.

...

Meanwhile, former McClatchy Washington Bureau Chief James Asher tweeted Friday that Blumenthal had "told me in person" that Obama was born in Kenya.

"During the 2008 Democratic primary, Sid Blumenthal visited the Washington Bureau of McClatchy Co.," Asher said in an email Friday to McClatchy, noting that he was at the time the investigative editor and in charge of Africa coverage.

"During that meeting, Mr. Blumenthal and I met together in my office and he strongly urged me to investigate the exact place of President Obama's birth, which he suggested was in Kenya. We assigned a reporter to go to Kenya, and that reporter determined that the allegation was false.

"At the time of Mr. Blumenthal's conversation with me, there had been a few news articles published in various outlets reporting on rumors about Obama's birthplace. While Mr. Blumenthal offered no concrete proof of Obama's Kenyan birth, I felt that, as journalists, we had a responsibility to determine whether or not those rumors were true. They were not."
Here's how it gets even worse:
Spongeworthy noted this: Do you really think McClatchy is the only media organization Sid the Shiv pushed this on?
No, of course not -- he almost certainly pushed this chum to any fish in his Rolodex.
And yet the entire media has suppressed that fact until ONE SINGLE REPORTER blew the whistle.
How many other reporters and editors knew, and were eagerly prepared to keep lying to their readership about the authorship of the Birther Conspiracy?
Here's what I propose of the blogging community:
That we begin compiling a list of reporters known to use Sid Blumenthal as their source and demand they answer the questions:
1, what did you know?
2, when did you know it? and
3, why did you choose to protect Sid the Shiv and help perpetrate an enormous lie on the American public?

Uh Fucking Huh:
Sid Blumenthal Denies:
So it's between a known hostaetman who is known to have used "enemy" (right-wing) scurrilous blog attacks against Obama in service of his Lich Queen, vs. a reporter with no known history of prevarication or personal interest at stake in the matter.
Decide for yourselves.
Shit Reality Status Update :