ę EMT 8/7/16 [krakatoa]
|
Main
|
Who Takes Steroids, Who Needs To Get Knocked Down, The Shift Is The Devil's Work, And The DH is One Of His Imps...[CBD] Ľ
August 07, 2016
Sunday Morning Book Thread 08-07-2016: Infidels [OregonMuse]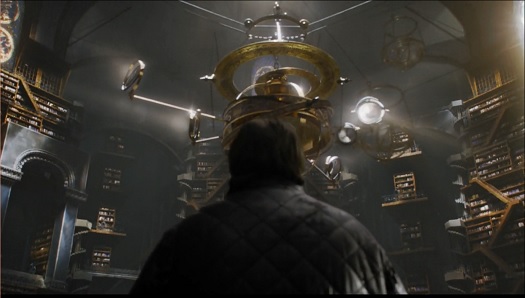 "Wow! Look At This Impressive CGI-Rendered Library!"

Good morning to all of you morons and moronettes and bartenders everywhere and all the ships at sea. Welcome to AoSHQ's stately, prestigious, internationally acclaimed and high-class Sunday Morning Book Thread, where men are men, all the 'ettes are lovely, safe spaces are for bacon, beer, and ammo, and it's too hot for snowflakes. And unlike other AoSHQ comment threads, the Sunday Morning Book Thread is so hoity-toity, pants are required. Even these pants.
"Light a campfire and everyone's a storyteller."
--John Geddes


Know Your Enemy
Thanks to Acting President Obama's feckless, bumbling, "leading from behind" foreign policy, ISIS has become established enough so that it is able to produce a slick, glossy monthly magazine *in English* called 'Dabiq', named after the Syrian city that, according to Islamic eschatology, will be the site of the final battle between Christian and Muslim armies.
Of course, all of you morons know about this publication already, because ace covered it on Tuesday. But since a magazine is just a shorter book, that's all the excuse I need to spend a bit of time of it.
Now, I'm sure after reading ace's piece, many of you no doubt found yourself thinking "Wow, I never knew ISIS had its own glossy magazine. Where might I be able to find this publication on the internets?"
Good question. Supposedly, 'Dabiq' magazine can be accessed via the so-called deep web, but for those of us who do not want to drive around looking for stuff in bad neighborhoods, The Clarion Project has made all 15 issues available from this page. Of particular interest is their latest issue, called "Breaking the Cross", which is a bit of a departure, as it targeted at
...discrediting Christianity and Western secularism. Unlike previous issues which have primarily been directed at Muslim majority societies, this issue is full of propaganda aimed at converting non-Muslims to Islam.
And
Sections include "Why we hate you and fight you" along with a conversion story "Why I came to Islam" from a former Christian woman from Finland. The main feature "Breaking the Cross" is an extended rebuttal of Christian and Jewish theology which sets forth the arguments to believe in Islam.
The article "Why We Hate You & Why We Fight You" is interesting. To those who are wont to believe that Islam is a religion of peace, it says
The point is, people know that it's foolish, but they keep repeating it regardless because they're afraid of the consequences of deviating from the script.
What's embarrassing about this is that it's more truthful than anything I've ever heard the Obama admninistration say on the subject of terrorism. ISIS does admit, however, that not everyone buys into this malarkey:
There are exceptions among the disbelievers, no doubt, people who will unabashedly declare that jihad and the laws of the Shari'ah – as well as everything else deemed taboo by the Islam-is-a-peaceful-religion crowd – are in fact completely Islamic, but they tend to be people with far less credibility who are painted as a social fringe, so their voices are dismissed and a large segment of the ignorant masses continues believing the false narrative.
Which pretty much nails it.
The article concludes with:
So you can continue to believe that those "despicable terrorists" hate you because of your lattes and your Timberlands, and continue spending ridiculous amounts of money to try to prevail in an unwinnable war, or you can accept reality and recognize that we will never stop hating you until you embrace Islam, and will never stop fighting you until you're ready to leave the swamp of warfare and terrorism through the exits we provide, the very exits put forth by our Lord for the People of the Scripture: Islam, jizyah, or – as a last means of fleeting respite – a temporary truce.
So much for those 'COEXIST' bumper stickers. Our choices are, according to ISIS: conversion to Islam, dhimmitude under shari'ah law, or a temporary pause before one or the other. Pamela Geller and Robert Spencer couldn't have said it better.
There's quite a lot of dense-packed theology and history in this issue, again, aimed at a Christian audience. Glancing through the pages, it appears to be a lot of cherry-picking of verses, out of context quoting, you know, the usual juvenile horsesh*t.
On page 80, there is a photo of what looks to be an actual beheading. Pretty sickening. I suppose it could be done with horror movie special effects, but there's no reason why ISIS would fake something like this.
There's no Burqa-clad playmate of the month. Or livestock.
Here's an amusing coincidence, if it indeed is a coincidence: on page 27, there's a photo of a tombstone in a military cemetery for a Muslim soldier who was killed in Operation Iraqi Freedom. The photo is captioned "Beware of dying as an apostate" and the soldier's name is, get this, Humayun Saqib Muazzam Khan.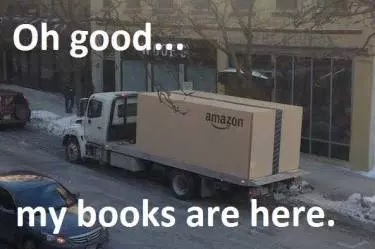 I suppose I'd be remiss in my duty, this being the book thread and all, if I didn't mention an actual book on the subject at hand. I mentioned Spencer and Geller earlier, and as it happens, they have written a book together, The Post-American Presidency: The Obama Administration's War on America:
In this timely and urgent battle cry, Pamela Geller, founder of the widely popular website www.AtlasShrugs.com, and New York Times bestselling author Robert Spencer team up to expose the Obama administration's destructive agenda—largely ignored by the mainstream media—and rally Americans to protect the sovereignty of a country that is under siege by the highest levels of its own government. As Americans see their paychecks shrinking every day, Obama ignores our forefathers' founding principle: individual rights. Instead, he seeks to level the playing field—to transform both the global and national landscape in favor of our enemies—even if it means cutting America off at the knees. He envisions himself as more than just a president of the United States, but as a shaper of the new world order, an internationalist energetically laying the groundwork for global government: the president of the world.
So this elected president thing that Obama is doing right now, he wants it to be just a stepping stone to something even bigger. Maybe that's why he comes off so much as a slacker: he thinks he's just slumming.
Oh, wait, I said "subject at hand", didn't I? Obama's ambitions and failures aren't specifically the subject hand, so let me propose instead another book by Robert Spencer, The Complete Infidel's Guide to ISIS. In this book, Spencer
...reveals the terrifying inner workings of the Islamic State—its successful recruitment program, how it is financing its expansion, and the ideology that is driving its success. As Spencer explains, the Islamic State has taken the first steps on the path to becoming a serious world power—steps that Osama bin Laden and al-Qaeda dreamed of but were afraid to take. The Complete Infidel's Guide to ISIS is your one-stop easy reference for all you need to know about ISIS—including how "infidels" can stop its reign of terror.
How about we just bomb the crap out of them? Anything has to be better than what we're doing now, which is the occasional annoying pin-prick.

There's Always One Guy Who Never Gets The Memo
I think that's one of the Immutable Laws of Bureaucracy, or some such. Anyway, the name Hiroo Onoda is probably not familiar to you. Well, maybe some of you smart military morons know who he is, and some of us have heard of his exploits, but not by name. According to this article, Onoda never got the memo. He was
...a Japanese soldier who continued fighting World War II a full 29 years after the Japanese surrendered, because he didnít know the war was over.
Specifically, he was an intelligence officer sent to the Philippines to gather intelligence and conduct guerilla warfare. "Whatever happens," his commanding officer told him, "we'll come back for you."
He finally did, 30 years later. Onoda thought that the "surrender now, the war is over" leaflets he occasionally found were fakes, set out to lure him in so he could be captured. So the authorities actually had to get his former CO, fly him to the Philippines and he personally ordered Onoda to surrender, which he finally did.
Onoda returned to Japan where he was treated like a hero. He eventually wrote a book (actually, ghostwritten) about his experiences, No Surrender: My Thirty-Year War.
In the Spring of 1974, 2nd Lt. Hiroo Onoda of the Japanese army made world headlines when he emerged from the Philippine jungle after a thirty-year ordeal. Hunted in turn by American troops, the Philippine army and police, hostile islanders, and eventually successive Japanese search parties, Onoda had skillfully outmaneuvered all his pursuers, convinced that World War II was still being fought and waiting for the day when his fellow soldiers would return victorious.
Onoda, who was born in 1922, died in 2014.

New Book Rating Service
Some of you morons might find something like this useful:
Literary Hub, the online resource for fans of the written word that launched last year, unveiled Book Marks, a new project to that creates a database of critical chatter.
The Book Marks site says this about itself:
We scour the most important outlets of literary journalism in America each day and assign their book reviews a letter grade. When a book is reviewed at least three times, those reviews are averaged into a result at Book Marks.
So it's like Rotten Tomatoes, only for books.

Moron Recommendations
Again dipping into ace's book rec thread (which I've been dining out on for weeks now):
146 For real adventure, also with attitude, get just about anything by Peter Hathaway Capstick. I particularly recommend "Death in the Long Grass". Capstick was a Wall Street guy who ditched it to become a professional hunter in Africa. Riveting, occasionally gory reading.

Posted by: Cameron at June 07, 2016 01:48 PM (6aVBb)
OK, let's have a look at this author: Peter Hathaway Capstick has written a good number of books about African big-game hunting. The book Cameron specifically recommended is Death in the Long Grass: A Big Game Hunter's Adventures in the African Bush.
Based on Capstick's own experiences and the personal accounts of his colleagues, Death in the Long Grass portrays the great killers of the African bush-- not only the lion, leopard, and elephant, but the primitive rhino and the crocodile waiting for its unsuspecting prey, the titanic hippo and the Cape buffalo charging like an express train out of control. Capstick was a born raconteur whose colorful descriptions and eye for exciting, authentic detail bring us face to face with some of the most ferocious killers in the world-- underrated killers like the surprisingly brave and cunning hyena, silent killers such as the lightning-fast black mamba snake, collective killers like the wild dog. Readers can lean back in a chair, sip a tall, iced drink, and revel in the kinds of hunting stories Hemingway and Ruark used to hear in hotel bars from Nairobi to Johannesburg, as veteran hunters would tell of what they heard beyond the campfire and saw through the sights of an express rifle.
Among Capstick's many other books is Peter Capstick's Africa: A Return To The Long Grass:
In 1985, Capstick went back into the African bush with two top photographers and a crack professional hunter, It was a venture taken for personal challenge, and for the chance to look anew at what had become of the Africa immortalized in his own earlier works. Peter Capstick's Africa is the chronicle, in text and pictures, of this safari. It is full of the same edge-of-the-seat narration, witty anecdotes, and wry observations that have made Capstick's earlier books so popular. But in addition, it tells the story of Africa today as Capstick sees it: a place that is in some ways the same as, but in many different from, the "dark continent" of even a few years ago. The text of the book has been integrated with the photographs of Paul Kimble and Dick van Niekerk into a lavish full-color production that illustrates Capstick's story in a way his fans have never seen before.
If there's a lot of photographs, then I'd think you'd might want to splurge for the dead tree edition.

What I'm Reading
A little over 3 years ago, I touted the military sci-fi novel A Choice of Treasons by J L Doty, a novel about a lieutenant in the Imperial Navy getting involved, not willingly, in galactic politics. It was a very good page-turner. Late last week one of my price reduction notifications notified me that Of Treasons Born was available for $2.00 (unfortunately, it has since gone up to $9.99), so I snapped it up. This one is a prequel to the first book and provides quite a lot of the main character's backstory of how he got to be who he is. Whom he doesn't know. York Ballin is an 11-year-old juvenile delinquent justice-involved yoot who was a participant in a mugging that resulted in the murder of an older woman. He now has two choices: to be shipped out to one of the empire's mining colonies or to be pressed into the Imperial Navy. Naturally, he chooses the latter, and his learning how to survive and navigate the vast complex of naval life, customs and procedures onboard a starship makes for a fun read, and in fact, I finished it in only 4 days, which is dang fast for me. I pushed aside all my other reading as I felt compelled to read as much of this book as I could, as often as I could. So yeah, it's a page turner.

___________
Moronette 'votermom' is still putting together a list of moron authors over on the Goodreads site which is intended to be accessible to non-members. Here is the list she has compiled so far. Let her know if there's an author she's missing.
http://www.bookhorde.org/p/aoshq-authors.html
___________
Don't forget the AoSHQ reading group on Goodreads. It's meant to support horde writers and to talk about the great books that come up on the book thread. It's called AoSHQ Moron Horde and the link to it is here: https://www.goodreads.com/group/show/175335-aoshq-moron-horde.
___________
So that's all for this week. As always, book thread tips, suggestions, bribes, rumors, threats, and insults may be sent to OregonMuse, Proprietor, AoSHQ Book Thread, at the book thread e-mail address: aoshqbookthread, followed by the 'at' sign, and then 'G' mail, and then dot cee oh emm.
What have you all been reading this week? Hopefully something good, because, as you all know, life is too short to be reading lousy books.


posted by Open Blogger at
09:15 AM
|
Access Comments