« Mitt Romney: Hey, I'm Just Sayin', My Family Is Really Pushing Me to Run for President
|
Main
|
TGIF News Dump (7/1/16) [Mis. Hum.] »
June 30, 2016
Overnight Open Thread (6-30-2016)
California's high-speed rail project increasingly looks like an expensive social science experiment to test just how long interest groups can keep money flowing to a doomed endeavor before elected officials finally decide to cancel it. What combination of sweet-sounding scenarios, streamlined mockups, ever-changing and mind-numbing technical detail, and audacious spin will keep the dream alive?

-- Virginia Postrel on California's high speed rail boondoggle
My cousin called me from the States tonight to ask what the heck is going on over here. I suppose it's being reported that gangs of Hitler youth are roaming the streets beating up brown people. Or something. That's The Narrative and they're sticking to it - most of the papers, the pundits, even the police.

Whether there's been a real rise in racial conflicts, I have no idea. They say calls to the police abuse hotlines are way up, but most of the actual reports seem to be Rudeness in the First Degree or Really Hurtful T-Shirt Slogans.

-- Sweasel
Beauty and laughter are pleasures, but they aren't just an escape from constant sorrow. They are real but otherworldly; we can't control their coming and going. They are glimpses of Ithaca, of the home we seek, of the fellowship which allows us to survive and prosper. That's why they are so important to our social order, and I have to assume it's why the Greeks put comedies at the heart of their civic life.

I've read that the writers who competed in the festivals of Dionysus had to compose four plays. The first three were tragedies, but the last had to be a comedy. According to this recipe tragedy occupies much of our time, but comedy has the last word. The two forms work together to celebrate the life force that Dionysus represents.

-- PowerLine reader Alon Griesinger
The books or the music in which we thought the beauty was located will betray us if we trust to them; it was not in them, it only came through them, and what came through them was longing. These things - the beauty, the memory of our own past - are good images of what we really desire; but if they are mistaken for the thing itself they turn into dumb idols, breaking the hearts of their worshippers. For they are not the thing itself; they are only the scent of a flower we have not found, the echo of a tune we have not heard, news from a country we have never yet visited.

-- C.S. Lewis
Daniel Hannan Spends Nine Minutes Smacking Down CNN Journalist Hack Christiane Amanpour
She asserts he said something he didn't and then keeps doubling down and he's having none it. Then she tries to throw some guilt-by-association at Hannan by making him answer for anti-immigrant graffiti that appeared on some wall somewhere.

In her very slight defense she may have gotten Hannan confused with Nigel Farage and started reading out Farage quotes but still what a shameless, obnoxious overrated hack. You can watch the whole thing here.
The Hellhole of Alresford: Tim Blair and Iowahawk Dogpile on a Hapless British Academic
Who happens to despise his pleasant home town of Alresford, England and everyone everywhere who supported Brexit. Also all the people who live in small backward hellish villages who probably should be destroyed for the greater good.
Alresford is my personal hell.

...We are not used to thinking that a place like this - a pleasant town with a pretty center - might actually be hell. There is almost no poverty and only the occasional act of violence. There are good schools, a range of shops, a heritage railway. In fact, it's somewhere that a lot of people, apparently, actively want to live .

But dig below the surface, and you will find the demons crawling.
And it is impossible to leave Alresford, because Alresford is not just a place: It is an ideology that infects your very soul. Let's call it "Alresfordism." It is an ideology of smallness, of contraction, of wanting to curl up in our own personal, financially secure hole and will everything amusing or interesting or exciting in the world away.

...All I can do is look out at the nature from the window of my room in Alresford. I'm from here, so I can't be sure whether or not this is just another type of nihilism, but I think: Well, if all this nature is bigger than us, then I want it be get even bigger. I want it to become so big that it will consume all of our smallnesses, invalidate them, smother them out. Not just Alresford. I want a demented, throbbing, fecund nature to overrun this whole country, to overturn the wretched consequences of the laws that we have, in our stupidity, set for ourselves.
Tim Blair notes that when Whyman isn't demanding nature's consumption of humankind and the destruction of Alresfords everywhere, he also writes about cupcakes.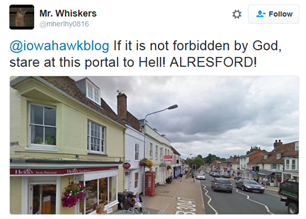 About That Whole Googling 'What is the EU' the Morning After Brexit Thing
On Friday as the U.K., Europe and the wider world were coming to terms with the shock decision, the Washington Post reported: "Many Britons may not even know what they had actually voted for." This assertion - along with the mocking headline "The British are frantically Googling what the E.U. is, hours after voting to leave it" - was based on a tweet posted by Google based on information from its Trends tool, which analyzes in real time what people are searching for .

The problem with using Google Trends as an indication of anything other than a relative increase or decrease over previous norms is that it doesn't give the whole picture. Yes, there may have been a big spike in searches about what happens if the U.K. leaves the EU, but compared with what? Were there hundreds of thousands of people searching Google for these answers? Millions?

It turns out the figure is likely to be less than 1,000 people, or 0.001 percent of the population.
Active Shooter Drill Leads to Calls to Police About Man With Gun Which Leads to Men With Guns Arriving Which Leads To More 911 Calls About More Men With Guns And So On
No shots were fired and there was no man with a gun. But everyone got a good drill out of it I guess.
Danish Police Use Infamous Refugee 'Jewelry Law' For First Time
Neil deGrasse Tyson and The Road to Rationalia
Professor Tyson, who may be the dumbest smart person on Twitter, yesterday wrote that what the world really needs is a new kind of virtual state - he wants to call it "Rationalia" - with a one-sentence constitution: "All policy shall be based on the weight of evidence." This schoolboy nonsense came under withering and much-deserved derision. Conservatives, who always have the French Revolution in their thoughts, reminded him that this already has been tried, and that the results are known in the history books as "the Terror." Writing with a great deal of reserve in Popular Science, Kelsey D. Atherton notes:

Rationalia puts a burden on science that it cannot bear: to work, it must be immune to the passions of the day, promising an objective world and objective truth that will triumph over obstacles.

That's true enough, but it shortchanges the scientific objection to Tyson's Rationalia pipe dream, which is that it implicitly presupposes quantities and types of knowledge that are not, even in principle, available, even if the scientists in question were the dispassionate truth-seekers of Atherton's ideal.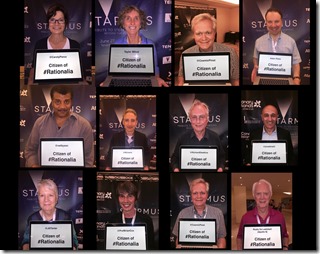 A more plausible explanation for the non-deployment of forces can be inferred from the statement by Jordan and Pompeo (at page 44) that the State Department ate up valuable time by insisting that certain elements of the U.S. military respond to the crisis in civilian clothes and that they not use vehicles with U.S. markings. It seems that diplomacy was holding the military back.

I'm told by a former senior government official who has participated in rescue discussions like the ones Team Obama had (or should have had) on Sept. 11, 2012 that it's the Secretary of State's job to secure permission from the country in question (here Libya) for our military to enter its territory. Alternatively, it is her job to decide not to obtain permission and simply act. Until the Secretary of State does one or the other, apparently the military can't proceed.

If this is true, then the most likely explanation for why the military didn't deploy, as Secretary of Defense Panetta had ordered, is that Hillary Clinton didn't obtain timely permission and didn't authorize the military to proceed without it - the obvious thing for her to have done, given that American lives were at stake.
Elementary School Call the Police After a 'Racist' Statement...About Brownies?
A couple of things to note here. First, it wasn't the teacher but another student who determined the remark about the brownie was racist. So, apparently, a 9-year-old social justice warrior prompted this overreaction (read on because there's more to it). The story tells us nothing more about this student. Was he or she a minority? What might have prompted him or her to think this was a racial remark in the first place?

...And the interrogation of a 9-year-old wasn't the end of it. Later, the police informed the family that the incident had been reported to New Jersey Division of Child Protection and Permanency. It's not clear what that organization was supposed to do but presumably they are now going to open some kind of file on this family.
Apparently there were no grown ups involved at all in this whole snarflefuck from beginning to end though there were at least two kids.
WeaponsMan Reviews Soldier of Orange (1977)
And describes it as the best resistance film made in the last half century.
It was this 1977 movie that helped launch both Paul Verhoeven and Rutger Hauer's careers in the US. It follows the paths of several Dutch students at the beginning or WWII. Some joined the resistance, some joined the Nazis, some become collaborators, and some try to stay uninvolved.
The main character, Erik, was based on the real life experiences of Erik Hazelhoff Roelfzema who managed to escape to England and then returned to help coordinate the resistance in Holland (which turned out to be heavily infiltrated by the Germans) with British forces. He eventually became a Mosquito bomber pilot with the RAF and flew 75 sorties during war including 25 over Berlin and was awarded the DFC.

After the war he led an interesting life and at various times wrote Hollywood screenplays, organized a racing team, and helped lead a CIA-backed plot to overthrow the South Moluccas Republic. He eventually settled in Hawaii and became a director of an oil and gas exploration company. He died in 2007 at the age of 90 in his home on the island of Hawaii.
Here's a segment of the movie to give you a taste:
The Angel: The Egyptian Spy Who Saved Israel
As the son-in-law of Egyptian president Gamal Abdel Nasser and a close advisor to his successor, Anwar Sadat, Ashraf Marwan had access to the deepest secrets of the country's government. But Marwan himself had a secret: He was a spy for the Mossad, Israel's intelligence service. Under the code name "The Angel," Marwan turned Egypt into an open book for the Israeli intelligence services - and, by alerting the Mossad in advance of the joint Egyptian-Syrian attack on Yom Kippur, saved Israel from a devastating defeat.
After Death Hundreds of Genes Spring Back to Life
You think your body stops after death, but up to two days later certain genes may turn on and start doing stuff for another two days before they give up the ghost. We are all zombies for up to four days after death.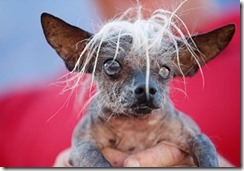 Counterpoint: Headphone Jacks on Phones Are the New Floppy Drives
Now I know what you are thinking-"Yikes! I'm not eating a deep-fried burger!" But trust me, you should, and you will. The deep-fried burger cooks in just 1 minute and, if the temperature of the oil is just right, the patty deflects most of the oil. These factors allow the patty to retain a moist composition and lend it a slightly crispy exterior.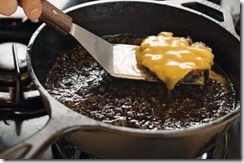 Yahoo group. That is all.
And my lo-fi spew.
Tonight's post brought to you by distractions along the way: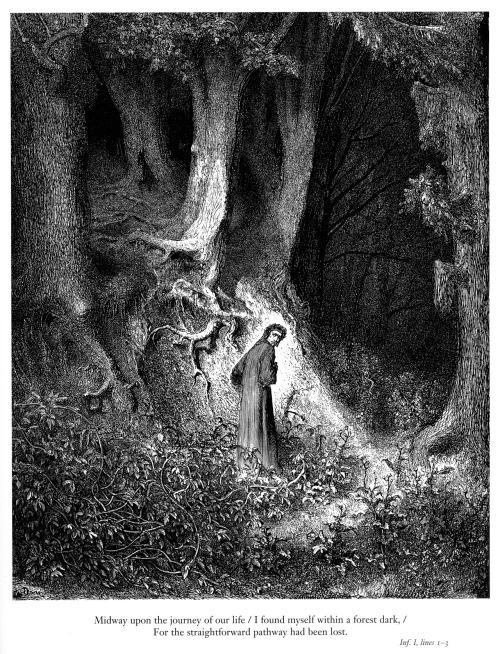 Notice: Posted by permission of AceCorp LLC. No screwing with the mannequins. Happy-fun ball has certain needs - do not taunt.

posted by Maetenloch at
11:20 PM
|
Access Comments