« Trump: I'll Protect You From Foreign Competition
|
Main
|
Wednesday Morning News Dump (6/29/16) [Mis. Hum.] »
June 28, 2016
Overnight Open Thread (6-28-2016)
Hoo Boy: Special Snowflake Intern Gets Fired After Delivering a Petition to Employer For a Less Strict Dress Code
This is what happens when a university snowflake encounters the corporate world.
Now as foolish as the girl was this is really a failure of her educators and parents. She was only repeating what she had been trained to do and rewarded for all during her snowflake education. She truly did not see that she had no standing to complain and that her narcissistic activism would be disapproved of so strongly. And from her letter in the article it doesn't appear that she has learned very much from the experience either.
But of course young people have always been a bit self-focused and prone to do all the stupid, foolish things that young people are wont to do though the exact menu of which stupid, idiotic things are chosen from varies from generation to generation. So I'm not surprised that there was a person like the letter-writer making a fuss over the dress code the way she did. Usually people like this just get severely embarrassed or let go and all the other newbies have a smirk at their foolishness and also learn a lesson from the example.
But what stands out here to me is that all but one of the interns signed the petition. Which means that all the signers ran the petition-signing scenario through their future-world consequence prediction machine and decided that yes - this will work out great! This common high level of unfounded self-esteem mixed with a complete unfamiliarity with how the real world actually works may be a unique trait of young millennials that is over and beyond all the traditional youthful stupidities. (thanks to Gabe for the link)
Triumphant Nigel Farage Speaks Before a Contentious, Booing European Parliament
EU chief Jean-Claude Juncker to Nigel Farage: 'Why are you here?'
Farage responds:
"Isn't it funny? When I came here 17 years ago and I said that I wanted to lead a campaign to get Britain out of the European Union, you all laughed at me. Well, I have to say, you're not laughing now, are you?"

"I know that virtually none of you have ever done a proper job in your lives or worked in business or worked in trade or indeed ever created a job. But listen, just listen,"
Greg Gutfeld: Brexit's babies: Why the Leavers won and the losers can't stop crying
How did this lead to Brexit? I have a theory.  Philosophers who are way smarter than me have studied this perplexing priority  -- that despite leading moral lives we tend to care more about a small problem in our vicinity (my roof is leaking), than a larger problem far away (a mudslide kills hundreds).

Even more, research shows that the larger the suffering, the less we react. Meaning our heartstrings will be pulled harder by the photo of one starving child - than many children equally in pain. It's weird but true. We care less when there is more.

What we are seeing with Brexit is a play on this weird reflex.  Because a starlet once lived in London, this compels her to express an oh-so-brave stance against Brexit (even though a week ago she might have thought Brexit was a laxative). Yet, has she said anything about Venezuela, or Syria, or Afghanistan, or the Taliban?  I must have missed it.

My point: it's no longer a comparison between one starving child and many, it's a choice between exercising one's moral superiority in a risk-free environment (let's go on Twitter and call pro-Brexit people racist or dumb) - and calling out real horror (islamists chucking gays off bridges and buildings).

This moral cowardice as expressed by the most well-known of earthlings is what led to Brexit.  Brexit wasn't just evidence of a natural concern over one's well being in the face of rising Islamism amidst the European Union's lax immigration policy, it's also a big middle finger (or two "middle" fingers, if you're British) to those who cannot prioritize injustice, or evil.
On Gun Control and the First Brexit
Moar Brexit Dumbess: Brexit Proves Baby Boomers Should Get Less of a Vote
The democratic principle of "one person, one vote" is fundamentally flawed. The way Baby Boomers and beyond are voting the world over is evidence that old solutions often aren't adept at tackling new problems. Old people keep gutting the future of young people. And it has to stop.
Oh the sweet sweet generational irony.
Federal Court: The Fourth Amendment Does Not Protect Your Home Computer
The government is free to hack its way in and take what it can.
The World at War: The Greatest Documentary Ever
"Down this road, on a summer day in 1944, the soldiers came. Nobody lives here now. They stayed only a few hours. When they had gone, the community which had lived for a thousand years was dead. This is Oradour-sur-Glane, in France. The day the soldiers came, the people were gathered together. The men were taken to garages and barns, the women and children were led down this road, and they were driven into this church. Here, they heard the firing as their men were shot. Then, they were killed, too. A few weeks later, many of those who had done the killing were themselves dead, in battle. They never rebuilt Oradour. Its ruins are a memorial. Its martyrdom stands for thousand upon thousand of other martyrdoms in Poland, in Russia, in Burma, in China, in a World at War."

With these words, read by Olivier, The World at War begins. The invocation of Oradour, with its declarative style reminiscent of Hemingway's opening to A Farewell to Arms, is typical of the series' spare approach to language and use of narration to render events, not editorialize on them. Though various directors and scriptwriters helmed the episodes, this spirit prevailed. Excluding interviews, the scripts averaged 1,500 words-only about ten minutes' reading time. The commitment to economy proves effective.

...The presence of Speer and so many other major players-from Lord Avon (Anthony Eden) and General Curtis LeMay to Admiral Karl Dönitz and Japanese diplomat Toshikazu Kase-highlights another of the series' defining strengths: its proximity in time to historical events. The World at War possesses firsthand power no longer attainable.
You can watch the episode Alone in HD here.
Drunk or Just Danish? Swedish Police Eventually Figure It Out
Related video here.
The Northernmost Town on Earth
Where rifles are mandatory outside of city limits due to the number of polar bears.
I've wanted to visit Longyearbyen in Svalbard ever since I saw a documentary on it. It's managed by Norway but thanks to the Svalbard Treaty of 1920 Americans are free to visit and live there if they want.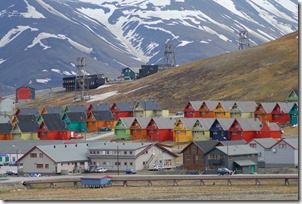 Peak and the New Science of Expertise
Is 10,000 hours of practice needed for expertise? No, it requires far more than just that.
Not All Practice Makes Perfect
If you're not failing during practice, you're not really practicing.
How To Turn Practicing Into A Habit -- By Scott Bradlee
An interesting post by Scott Bradlee of Postmodern Jukebox talking about how he got to where he is now and the importance of habitual practice.
I've said it before - I was a terrible piano student when I was kid.  I wasn't the best musician in my class, and I didn't start studying music early in life, either.

It's easy to attribute success to having "natural talent," but that's not really the case nine times out of ten.  Not that I don't believe that such a thing exists -  I do, I just think it's a bit overrated. If you want to get good enough at something to stand out from your peers, there are no shortcuts.  Whether it's music, sports, public speaking, you name it.one way or another, you're going to need to spend a lot of time practicing, so you might as well make peace with the idea.

I find that the secret is to make practicing part of your day in such an unconscious way that you hardly have to think about it; it's simply a habit.  Habits get a bad rap; we tend to think of things like biting our nails or smoking when we talk about them.  But really, a habit is defined (according my lazy Google search-based research) as "a settled or regular tendency or practice, especially one that is hard to give up."  Brushing your teeth is a habit (for most of us).  So is showing up to work on time.  Those are good habits.  Turning practice time into a habit, then, makes it an automatic part of your day and therefore more likely to get done consistently.

...There are 24 hours in each day.  Most of those hours aren't really ours; they get used up by sleep, meals, work, family, etc.  But some of them are wide open.  Try picking up a habit or two, and see where it takes you.
Taking the Headphone Jack Off of Phones Is User-Hostile and Stupid
Yet Apple will likely do it in their next iPhone model.
Peak Buzzfeed: Which Food Network Competition Show Should You Compete In Based On Your Zodiac?
So the Monkees Have Released a New Album
The Yahoo group is for closers only.
Teh Tweet!
Tonight's post brought to you by those aren't raisins: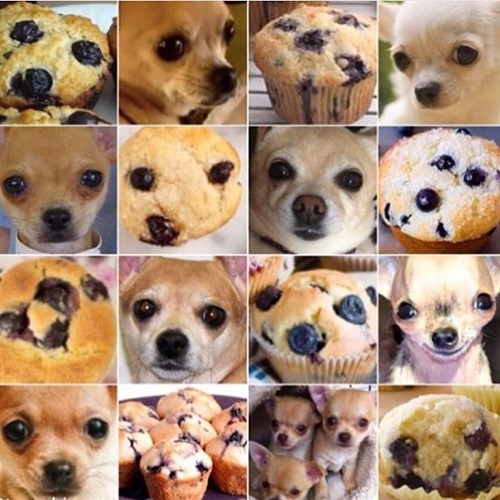 Notice: Posted by permission of AceCorp LLC. Please e-mail overnight open thread tips to maetenloch at gmail. Otherwise send tips to Ace. Dumpsters are off-limits until further notice.

posted by Maetenloch at
11:26 PM
|
Access Comments