« The Left's Inexorable, Inflexible desire to Enslave. [krakatoa]
|
Main
|
Early Morning Thread 6-17-16. (krakatoa) »
June 16, 2016
Overnight Open Thread (6-16-2016)
Quote of the Day I - Worst Underreporting in History Apparently Edition
A Washington Post review of federal campus safety data for more than 2,200 colleges that offer bachelor's or advanced degrees found that more than 1,300 of the schools had no reports of rape on campus in 2014, the most recent year for which data is available.
"The inability of most people to pass an Ideological Turing Test saddens me. My daily internet meanderings take me to an eclectic variety of sites. The one unifying factor among them is that most of the people in the comments section make no attempt whatsoever to understand their opponents on whatever the issue at hand may be.

90% of illumination on the internet is provided by burning straw men."
What the f*ck is hate speech, exactly? Like another phony, malleable concept - obscenity - it is simply a political category that gives power to the powerful to pick and choose what lesser mortals are allowed to read, think, and discuss (in the US, obscenity law did keep Lady Chatterley's Lover from being published for decades, so it did have that going for it). Beyond that, hate - like envy - is the planet's greatest renewable energy source, motivating humans to live better, richer, freer lives (my grandparents didn't leave Europe in the 1910s because they loved it). In the US, libel, which by definition is false, is already punishable by law. So are 'fighting words', and plots and actions to cause physical harm. Beyond that, let speech rip like Lear howling on the heath.

-- Nick Gillespie, editor of Reason
Freddie Gray: Prosecution's Terrible, Horrible, No Good, Very Bad Trial
Hoo boy. There are bad days in court and then there's Freddie Gray case prosecutor-days in court. Their "rough ride" 'expert' witness was destroyed during cross-examination and prosecutors were reduced to blaming detectives and society for the shambling mess they presented.
Here is the prosecution's 'rough ride' 'expert', Neill Franklin, being cross-examined:


Everyone is now dumber for having had to listen to their dumpster fire of a case. May God have mercy on their souls.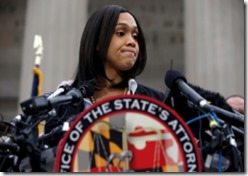 Former Navy Seal Dom Raso Explains Why the AR-15 is the Average American's Best Tool to Defend Against Terrorism
And why it is exactly what the founding fathers had in mind when they drafted the Second Amendment. Plus the hypocrisy of Hillary and others who decry the AR-15 as a weapon of war useful only for murder yet have lived for decades in a secure bubble surrounded by men with....AR-15s.
Obama at Orlando Memorial Site: When Will These Gun Rights Supporters Stop Choosing to Let Terrorism Happen?
"Those who defend the easy accessibility of assault weapons, should meet these families and explain why that makes sense..Why is it they think our liberty requires these repeated tragedies? That's not the meaning of liberty."
Allahpundit wonders if he's going to finally let the mask drop.
I keep hoping against hope that he's finally going to go full YOLO, drop the pretense that it's "assault weapons" he's specially interested in, and call outright for full confiscation of guns. That's what he and the left want, palpably; he has seven months left as president so he'll pay no price politically for doing it (although Hillary will). He's reduced here to arguing, with no obvious basis in fact, that the children of Sandy Hook would be alive and in fifth grade now if only the degenerate who murdered them hadn't had an assault weapon. If he'd used a pair of semiautomatic pistols instead, they would have survived? Of course not, but the "assault weapons" preoccupation is and has always been just a way to get a foot in the door culturally en route to banning all semiautomatics. I'd say there's a nonzero chance once the election's over that Obama will come clean about his heart's fondest desire in that regard.
The Rich Aren't Paying Their Fair Share - They're Paying Everyone's Share
The top 20% of taxpayers by income are basically financing the government for everyone else. And that's not good for a number of reasons.
Averaged across all three lower-income quintiles, we could say that the lowest 60% of American households by income received average transfer payments of nearly $10,000 in 2013 ($9,600 to be exact). And because the government has no money of its own, where did those transfer payments come from to finance the "net recipient households"? Where else, but from the top two income quintiles, and realistically almost exclusively from Americans in the highest income quintile.

...The second-highest income quintile households are minor "net payer households" (contributing 4% on per average household to the average net positive payments of the top two income quintiles, i.e. $2,600 / $2,600 + $57,700), but it's really the top 20% of "net payer households" that are financing 96% of the transfer payments ($57,700 / $60,300) to the entire bottom 60% AND financing most of the non-borrowed operations of the entire federal government.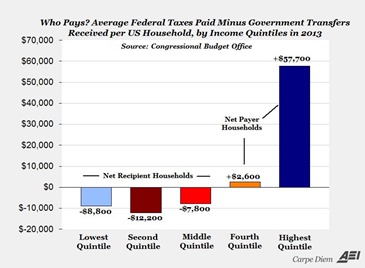 Always Wrong and Always Terrible: Why You May Want to Just Give Up on Parenting in the Internet Age
Memphis man says yes.
Hard Times For Judge Who Sued a Dry-Cleaner for $65M Over Missing Pants
Back in 2005 DC administrative judge Roy Pearson dropped off a pair of pants at a local dry cleaners. Then something happened to the pants that led to a perpetual, insane legal vendetta on his part.
This was a titanic struggle between Roy L. Pearson, Jr., then an administrative-law judge in the District of Columbia, and his neighborhood dry-cleaning establishment. Pearson claimed Custom Cleaners lost a pair of his suit pants. Here they are, the cleaners said. Those aren't mine, he said. It escalated. The cleaners offered to settle, but Pearson could not be satisfied. He refused settlement offers of $1,150, then $3,000, then $12,000 (for lost pants, remember). He eventually sued, alleging multiple violations of a consumer-protection statute; saying he was entitled to $1,500 per violation per defendant per day, he demanded $65,462,500. See "Lawyer Seeking $65 Million for Pants-Related Fraud" (Apr. 27, 2007); see also here for more on his math.

Later Pearson filed a brief changing the focus of his claim from the pants to allegedly misleading signs ("Satisfaction Guaranteed"), but he refused to dismiss the case.
He lost that case, lost the appeal, lost his job, lost his lawsuit over losing his job, lost various other related lawsuits and appeals, and now 11 years later after destroying the dry cleaner's lives and his own he's now facing legal ethics charges.
In 2015, the DCs Office of Disciplinary Counsel filed charges alleging Pearson's professional conduct, and now, the Board of Professional Responsibility has found him guilty on two charges.
No doubt he will appeal. And sue some more.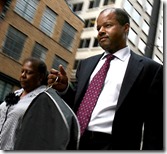 Scientists Discover Why Your Dirty Laundry Stinks
WHO: Hot Coffee, Tea 'Probably' Causes Cancer
Billy Squier Attempts to Explain Away the Swishy Awfulness of his 'Rock Me Tonight' Video
A YouTube commenter gives you the short version:
He blames the director for the look of the set with all the pinks and satin sheets, but it's really Billy's prancing and girly dance moves that the most offensive. The set wasnt great, but if he wasn't doing all those dance moves, it wouldn't have been that bad.?
As God is his witness Squier really thought he could dance sexy.
Here a biologist setup an automatic camera at a random waterhole deep in the Brazilian rain forest where humans rarely go. Over a four week period he was astounded at the sheer number of species visiting the hole - pumas, jaguars, ocelots, various monkey species, giant armadillos and giant anteaters.
Yahoo group. That is all.
Come on be a smartie and join the yahoo grope party!
And my lo-fi Twitter spew.
Tonight's post brought to you by the Killhouse Rules: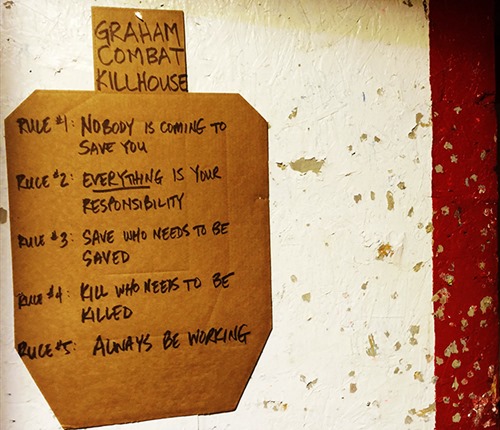 Note that these rules also apply to emergency and disaster situations.
Notice: Posted by the assumed permission of AceCorp LLC. Please e-mail hot tips and tasteful nudes to the blind ewok. Mannequins are for display only. Taunt happy-fun ball at own risk.

posted by Maetenloch at
11:25 PM
|
Access Comments