« Your Federal Government Hard At Work, An Ongoing Series ...
|
Main
|
Early Morning Thread 6-14-16. (krakatoa) »
June 13, 2016
Overnight Open Thread (6-13-2016)
CNN: 0 mentions of Islam, prominent link to story on the dangers of guns.

New York Times: 0 mentions of Islam, prominent link to story on the dangers of guns.

Washington Post: 0 mentions of Islam, prominent link to story on the dangers of guns.

ABC Australia: Mentions Islam, mentions recent shooting in Miami, but no lectures.

The American mainstream media are consistently to the left of one of the left-most institutions in Australia.

Oh, and Reddit is a total train wreck on this story.  Just amazingly bad.  The moderators are deleting anything that doesn't fit the narrative, or that questions why so many posts not fitting the narrative are being deleted, or that questions why so many post that question...  Train wreck is putting it mildly.

-- Pixy
Reddit was banning anyone who even mentioned that Mateen was Muslim despite the fact that this was known and being reported by the MSM. Insanity.
Quote of the Day II - Torn From Real Life, Not Really a Joke Edition
Me: Hey I noticed that the urinal in the main bathroom isn't flushing.

IT Guy: Yeah I know. It's weird because I just replaced the batteries last week.

Me: Huh. Did you try rebooting it?

IT Guy: Yep. Still didn't work.
More Details on the Orlando Shooter
He worked as a security guard for G4S and for the last several years was assigned to a gated retirement community in South Florida. Before that he worked for a while as a guard at the St. Lucie County Courthouse in Fort Pierce. Back in 2006 he worked as a prison guard at Martin Correctional Institution in Indiantown for six months.

He had no known criminal arrests or convictions and he purchased both guns just days before the attack.
Report: Orlando Shooter Was a Regular at the Gay Nightclub He Attacked
Which is interesting given that he lived 120 miles away with a wife and kid.
ACLU Attorneys Blame 'Christian Right' for Orlando Shooting Despite Knowing Full Well an ISIS-Aligned Muslim Did It
True Fact: 96.2% of All Mass Shootings Occur in Gun-Free Zones
Because mass killers may be evil but they're not stupid, and even jihadis bent on martyrdom still don't like getting shot.
Uproxx: Can We At Least Try A Short-Term Ban on Assault Weapons Like the AR-15 the Shooter Used?
Disappointingly stupid from Uproxx which usually isn't this dumb. But the leftist media and their allies have all jumped in on bringing back their beloved 1994 Assault Weapons ban and banning the evil AR-15 rifle.
Except Mateen Didn't actually Use an AR-15 - He Used a Sig Sauer MCX Carbine
Which also uses STANAG magazines and superficially resembles the AR-15 yet has very few shared parts. Which means banning "AR-15s" is not going to be so simple.

And guess what  - the 1994 Assault Weapons Ban Achieved Fuck-All In Reducing Gun Crime or Eliminating Rifles like the "AR-15"
Case in point: One of these rifles was banned during the 1994 AWB and one was not. Both function identically and unless you're clued into details of the law you'd have difficulty knowing which one was an evil AW and which one was merely a black semi-automatic sporting rifle.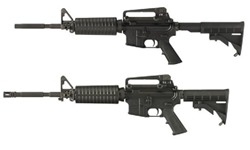 What John Oliver's 'Debt Forgiveness' Actually Meant
Here's the thing. Oliver didn't actually buy $15 million in medical debt, as news stories would have you believe. Instead, he bought the right to collect $15 million in medical debt. The debt "forgiveness" was, in reality, Oliver choosing not to exercise his right to collect that debt.

So no, John Oliver didn't "give away" $15 million, at least not by any normal definition of the phrase "give away." And using the term "forgiveness" seems a bit off, too - even a piece that claims Oliver gave away $15 million notes in the second sentence that the debts were "so old they could no longer be recovered in court." Even if he wanted to collect the debt, he couldn't, since the statute of limitations on them has already expired. What did Oliver really do? He spent $60,000 to forgo the right to collect $15 million in debt that he couldn't force debtors to pay in the first place.
So it was mostly a stunt. And meanwhile someone had to still cover all of those medical expenses even if they were written off.
Of course, there's no such thing as free money, and somebody has to cover the $15 million in debt that has gone unpaid (and would have gone unpaid regardless of Oliver's stunt). As Joe Carter argues, the cost of unpaid debt is passed on to hospitals, who in turn pass it on to their patients in the form of higher taxes, higher prices for care, and higher insurance costs. In fact, those costs had already been passed on to consumers before Oliver even considered "forgiving" the debt.
So it turns out that all of us have been paying for this debt via expensive hospital charges and higher insurance premiums. So congratulations, you're now at least as virtuous as John Oliver.
White House Throws in the Towel on Closing Gitmo
Despite promising to close it on his very first day in office. It was a useful rhetorical club to beat up GWB and the GOP with but it turned out that no one - not even a Democratic-controlled Congress - wanted to actually see Guantanamo closed and the terrorists held there brought to stand trial in the US.
Let Popehat Explain the First Amendment To You in: Hello! You've Been Referred Here Because You're Wrong About The First Amendment.
If you said something like "the First Amendment only stops the government from censoring you so it doesn't apply to this civil case, which is one individual suing another."

Welcome back! You're still wrong. The First Amendment limits your ability to sue people.

Civil lawsuits employ government power in two ways. First, they are premised on laws passed by legislatures. A defamation lawsuit is a lawsuit based upon a defamation law enacted by a state, which is an action by the state. On occasion, they're based on a nebulous collection of non-statutory precedents called common law, which are nonetheless recognized and enforced by the government through the courts. Second, civil lawsuits employ government power to force you to come to court and force you to pay any resulting judgment against you.
Appeals Court Overturns Verdict in Ventura Defamation Suit Against Chris Kyle
An Endangered Species We Should All Be Happy About
Once widespread in Africa the disgusting Guinea worm is now confined to just two known cases in Chad. Hopefully to soon be eradicated.
It's worth noting that while guinea worm is not fatal, it does cause a great deal of suffering. Over the course of a year, the worm grows up to three feet long in its human host, then tries to exit the body via the feet or the legs. If a health worker is nearby, the patient might be lucky enough to have the worm excised with a knife or coiled around a stick. But usually the tunneling worm creates a burning sensation so severe that it drives the person suffering to seek relief by plunging the afflicted leg in cooling water-which in turn allows the worm to unleash thousands of eggs in the water supply, leaving a new generation of guinea worms to find unwitting hosts.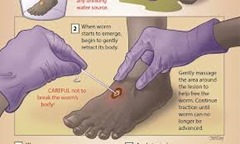 What Men and Women Want from Marriage, 1939 vs. 2008
Here are the changes for women: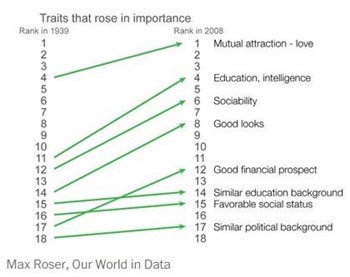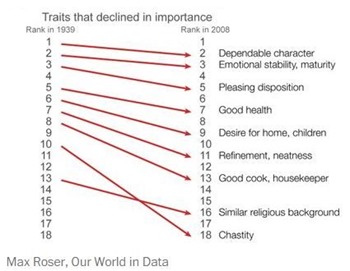 The Yahoo AoSHQ group - it's got electrolytes and shit.
And my twitter thang.
Tonight's post brought to you by ideas before their time: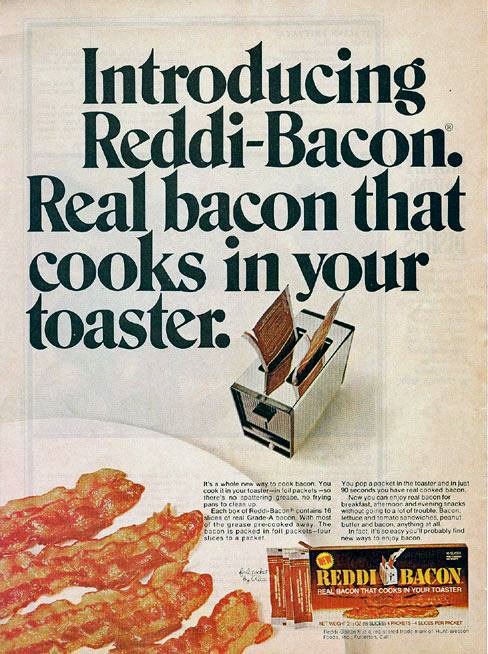 Notice: Posted by permission of AceCorp LLC. Remain calm, all is well. Hypothetically though - has anyone happened to see a possibly rabid lemur? Or a more-aggressive-than-usual ewok?

posted by Maetenloch at
10:24 PM
|
Access Comments