« Oceans 21: BJ Novak's Fake ID Was Much, Much Better Than Yours
|
Main
|
EMT 6/11/16 [krakatoa] »
June 10, 2016
Friday Overnight Open Thread (6/10/16) [Misanthropic Humanitarian]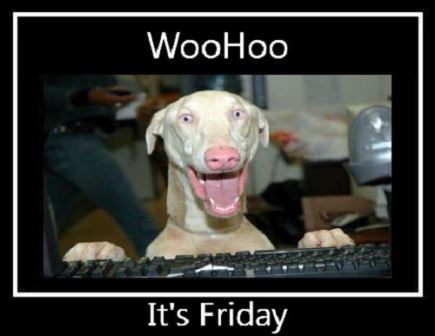 CDR-M is out commandeering or whatever heros do on a Friday night. So you are stuck with me. Look on the bright side, this is a Yoko free zone this evening.

Quote of the day
Because the regime is captive to its own lies, it must falsify everything. It falsifies the past. It falsifies the present, and it falsifies the future. It falsifies statistics ... It pretends to fear nothing. It pretends to pretend nothing. -Vaclav Havel
Do you think this describes TFG?
Insults

One of the funniest insult lines of all time (IMHO) belongs to Monty Python. It might not get you beaten up.
Now on the other hand, this insult will. (NSFW)
Do you like Shakespeare? Would you like to insult someone in a fancy way? Well there is a website for you.
Here's how a comedian insults a city let alone a crowd. Bill Burr insults Philadelphia. (Really NSFW)

As we get further into June many of us will be taking vacations. Now, when you are traveling out of your home region, be careful. There are regional insults that can get you into trouble. Here are just a few of them.
Vacation, Part I
So when your family owns a car company, you have a little money. In 1924 the Ford Motor Company built a ship to transport iron ore and related materials across the Great Lakes. In 1981 the ship was decommissioned. And sold to another party for use as a barge. It never made it out on the water again. But, it sure made one hell of a vacation home.
Quite the vacation home. 5 bedrooms, 4 bathrooms, captain's office and living room overlooking Lake Erie.
After much consideration, Sullivan decided it would not be cost effective to utilize the ship on the Great Lakes and opted for a less conventional use. On July 3, 1986, the entire forward superstructure of the Dykstra, including the forecastle deck, was removed and transported by the barge Thor 101 to South Bass Island, also called Put-in-Bay. The 62' X 59' foot section would be initially used as a 7,000 square foot, four story, summer home for the Sullivans. The home would include the walnut paneled state rooms, dining room, galley, and passenger lounge designed by Henry Ford for his own pleasure while traversing the Great Lakes on business.

Thor 101 arrived at the island on July 18, 1986 and the forecastle section was pulled up a steep, 18' promontory to its final site on solid bedrock at Victory Point. The remainder of the Dykstra was scrapped, but the forecastle section has towered over the Island for more than 20 years.

If you think a presidential candidate with properly creased pants would make a good president, then I have the perfect vacation for you. If you have ask how much this perfect vacation costs, you probably can't afford it.

If big and brash isn't your style, this just might be. It does look a little cramped. Don't forget the deodorant.

Or if you had one of these things you may never leave the house again. I wonder how long it will take Uncle Sam to put the stop to this?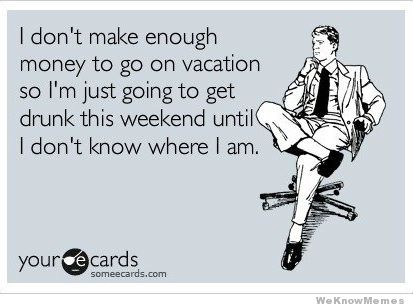 Vacation, Part II
You're probably thinking there is a lot of vacation stuff tonight. Yeah, I'm in vacation mode. Nothing exotic, fishing with a group of guys. Headed to the land of 10,000 lakes and mosquitos the size of crows. Our destination didn't make this list. So Morons, have you been to these locations? Would you like to go to any of these spots? I'm not much of a traveler, I've been to 4 of the 20.

When you go on vacation, what do you do? Do you fish, hunt, visit museums? Here's an interesting hobby while traveling. Looks good if you don't want to hang with people.

Hmmm, do you have that nagging feeling you forgot something. Happens to me every year. As a matter of fact, I have that feeling right now. I should review this to make sure I have everything taken care of.
Vacation Fails
Here's hoping your vacation doesn't end up on YouTube.


Per the USFWS 33.1 million people fished in 2015. With that many fishermen, with that many hooks, there is bound to be one or two people who end up hooking themselves rather than a fish or a tree. If you ever find yourself in that position here's what you do.
Mandated language, yadda, yadda, yadda

Tonight's ONT has been brought to you by:

posted by Open Blogger at
10:00 PM
|
Access Comments